Description
The 4th Annual 4:13 Strong Golf Tournament is a great way to come together as a community and help make a difference for the city of Nashville. All proceeds will support 4:13 Strong and our goal of building better men to build a better community by helping us provide life-changing opportunities for disadvantaged young men. By playing golf, you can provide hope and a second chance for someone who wants to make a life change.

We will be playing at the Gaylord Springs Golf Links. Registration will begin at 7:00am with a shot-gun start at 8:00am. The event format will be a scramble, and you will have the option to purchase a mulligan package at the tournament check-in desk. Beverage service will be available throughout the morning, and lunch and awards will follow the tournament.
You may register and pay online if using a credit card by clicking on the "Tickets" button at the top of this page. Or you may email steve@413strong.org to register and pay by cash or check.
If you are interested in being a hole sponsor or learning about other tournament sponsor opportunities, please contact Steve at (615) 300-6376.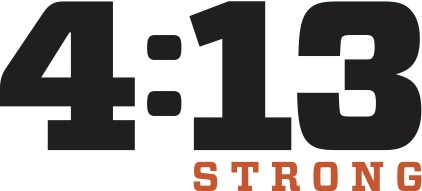 "I can do all things through Christ who strengthens me." Philippians 4:13