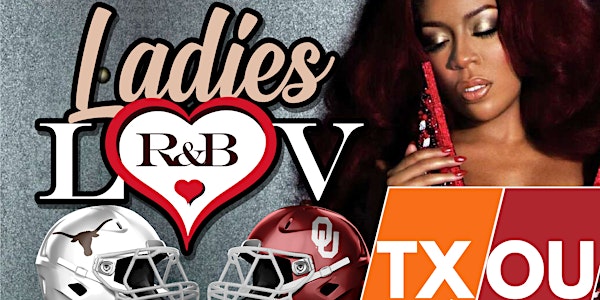 Ladies Love R&B @ SPATCH {Friday Nights in Addison}
Location
Spatch Kitchen and Cocktails
5000 Belt Line Road
Dallas, TX 75254
The new R&B Friday nights in Addison @ the all new SPATCH kitchen & cocktails lounge 9pm-1am.
About this event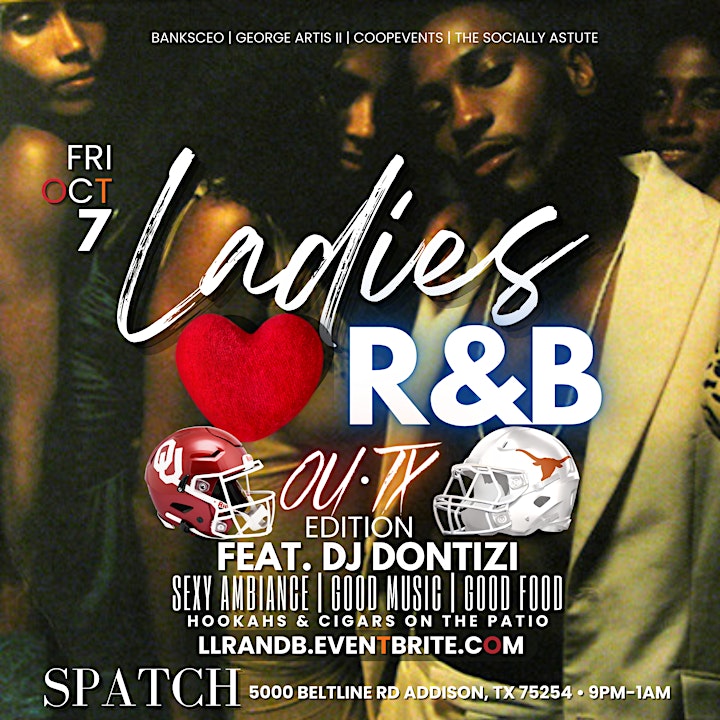 OCT.07
LADIES LOVE R&B
(TX/OU Alumni & Friends Night)
▼
SPATCH Kitchen & Cocktails
5000 Beltline Rd. | Addison, TX 75254
(Beltline & Tollway) 9:00pm - 1:00am
VIBE DEALER: UT DJ DONTIZI takes over Addison
with your favorite 90s, 80s & 00s R&B mixed
with today's soulful & sexy instant classics.
Sexy Ambiance + Great Food + Good Music
■ ENJOY
• Patio + patio bar
• Cigar & hookahs on patio
• Kitchen Open until 11pm
• Free + convenient parking
• Craft Drinks
• Adult Vibe