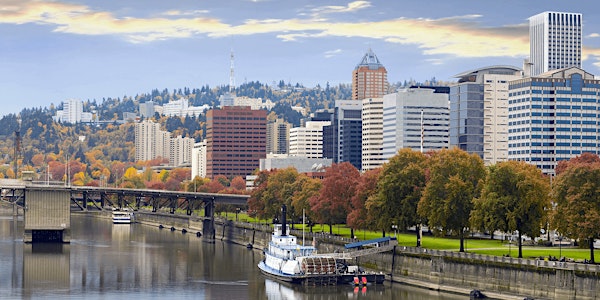 401(k) Fiduciary Summit - Portland
When and where
Location
Multnomah Athletic Club 1849 SW Salmon St Portland, OR 97205
Description



Thank you for your interest in the 401k Fiduciary Summit. I created the first summit in 2018 and my goal was to host a regional event that brings national value! The sponsors and I are excited for what we have put together for the 2020 summit and I hope you can join us. Please feel free to share this with anyone you think would benefit.
Shane Hanson - Voya Retirement
ABOUT THE 401(K) FIDUCIARY SUMMIT
Retirement Plan Trends and Updates
CE Credits: AIF®, C(k)P®, AIFA®, PPC® and SHRM-CP®
We are excited to extend an invitation to the 401(k) Fiduciary Summit in Portland, OR! The event is designed specifically for retirement plan sponsors, financial advisors, consultants, CPAs, and TPAs to gather together for a half day workshop for all things retirement plans.
We are bringing together some of the best and brightest minds in the retirement plan industry to share a day of ideas, insights, and action items for retirement plans.
Registration to the event includes the following:
Event Ticket
Gift Bag
Lunch
CE: AIF®, C(k)P®, AIFA®, PPC® and SHRM-CP®
WHO SHOULD ATTEND?
Plan Sponsors
Financial Advisors
Consultants
TPAs
CPAs
EVENT TOPICS
DOL Auditor Update with Q/A
Retirement Recordkeeping Trends and Update
ERISA Regulatory Update
3(16), 3(21) and 3(38) Fiduciary Update
Managed Accounts
Investment Panel
HSA and Student Loans
Social Responsible Investments


EVENT OVERVIEW


REGISTRATION
Please join us for registration and a networking lunch
WELCOME AND OPENING REMARKS
Welcome everyone and set expectations for the day.


RECORDKEEPING AND INDUSTRY TRENDS
Times are changing and recordkeepers need to adapt to the changing needs of both the participant and plan sponsor. Join Voya Financial CEO Charlie Nelson to review the trends in the recordkeeping industry, along with where the 401(k) recordkeeping world is going.


MANAGED ACCOUNTS AND MARKET TRENDS WITH MORNINGSTAR


HSA'S AND STUDENT LOANS WITH VOYA


DOL AUDITOR UPDATE
Have you ever wondered if your plan is out of compliance and if so, how to fix it? Join a DOL auditor from the Seattle, WA office to hear what they are focusing on and how to run a compliant plan. There will be a Q&A to follow to ask specific questions.


RETIREMENT PLAN TRENDS WITH JANUS HENDERSON
SOCIAL RESPONSIBLE INVESTMENTS WITH DFA
TARGET DATE PANEL WITH FIDELITY, BLACKROCK AND PIMCO