400+ Film/TV Credits + Dream Cinema Producer + TV Show Taping and You're In...
Description
3 FILM/TV PRODUCERS IN PERSON SUNDAY
with Additional Producers Expected
Please Join Us For a Very Special Seminar & Networking Event
Sunday, October 4, 2015
The Jeremiah Comey Studio
(a beautiful theater in a great area with lots of free secure parking)
12215 Ventura Blvd., Suite 111 Studio City, CA 91604
(located in the Times Square Plaza, the home of Peet's Coffee, about 1 1/2 blocks west of Laurel Canyon Blvd.)

---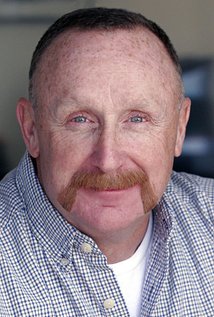 AL BURKE (confirmed!)
Al Burke has made a very good living as a working professional Hollywood actor for over 20 years. He has worked on over 400 projects including feature films, commercials, TV shows, music videos, and print.
In 2015 Al "moved up" to the production side. He has been executive producer on three feature films and directed his first film (in Africa!).
It took Al over twenty years to "figure Hollywood out" and to "learn how it works." He is looking forward to sharing his discoveries and knowledge with you on Sunday!
---
Dream Cinema Producer Confirmed! 3+ Financed Feature Films Upcoming
Look What's About to Begin Pre-Production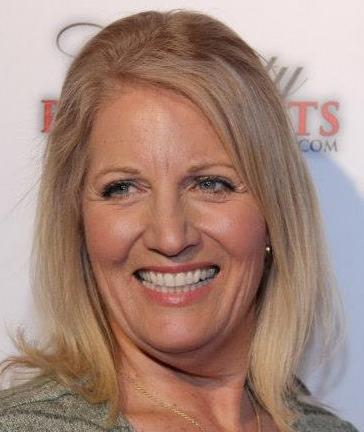 Judy Karman (confirmed). Producer-actress Judy Karman's background includes working in upper management for a $1 Billion Company and co-hosting a highly-successful weekly radio show. She won the 2014 Entrepreneur Award. She is CEO of her own production company (Lady J Entertainment). She is a producer and actress with Dream Cinema Productions. Dream Cinema has an impressive slate of financed feature films upcoming, as evidenced by a recent update from the President of the company:
MAJOR UPDATE! WOW! Look What's About to Enter Pre-Production - Based on the INTERNATIONAL BEST SELLER! - Direct from producer Judy Karman and Dream Cinema's next project:
"The Last Kabbalist of Lisbon" is the next feature film scheduled to enter pre-production by Dream Cinema Productions' Award Winning Producer-Actor-CEO Ray Michaels Quiroga of, "Cotton", " Unknowns", in partnership with Legendary Oscar winning producers John D. Schofield ("Jerry McGuire", "The Bothers Grimm", "City of Amber") and Roland Pelligrino of "As Good as it Gets". Todd Needham (lead producer of the hit History Channel show "Swamp People) is co-producer. Also with John C. Buechler, the "Godfather of Science Fiction" ("Troll", "Freddy vs Jason," etc.) - In association with the Cologne Studios of Germany with World Best Selling Author and award winning playwright Richard Zimler.
BE SURE TO RSVP and JOIN US SUNDAY AT NOON!

Judy Karman is an active member of The World Networks, Inc. and the American-Chinese CEO Society (ACCS). On July 27, 2015 Examinor.com did a feature story on her in their "Women in Entertainment" section. Her topics for Sunday include:
How to Treat "Acting" as a Business
How to Know Who You Are and How to be the Best You!
Business Etiquette for the Entertainment Industry
Networking Tips
---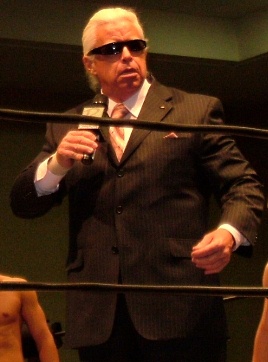 Rock Riddle will be your host and "Master of Ceremonies" for the seminar event. Rock has over a quarter of a century and well over 135,000 hours' professional experience in the film and television industry. His background includes: Publicist and President of APS Entertainment, of course, as well as SAG Franchised Talent Agent and Agency Co-Owner, Personal Manager, Producer, Casting Director, Stunt Person, Talk Show Host, Film and Television Actor, and Amazon.com #1 Best-Selling Author ("How to Become a Magnet to Hollywood Success") - not to mention his legend status as the original "Mr. Wonderful" of professional wrestling. His greatest talents include (1) his mastery in the marketing of entertainment industry professionals and (2) his amazing ability to motivate, inspire, and teach actors how to achieve and go beyond their dreams. On April 21, 2007, Rock was presented with the prestigious Reel Honoree Award, an award which is presented once a year to an individual who has made a difference in the entertainment industry. Past recipients of this award include Sylvester Stallone, Charles Bronson, James Cagney, David Carradine, Robert Conrad, Kirk Douglas, Cesar Romero, Mickey Rooney and others. Rock has dedicated the majority of his life to helping people achieve and live their dreams in the entertainment industry, and he is very proud of this honor.
More information is available here: www.HollywoodSuccess.com/special_event.htm
---
REMINDER: WE START AT 12:00 NOON! - PLEASE BE ON TIME. THANK YOU!
THIS IS NOT ANOTHER "ACTOR SEMINAR." It is a unique experience that is motivating, inspiring, hard-hitting, blatantly and brutally honest, eye-opening, practical, useful, and extraordinarily valuable. It is crammed full of usable information that, when applied, can quickly accelerate your success in the film and television business! Hundreds of actors who attended past events sent thank-you cards and/or praised the events in writing. Over fifty actor attendees were actually hired for film and/or television projects as a result of meeting producers at these events - including a starring role for an actor in a SAG feature film (and that actor had no SAG card at the time and had never done a previous starring role). Please join us for an event that can potentially change your entire professional life! - And please invite a deserving actor friend . . .
---

For additional information: www.HollywoodSuccess.com/special_event.htm