Description
The Category Is... Extravagance!
***SPECIAL GUEST MC: SINNAMON LOVE!!***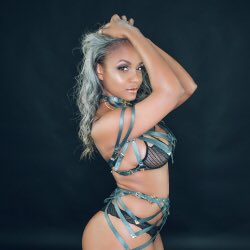 Who are you behind your mask?
This night will be a night of devilish delight, flawless ferocity, and indulgent indiscretion. You now have a chance to show the world who you really are when no one is watching. What is your fetish? What's your desire? Bare your secrets and embrace your hedonism for an unforgettable night of spirits, dancing, celebrating, and giving back.
In celebration of 40 years in the life of Feminista Jones and to raise money for two of Philadelphia's fiercest advocate organizations, you are invited to live free, embody joy, and dance the night away. Whether VIP or one among the masses, you will have the time of your life and feel good about giving back to those who fight the good fight.
Think: Studio 54 and Met Gala collide in Philadelphia
Event Details
This is a masquerade ball, so each attendee is expected to wear a mask. Attire is your personal interpretation and exhibition of your fetishes, your take on a futuristic liberated utopia, your favorite historical periods or moments in time, renderings of your favorite artists across the African Diaspora, or Black Tie. No exceptions, and hosts will strictly enforce the dress code.
Doors will close at 10:00p.m. You will be able to step outside after this time and return if you have a wristband, however. We're working hard to create a safe, sacred, liberating space. Come early and get your money's worth!
Each tier of tickets has its own perks and includes at least 2 hours of open bar (wine, beer, and 3 specialty cocktails). Want to meet-n-greet FJ and Sinnamon Love? Get VIP1 or VIP2!! Read each description carefully before purchasing. Tickets are refundable up to 7 days before the event. If you need to transfer your tickets before that point, contact the event organizer. Single, couple, and group tickets available!
Proceeds from this event are being donated to the Black and Brown Workers Cooperative and BLM: Philly, two organizations near and dear to FJ's heart.As such, all ticket prices include individual donations, but you will be more than welcome to give more during the party. If you cannot attend, there is a donation option as well. (Please bring cash for door prize tickets, coat check tips, etc.)
Please note: You will be required to show ID at the door, even if you have a ticket. Your ID must match the name on the ticket. This is for security purposes. We reserve the right to refuse entry to any person(s) deemed inappropriate, as this is a private event.
Sponsor Opportunities
Do you want to donate to a good cause? Do you want your brand to reach 1M+ people on social media? Download the sponsor kit and see which of the options suits your needs. We have several levels of support and we're ready to make it happen, so contact us ASAP! All sponsors will receive complimentary VIP tickets, so do a good deed!
Special Guests:
HoneyTree EvilEye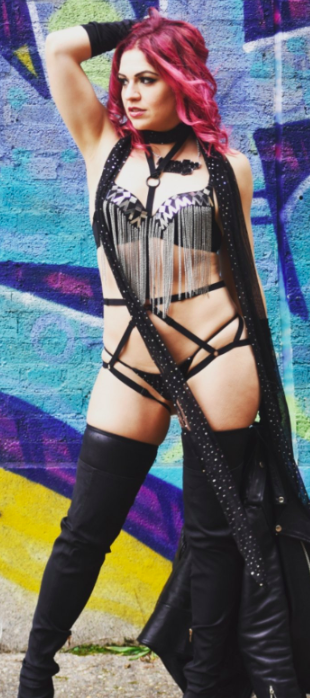 Queen of Hearts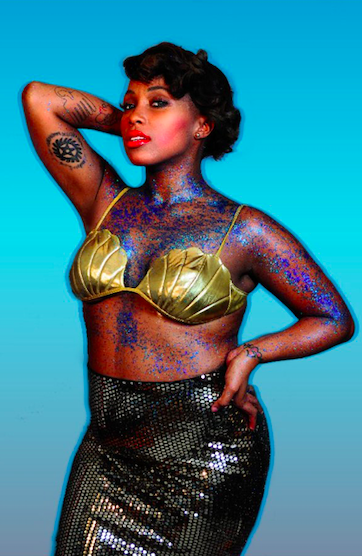 Maxxie Ford
BlakSyn
Music provided by super dope DJ Chubb E. Swagg out of the DMV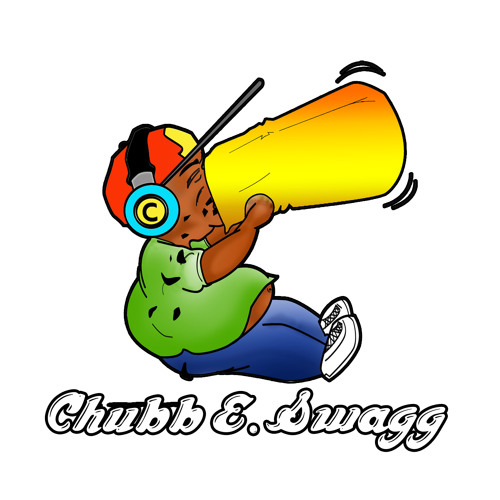 ***************************
About Feminista Jones
She's a really dope woman. That's it, really.
About the Venue
The Pennsylvania Academy of Fine Arts is internationally known for its collections of 19th- and 20th-century American paintings, sculptures, and works on paper. Its archives house important materials for the study of American art history, museums, and art training. It is recognized as an important part of America's and Philadelphia's architectural heritage. PAFA maintains its strong collecting tradition with the inclusion of works by modern and contemporary American artists such as Jennifer Bartlett, Richard Diebenkorn, Nancy Graves, Alex Katz, Philip Pearlstein, Robert Motherwell, Raymond Saunders, and Frank Stella. Acquisitions and exhibition programs are balanced between historical and contemporary art, and the museum continues to show works by contemporary regional artists and features annual displays of work by PAFA students.
About the Organizations
The Black and Brown Workers Cooperative's mission is to actively challenge, resist and dismantle systems of oppression that adversely impact the Black and Brown worker. Thus, they push for the social and economic liberation of the Black and Brown worker.​ The Black and Brown Workers Cooperative (BBWC), a direct action social justice entity, have come together to combat injustices that manifest both in and out of the non-profit organizational structure and in the broader community of Philadelphia Pennsylvania. Their mission is to actively challenge, resist and dismantle, those colonialist, white supremacist and oppressive systems that impact the lives of Black and Brown workers.
Black Lives Matter Philly is a Black-centered organization that collaborates with partners to build a politically and economically empowered, healthy, and whole Black community with the ultimate goal of building Black power and liberation for all Black people. Their mission is to co-create intersectional and transformative movement within Black-centered organizations and institutions already on the ground and open up accessible lines of inquiry for black communities to name and claim their needs and provide resources and support in that process.