Description
Valentine's Day is almost here and we set up this great event so you have the chance to find your Valentine. Come on out and mingle with fun, mature NYC singles over the age of 40 while sipping cocktails, enjoying complimentary appetizers and winning raffle prizes. We get it... You're tired of the NYC bars packed with 20 somethings and want to mingle with a more mature crowd. That's why we throw our 40 & Over "Find Your Valentine" Party. Lots of people ended up meeting a date for Valentine's Night at last year's event!

* This is a prepay only event. You have to get your tickets in advance online. You will not be able to pay for admission at the venue. We recommend grabbing your ticket now because we'll be raising the ticket price as event time gets closer. The price may go as high as $40 by event time.

What to expect:

* Suggested Age Range: 40s & 50s plus

* Complimentary Appetizers from 6:45 to 8:00 PM
* * The event begins at 6:30 but it's perfectly fine to arrive at 7:00 or after if you're traveling in from a distance or get out of work late.
* Great Drink Specials!

* 10 Prizes Being Raffled Off!
* Typically 75% of Attendees Come Alone (25% bring friends).

* Dress Code: Neat, Professional and/or Stylish - No t-shirts, shorts, sneakers, tank tops, baseball caps or gym attire. What You Wear To Work Is Likely Fine.

* We expect over 100 People Attend!
* Icebreaker To Win Prizes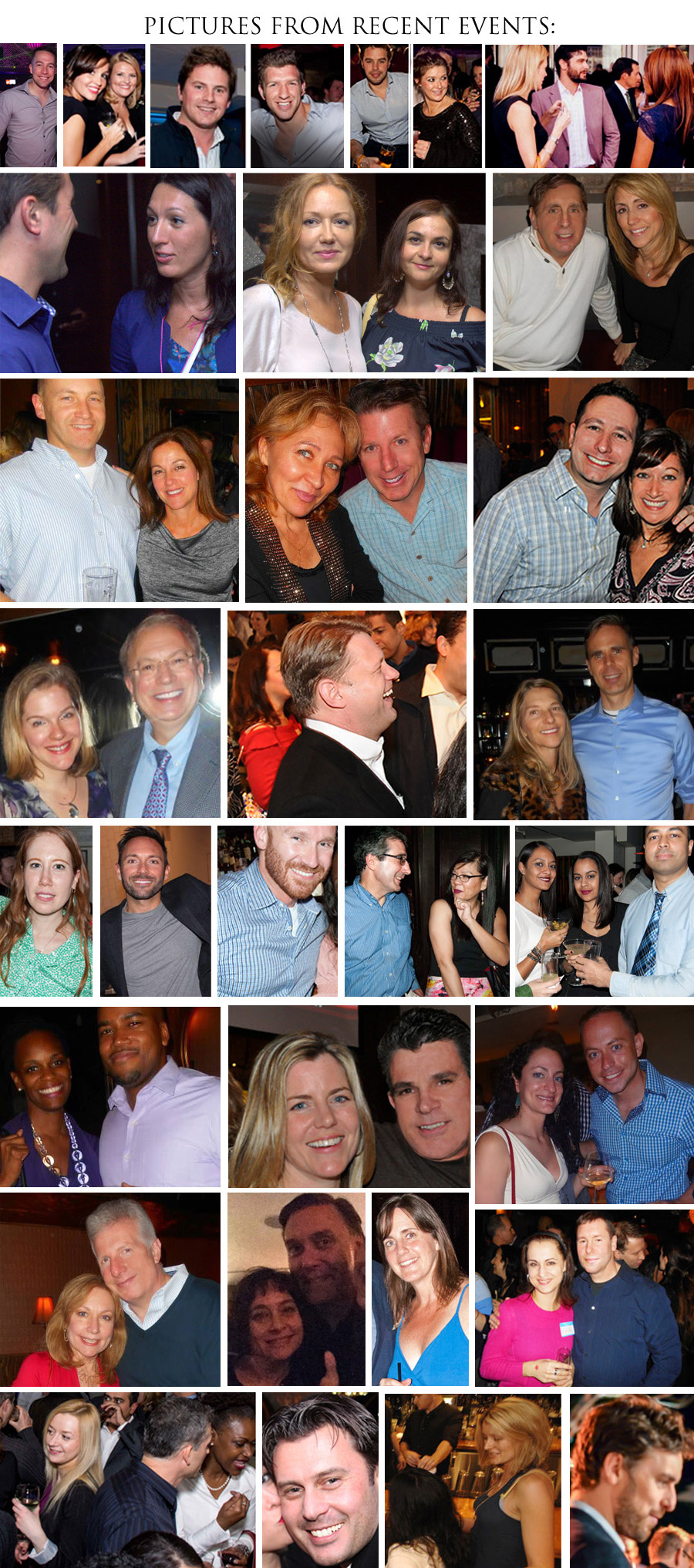 An email we got about one of our recent events: "Thank you so much for throwing such a great event. The crowd was really great and everyone was super friendly. As a busy professional I don't get that much time to get out and meet people so it was nice to be in such a relaxed environment around people my age. Event well done!" - Danielle, NYC