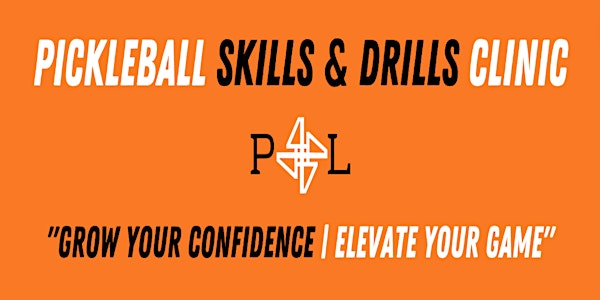 4 week Pickleball Skills & Drills Clinic with Coach Clinton
4 week Pickleball Skills & Drills Clinic w/Coach Clinton; designed for Advanced Novice-Intermediate players who are hungry for improvement!
When and where
Location
Pickleball Training Center at Rancho Arbolitos 14343 Silverset St. Poway, CA 92064
About this event
Enroll ASAP! Only 8 Total Spots Available. Registration Deadline is Wednesday, Feb 1st, 2023.
Title: 4 Week Pickleball Skills & Drills Clinic - Mastering the Basics
Who's it for: Advanced Novice to Intermediate Players (2.5-3.5)
Length: 4 weeks
Day/Time: Wednesday, 8PM-9:30 PM
Dates: 2/1, 2/8, 2/15, 2/22
Cost: $250/person
Max capacity: 8, (Minimum of 4 required). Maximum 8:1 Coach to Student ratio.
Format: 90 minutes of learning and executing the drills that that the Pros use, honing the skills needed to progress, and developing the confidence to take your game to the next level.
Week 1: Dinking skills, court awareness, body positioning
Week 2: Serve, Return, 3rd Shot Drop
Week 3: Block Volleys, Digs, Resets to Kitchen
Week 4: Doubles Strategy, How to Intentionally Construct a Point
This Pickleball Skills & Drills Clinic is designed for Advanced Novice to Intermediate Pickleball players who are hungry for improvement in their game. You will gain tremendous value if you are a 2.5 - 3.5 player.
In these the 4 weeks, you will:
Build key skills needed to support your growth
Eliminate bad habits that are prohibiting you from growing and creating risk for injury
Experience a massive up-leveling of your confidence in your game
Walk away with the drills that the Pros do that you can continue to practice on your own
Develop new friendships and deepen existing ones
Join us on for 4 nights to have tons of fun, grow your Self, meet new people, and develop your game, for only $250 total!
To give you some perspective on the value of this program; my rate for a 1 hour session with a group of 4 is $200/hour, and $85-$100/hour for a private 1-1 session.
This Intermediate Pickleball Clinic is valued at well over $300 with 6 total hours of private small group coaching and training formatted specifically to learn and implement new skills over 4 weeks!
This is a great way to continue your growth and take your Pickleball game to the next level!
This Pickleball Skills & Drills Clinic is brought to you by Pickleball 4 Life and the Pickleball Training Center at Rancho Arbolitos. It is projected to fill up very quickly with only 8 spots total available!
So register today to secure your space!
Registration Deadline is Wednesday, February 1st, 2023.
See you on the courts!
Live Courageously,
Clinton Young
PPR Certified Pickleball Coach | Pro Pickleball Commentator | Founder of Pickleball 4 Life
Questions?: info@clintonyoung.com
Inclement Weather Policy: I will make a decision no later than 1 hour before the start of the program on the day of the event regarding inclement weather cancellations. If an event is rained out before 1/2 way through, it will count as being postponed and a make-up day will be added following the end of the regularly scheduled program.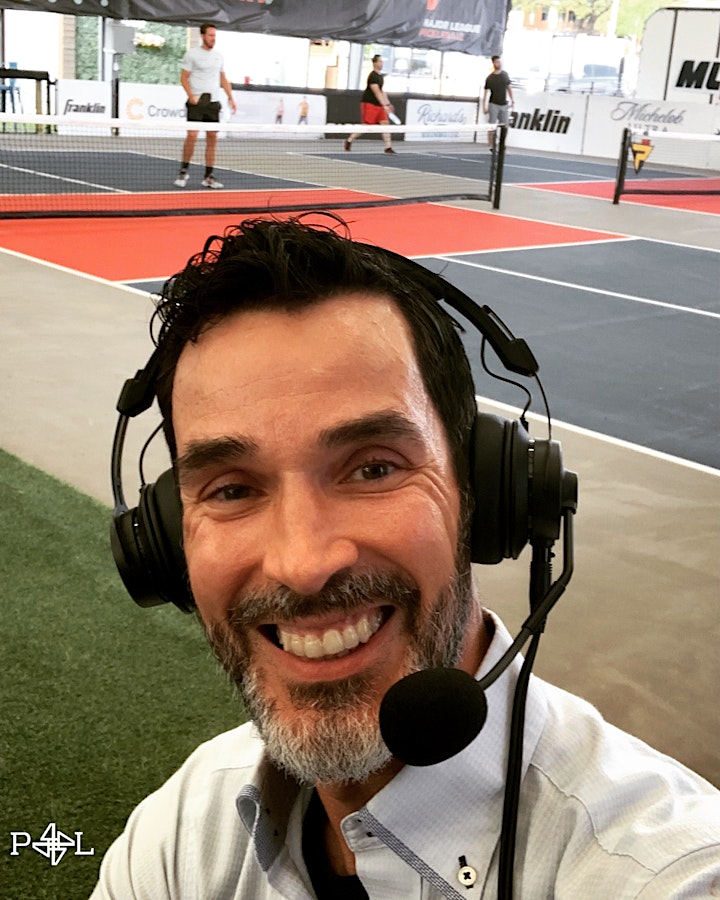 About Clinton Young
As a Globally Renowned Courage Speaker and Founder of Pickleball 4 Life, my work centers around inspiring and enabling the courage and confidence to unlock your God given potential.
An experience of failure in 2008 shattered my confidence but awakened my soul. It set me on a spiritual path that led me to my purpose of "Re-Igniting the Human Spirit".
I've been fortunate enough to speak recently to over 50,000 people across North America and Europe, and was recognized by Arianna Huffington's Thrive Global as a "Top 12 Speaker to Inspire You".
In 2020, I discovered Pickleball and was hooked; not only for the fun of it, but also because it shattered a limiting belief I held for 20 years that I could ever be competitive again in sports after several knee surgeries earlier in life.
With a renewed sense of confidence, I started entering tournaments, became a PPR certified Pickleball Coach, and began teaching this great sport because of its ability to inspire life and improve one's self esteem.
On a mission to uplift humanity, I'm now traveling the US in my RV with my wife, leading Pickleball inspired events for corporations, schools, and charities to inspire mental, emotional, physical, and spiritual well-being in our communities.
I believe that Pickleball is more than just a sport. It's a catalyst for positive change!
Follow me on stages and Pickleball courts across the US by visiting www.ClintonYoung.com, www.Pickleball4Life.org and on Instagram and Facebook at @ClintonSpeaks and @ClubFreedomLive. #Pickleball4Life