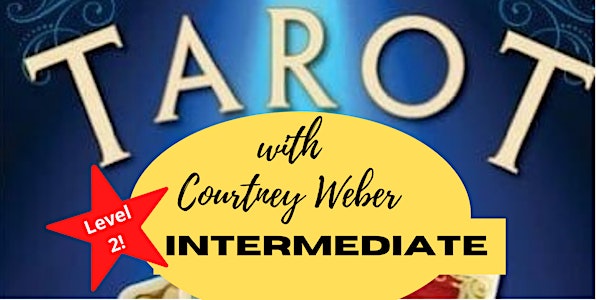 4 week Intermediate Tarot class with Courtney Weber
Level up your tarot knowledge with international author, Courtney Weber as she guides you through the deeper mystery that is the Tarot.
Refund Policy
Contact the organizer to request a refund.
Eventbrite's fee is nonrefundable.
About this event
Feel like you're past that "beginner" stage of tarot?
Looking for something to take you deeper?
Get more clarification? Stretch your tarot muscles?
Tired of learning from a book and not a person?
You need Intermediate Tarot with Courtney Weber.
**NOTE: Beginner class is not required, but some knowledge of the tarot is helpful**
This class is 4 consecutive Tuesdays for one payment of $150!
TIMES: Class times are 7-9 pm CENTRAL TIME
(Can't make a class or two? Not to worry! Replays will be available- and tech issues have been resolved!)
Join Pathways New Age Books & Gifts, a St Louis based Metaphysical Events and Resource Center as we welcome back Courtney Weber!
It's not often that you can learn tarot directly from someone as knowledgeable as Courtney Weber. Reading tarot cards from the tender age of 15 (and reading for more than 23 years), you can be assured that she knows them inside, outside, upside down-and reversed!
In an opportunity to share her skills with more people, Courtney's class is an incredibly priced $150 for the entire intermediate series.
(We've seen other classes priced as much more!)
Here's what she'll be covering:
Tuesdays: April 20, 27, May 4, May 11. 7-9 p.m. CST
April 20: Significators and Soul Cards
A single card can guide an entire reading. This class focuses on the Significator or the Soul Card, how it serves as the root of the reading. Class includes several spreads focused on using the significator and soul card, as well as Spirit messages from this card.
April 27: Reversals
Reversals can be confusing, but they provide immense depth to a reading! Learn the different meanings behind reverals and how to incorporate them into your reading.
May 4: Timing
"When will I meet someone?" "Is now a good time to look for a job?" "How long until I can move" Timing is a tricky thing in Tarot. Learn some basic systems on determining timing in the Tarot.
May 11: Reading for Others and Reading for Yourself
This class will include deeper practice in objective readings, both for yourself and others. Exercises will focus on enhancing intuitive responses to readings, helping querrents form strong questions. We will also discuss best practices for charging for readings (or not), and when NOT to consult Tarot.
ASL provided by request. Please let us know if you would like/need ASL for this course.
Bio:
Courtney Weber is a Witch, author, Tarot adviser, and activist. She is the author of "The Morrigan: Celtic Goddess of Magick and Might", "Brigid: History, Mystery, and Magick of the Celtic Goddess", "Tarot for One: The Art of Reading for Yourself", and the forthcoming "Hekate: Goddess of Witches". She is a co-host of That Witch Life podcast. She has been featured in the Huffington Post, Vice, Maxim, Playboy, and the Thom Hartmann Show. Visit her online at www.courtneyaweber.com
And to find out about more events like these, visit Pathways' website at
www.pathwaysstl.com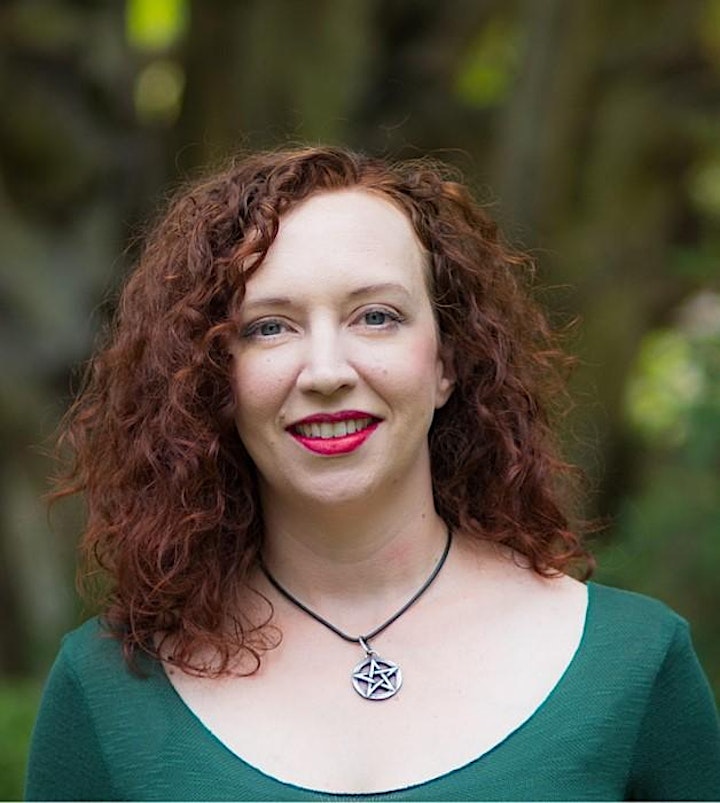 Photo Credit: Nathan Gordon