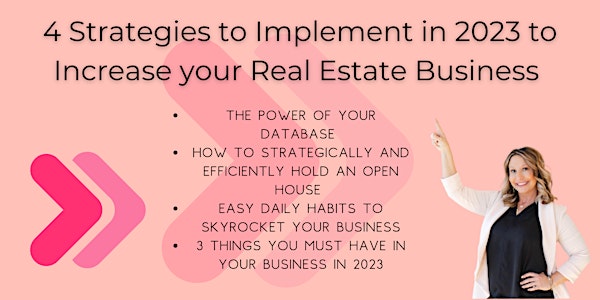 4 Strategies to Implement in 2023 to Increase your Real Estate Business
2022 Is almost gone and it's time to focus our attention on 2023! Let's get ready to Make 2023 the most POWERFUL year yet!
About this event
Join me December 29th at 7pm for an Online Workshop focusing on you and your real estate business! We all know our market has gone through a shift and I want to arm you with some tactical and tangible ideas and tools you can implement in your business immediately to bring even more success to 2023! Let's make 2023 the most powerful year yet!