4-Sides United Family Reunion 2019: Bond/Steward & Moore/Gunn - Haynes/Dav...
Description
Hello Fellow Family Member:
Plans for the 4-Sides United: Bond/Steward & Moore/Gunn - Haynes/Davis & Forrest/Sanders family reunion are in full swing. The reunion dates are Thursday, July 11 through Saturday, July 13, 2019. The hosting location for the reunion is the Chicago Marriott Oak Brook, IL. The address is 1401 W. 22nd Street - Oak Brook, IL. Feel free to visit their website to view our great accommodations package at www.marriott.com/hotels/travel/chiob-chicago-marriott-oak-brook/

You should have already received your reunion notice in the mail by now. If not, you will need to contact a reunion committee member and provide them with your correct mailing address and contact information as soon as possible. Please review all details provided on this invitation to ensure that you make the appropriate accommodations for your group. You now have the option of registering and providing payment for fees on-line through this website.
---
>Sleeping Accommodations. We have negotiated an awesome rate for our 20 room group reservation. Based on a 3-nights stay, the pricing is as follows (net of all taxes):
Standard Rooms = $99 per night - The Standard Room Amenities are: either two queen beds or King rooms including an easy chair.
Reserve your room(s) today, the committee has blocked off only 20 rooms at a first come first service basis. Our reservation includes 20 standard rooms. To reserve your room, please call the hotel directly at 800.228.9290 or 630.573.8555 on or before Tuesday – April 30, 2019. Please ask for reservations and tell them that you are booking with the 4-Sides United Family Reunion room block when making your reservation.
---
> Registration. In an effort to offset the cost of miscellaneous items, there will be a registration fee for each family group. The funds acquired will cover, but are not limited to, the following: postage paper, envelopes, printing, D.J., picnic site, games, prizes, children/teens and adult activities, photos, etc. Registration/Meet & Greet will take place the first night of your arrival (Thursday - July 11, 2019) from 5:00 PM - 7:00PM in an area or room TBD. During this time, you will receive your reunion packet, t-shirts and additional details about our plans for the next few days. The following fees apply based upon your family group status.
GROUP/FAMILY STATUS FEES
2 Adults + Children $40.00
2 Adults $35.00
Single Parent Family (1 Adult + Child/ren) $30.00
*Single Adult (1 Adult/Age: 18 and up) $25.00
*Single fees apply to all individuals attending the reuion as a "single adult," 18 and up without children. Registration fees also apply to friends who are looking to attend all family functions. You may mail their fees along with yours!
---
> Planned Events/Schedule.
Thursday - July 11, 2019 is the scheduled arrival day for all family members and is our official registration/getting reacquainted day. A room or area TBD will be available from 5:00PM - 7:00PM for you to pick-up your t-shirts, daily schedule and reunion packets to include the list of activities that we have planned for the reunion. There are no activities scheduled on this day.
Friday - July 12, 2019 - Enjoy your morning site seeing and enjoying beautiful Chicago, IL. In the evening; however, please join us at the "4-Sides United Family Night Dinner" with a theme party titled "Mission Possible: Together We Make It Possible" Please feel free to wear "Special Agent Detective Clothing and Gear." For those of you who may be interested in going the extra mile, there will be a gadget disply and contest. Your gadget should convert and work.
FAMILY NIGHT DINNER "Mission Possible: Together We Make It Possible"
FEES: Adults = $35 Children (Age:4-10) = $17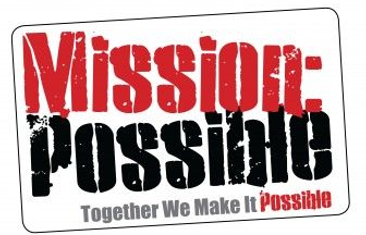 Saturday - July 13, 2019 is our full day family picnic. Food, family and lots of fun is the complete agenda for Saturday at Bemis Woods, 1100 Odgen Avenue - Westchester, IL . This Forest Perserve is within 12 miles from the hotel.
FEES: Adults = $15 Children (Age: 4-10) = $10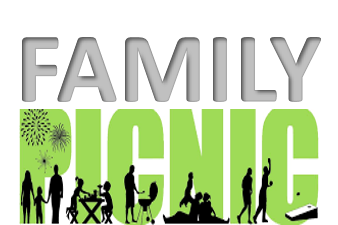 ---
> T-Shirts. Adults: SML=$8 | XL=$9, 2X=$10, 3X=$11, 4X=$12 | Children: YS(2-4)=$6, YM(6-8)=$6, YL(10-12)=$6, YXL(14-16)=$6
---
THE DEADLINE FOR REGISTRATION AND ALL PRE-PAID FEES (THE FAMILY DINNER, PICNIC & T-SHIRTS) IS TUESDAY - APRIL 30, 2019. All payments received after this date or at the door are subject to the full plated adult rate for the dinner and picnic.
Please feel free to utilize this site to make your payment. You are being asked to outline/select each line item to specify your reunion options below. Add your totals into one lump sum and provide your payment on this site, via paypal to anitapwin@yahoo.com or by mail to Anita Haynes-Winters c/o 4-Sides United Family Reunion: 13403 S. Lawndale - Robbins, IL 60472 | Make all checks payable to: 4-Sides United Family Reunion
Feel free to contact any family reunion committee member if you have questions or require anything further. We look forward to seeing you soon!
Reunion Committee Members: Elaine Bond-Jamison, IL 708-606-0512 | Marion Bond-Holmes, IL 708-368-6118 | Michelle Haynes-Williams, IL 708-208-1286 | Theresa Haynes-Hurst, IL 708-513-6889 | Rita Haynes-McCoy, IL 708-715-0588 | Harvey & Eva Haynes, IL 773-430-1482 | Anita Haynes-Winters, IL 708-439-4657 | Leroy & Joy Haynes, IL 708-262-4409 | Dewarren Bond, NJ 201-306-3343 | Lori Stephens-Hunter, NJ 908-220-2169 | Dawne Stephens, NJ 973-223-2553