Location
N.C. Cooperative Extension - Lee County Center
2420 Tramway Road
Sanford, NC 27332
We have too many seeds here at NC Cooperative Extension, Lee County Center and we want to share them with 4-H Families.
About this event
What do you do with those seeds you just found in your gardening shed? Are they viable? Will they grow? Are they worth your effort? Minda Daughtry, Horticulture Agent, can help you answer these questions. Watch our germination video while we test our seeds and then request a kit to grow these plants at home. This is a germination project only, because planting dates may be too late for your summer gardern, but you are encouraged to give your sprouted seeds a try. While waiting on your kit to be ready you can go ahead and test any seeds you have been storing.
When you order your kit you will also get access to the asynchronous website guiding you through the project. Kit pick-up will be at the NC Cooperative Extension, Lee County Center beginning approximately 24 hours after your order is received by the Lee County 4-H office.
The kit will have 5 seeds with at least a germination rate of 70% or better, soil, the medium to make pots, and a project book so you can continue to study soil and seed science.
You will be asked to provide feedback when you have completed the project so we can ensure future kit programs are meeting your needs.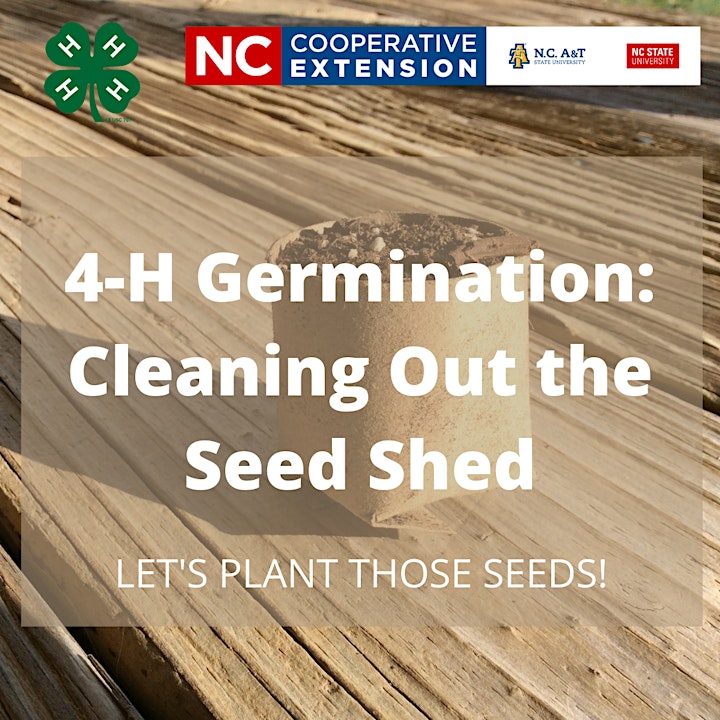 Please watch this video with your child so they will be armed with the germination statistics to best answer our survey questions.