Description
Workshop & Book Launch
Join Dr. Anita Johnston and Becca Clegg, LPC, CEDS-S as they present The Four Faces of The Feminine Psyche and officially launch Becca's new book, Ending The Diet Mindset: Reclaim a Healthy and Balanced Relationship with Food and Body Image.

The Four Faces Of The Feminine Psyche

Explore the Four Faces of the Feminine Psyche and how to embody them! By tapping into the timeless Archetypal Feminine energies flowing through each of us, you can:

- Discover what soul nourishment means for you.
- Experience the power of the multi-faceted Feminine Psyche
- Find new ways to be at peace in your body.
- Learn to use your inner strength to heal and grow

Come away from this workshop with all the tools and wisdom you need to claim your wholeness. Commit this day to you and return back to your life feeling inspired and re-awakened to the gifts and beauty of your feminine soul.

Bring water, a journal and wear comfortable clothes for this day of tending to your feminine soul.

Be part of our women's circle and join us for a day of soul nourishment!

Anita is available for individual consultations and sessions during the weekend. Contact her at DrAJ1@aol.com to schedule.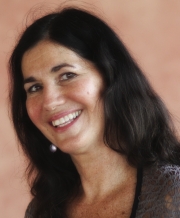 Anita Johnston, Ph.D. is the Director of the Anorexia & Bulimia Center of Hawaii which she co-founded in 1982 and is the Clinical Director and the Founder of the 'Ai Pono Intensive Out-Patient Eating Disorders Programs in Honolulu and 'Ai Pono Maui, a residential treatment facility in Maui. She is the author of Eating in the Light of the Moon: How Women Can Transform Their Relationships with Food Through Myth, Metaphor, and Storytelling which has been published in six languages, and the co-creator of the Light of the Moon Cafe, an online e-course and support circle http://www.lightofthemooncafe.com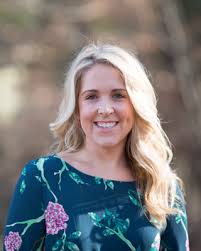 Becca Clegg, LPC, CEDS-S is a psychotherapist who specializes in working with women who want to heal disordered eating, emotional eating, and negative body-image issues. She is the author of Ending The Diet Mindset: Reclaim A Healthy and Balanced Relationship With Food and Body Image. Her blog, rebeccaclegg.com focuses on teaching women how to truly claim authority over their own life and reclaim the power they have to create whatever it is they are truly hungry for.

---

We are a proud supporter of EDIN (Eating Disorder Information Network) - http://www.myedin.org/