4 Day Substance Abuse Prevention Skills (SAPST) Training

Monday, September 18, 2017 at 8:30 AM

-

Thursday, September 21, 2017 at 5:00 PM (EDT)
Event Details

SAPST TRAINING
          Registration for Online & 4 Day In-Person
Training Components

The VT Dept. of Health, Division of Alcohol & Drug Abuse Programs (ADAP), with SAMHSA's Center for the Application of Prevention Technologies (CAPT), invites you to register for the Substance Abuse Prevention Skills Training (SAPST).
 This Training Involves Two Components:  
The training includes two components:  An online course enttitle "Intriduction to Substance Abuse Prevention:  Understanding the Basics AND an in-person training.
Registrants MUST participate in BOTH components.


---
1.  An online course entitled "Introduction to Substance Abuse Prevention: Understanding the Basics".  Must be completed prior to attending the In-Person SAPST Component 

This foundational course offers practitioners new to the field of prevention, or working in related fields, an introduction to the history of prevention, key concepts and definitions, specific drug effects, and an exciting glimpse into the effects of substance use and addiction on the brain. Participants will learn about:
• Basic terminology and facts
• History of substance use and prevention in the U.S.
• Addiction and the brain
• Effects and health risks of alcohol, tobacco, and other drugs

Download and print online course info HERE

---
2.  A four consecutive day in-person training
September 18, 19, 20 and 21, 2017  at the Fireside Inn and Suites in W. Lebanon, NH
PLEASE NOTE:  
The online course must be completed prior to attending the four day training.
This 4-day training addresses the following topics:
Behavioral health

Institute of Medicine's Continuum of Care

Public health approach

Risk and protective factors

Developmental perspective

Application of SAMHSA's Strategic Prevention Framework: assessment, capacity, planning, implementation, and evaluation

Cultural competence and sustainability
Facilitators:  
Robin Rieske, Substance Abuse Prevention Consultant, CPS
Justin "Tin" Barton-Caplin, Substance Abuse Program Manager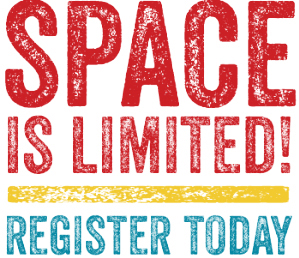 There is no registration fee.
  Breakfast and Lunch are included each day of the training, dinner will be on     your own.  Registration and Breakfast are from 8:30 - 9:00 on all 4 days . The   training ends by 4:45 pm on all 4 days.
 

 Lodging:
The cost for lodging is not included with this training and is the sole responsibility of participants.  For lodging at the Fireside Inn and Suites at a reduced rate of $109.95 plus tax, identfy yourself as a training attendee to get this special rate when reserving.
 Availability of Continuing Education Hours
- Participants attending the in-person component of the SAPST will receive a certificate for 26 hours of training.
The training is endorsed by the International Certification & Reciprocity Consortium and approved by NAADAC. to use towards certification.  
 
- All SAPST participants are expected to complete both the online and in-person components.   Participants must complete the online component to receive a certificate for attending the in-person training, since one component builds on the other.



Have questions about 4 Day Substance Abuse Prevention Skills (SAPST) Training?
Contact CHL
When & Where

Fireside Inn and Suites
25 Airport Road
W. Lebanon, NH 03784


Monday, September 18, 2017 at 8:30 AM

-

Thursday, September 21, 2017 at 5:00 PM (EDT)
Add to my calendar