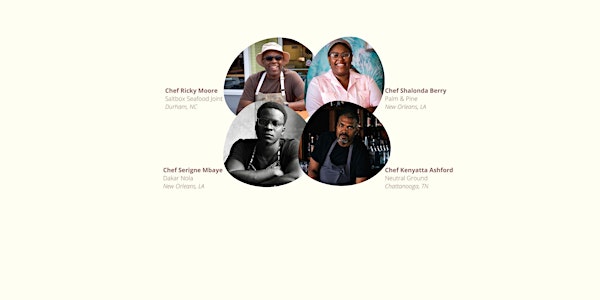 4 Courses and Tennessee Whiskey Festival presents -Whiskey Supper
Join us for the 4 Courses and Tennessee Whiskey Supper
When and where
Location
Waterhouse Pavilion 850 Market Street Chattanooga, TN 37402
About this event
Join us for this intimate outdoor Whiskey Supper featuring :
Chef Ricky Moore, featured guest chef from Saltbox Seafood Joint, Durham, NC
Chef Seringe Mbaye, featured guest chef from Dakar Nola, New Orleans,LA
Chef Shalonda Berry, featured guest chef from Palm and Pine, New Orleans, LA
Chef Kenyatta Ashford of Neutral Ground, Chattanooga, TN
A percentage of proceeds benefits the Brainerd High School Culinary Arts Program.
Masks are requested in more dense crowds or areas of the event while not eating or drinking.
Sponsored by:
R.I.S.E. Chattanooga
Lodge Cast Iron
Caravan Tribe
Neutral Ground
Chattabelle
Sequatchie Cove Farm
Crabtree Urban Farm
Lyndhurst Foundation
Benwood Foundation
Footprint Foudation
All attendees must be 21 and over to attend. A valid government-issued photo ID must be presented to participate in the event.
Please visit our website at www.tnwhiskeyfestival.com or email us at info@tnwhiskeyfestival.com for more information.
COVID-19 Statement: The Tennessee Whiskey Festival has taken enhanced health and safety measures for you, our artists, and employees. You must follow all posted instructions while attending The Tennessee Whiskey Festival.
An inherent risk of exposure to COVID-19 exists in any public space where people are present. COVID-19 is an extremely contagious disease that can lead to severe illness and death. According to the Centers For Disease Control and Prevention, senior citizens and guests with underlying medical conditions are especially vulnerable.
By attending the Tennessee Whiskey Festival, you voluntarily assume all risks related to exposure to COVID-19.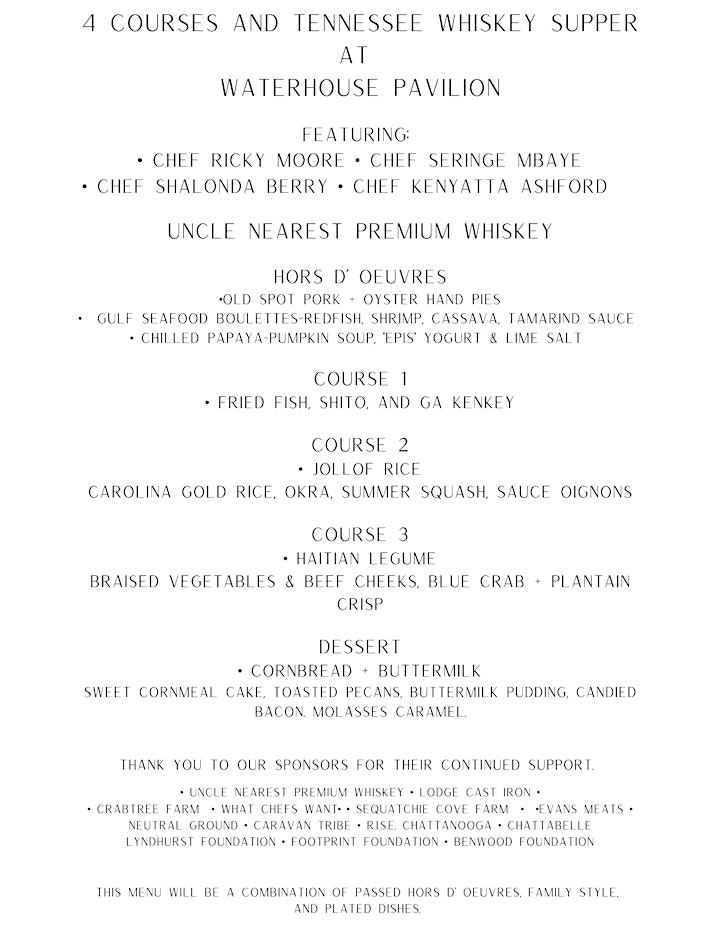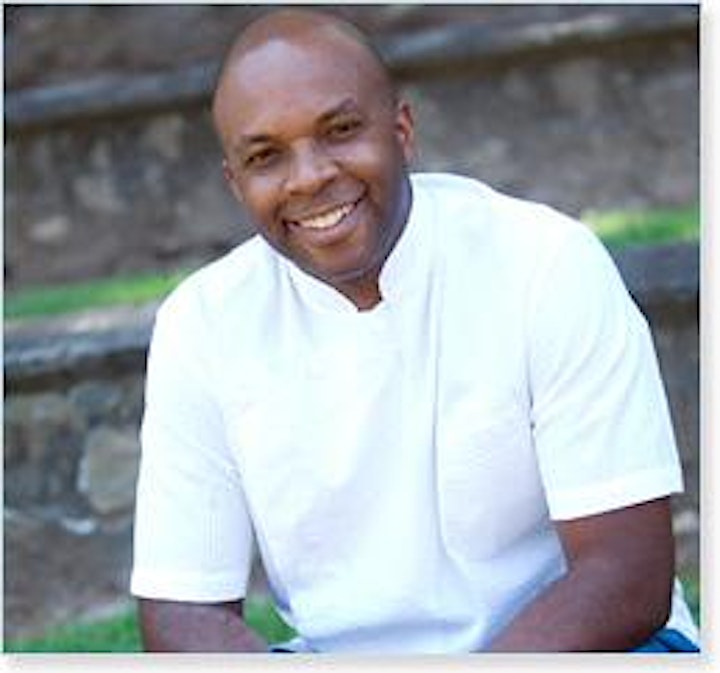 Chef Ricky Moore – the self-professed evangelist of North Carolina seafood and James Beard Foundation winner for "Best Chef Southeast" – is the owner of the popular Saltbox Seafood Joint® in Durham, North Carolina – praised by Saveur as "a tiny but mighty seafood shack." Taking inspiration from the famous wet markets in Singapore, Moore focuses purely on the food inspired by his native Carolina coast, and its traditional roadside fish shacks and camps.
Moore opened Saltbox Seafood Joint® in Durham, NC in 2012. Accolades in Garden & Gun, Our State and Travel + Leisure followed, and in 2019, Moore debuted the Saltbox Seafood Joint® Cookbook – with 60 recipes celebrating his coastal culinary heritage. In 2020, as one of the region's most admired chefs, Moore received his first nomination for "Best Chef" in the Southeast and Discover awarded Saltbox Seafood Joint® $25,000 as part of its #EatItForward campaign for black-owned restaurateurs. Today, Saltbox Seafood is included in MOFAD's Black History Month exhibit, "African/American: Making the Nation's Table." And in 2007, as Executive Chef at Agraia in Washington DC (now known as Founding Farmers), Moore's reputation earned him a spot competing against Chef Michael Symon on "Iron Chef America." Today Moore continues to fulfill his lifelong dream as an entrepreneur, professional, and preserver of North Carolina fisherman and foodways.
Ricky Moore was born and raised in the North Carolina coastal town of New Bern, where catching and eating fresh fish and shellfish is a way of life. He draws inspiration from his Eastern North Carolina culinary background, as well as from culinary experiences across the globe. Moore was introduced to German cooking at a young age as a "Military Brat," growing up in Germany, and from his German Mother-in-law, and he served as a cook in the US Army for a decade before attending and graduating from the esteemed Culinary Institute of America. Kitchen stints from some of the world's most prestigious kitchens across the globe followed – including Le Tarbouche, IndeBleu, Vidalia, Lespinasse, Equinox, Agraria (now called Founding Farmers) in Washington, DC, and Frontera Grill, Charlie Trotter's, and Tru in Chicago. Moore also served as Executive chef and Instructor at the Parrot Cage Restaurant in the Washburne Culinary Institute, and Executive Chef of South Water Kitchen. Moore's tenure at two-star Michelin-rated Apicius in Paris with Jean-Pierre Vigato, Le Cerf in Alsace with Michel Husser, and Le Violin d'Ingres in Paris with Christian Constant, Daniel in New York City, and Cuisine of India in Toronto with Shishir Sharma, further polished his culinary technique, perspective and ambition to own restaurants of his own.
The James Beard Foundation named Ricky Moore "Best Chef Southeast," 2022
https://carolinas.eater.com/2022/6/14/23167159/north-carolina-james-beard-awards
Discover visited Ricky Moore following his "Eat It Forward" award. Watch it here!
https://drive.google.com/drive/u/0/my-drive
Hear from the "bonefish evangelist" on Black Public Media's "Hook," which featured Ricky Moore in 2019. https://www.saltboxseafoodjoint.com/media
Saltbox Seafood Joint is located at 2637 Durham-Chapel Hill Blvd. and is open Tuesday-Saturday, 11-8pm.
Follow Chef Ricky Moore and Saltbox Seafood Joint® on Instagram and Facebook @SaltboxSeafoodJoint, on Twitter @SaltboxSeafood, and www.SaltboxSeafoodJoint.com.
###
Learn more about this awarded Chef and his long list of accolades here: Chef Ricky Moore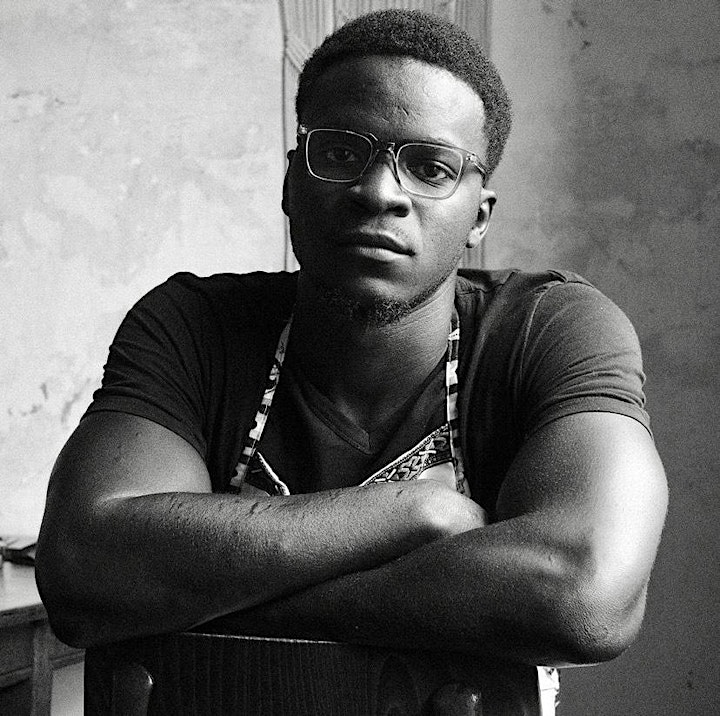 A serendipitous encounter with some New Orleanians brought Chef Serigne Mbaye to the Crescent City. Serigne was born in the United States, but raised and educated largely in Senegal. A love for cooking led him to New England Culinary Institute where he graduated at the top of his class in 2016. Though he started in New Orleans as a comis at Commander's Palace Serigne had risen to the title of pm sous chef at Café Adelaide before its closing. He left New Orleans to hone his skills at Atelier Crenn, a 3-Michelin Star restaurant in San Francisco, and at L'Atelier Joel Robuchon, a 2-Michelin Star restaurant in New York. In 2018 he was awarded the Paul McIlhenny Culinary Scholarship at the Southern Food and Beverage Museum, where he held regular pop-up dinners exploring the connections between the foods of Louisiana and Senegal. Serigne has evolved his pop up series into Dakar Nola, a modern Senegalese pop up restaurant. With a focus on highlighting the bounty of local ingredients Serigne has had the pleasure of collaborating with farmers and chefs throughout Southeast Louisiana. He recently left his position as the Chef de Cuisine at the Mosquito Supper Club restaurant to fully pursue the brick and mortar establishment of Dakar Nola. Chef Serigne Mbaye was voted 2021 Nola Eater Chef of the Year and was honored as a finalist in the 2022 James Beard Foundation Award in the Emerging Chef category.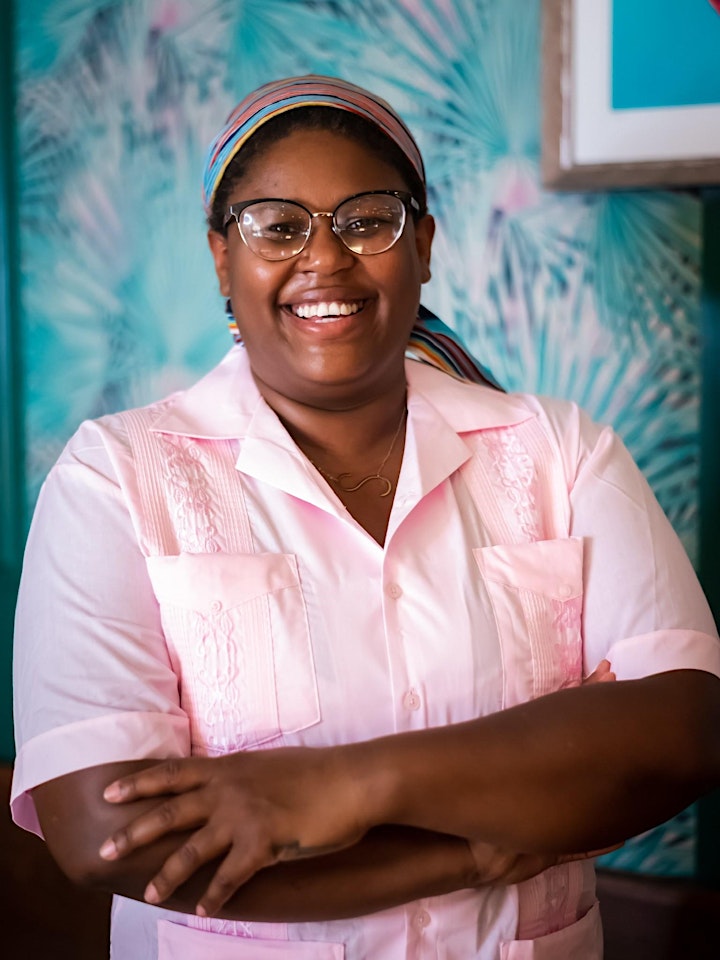 Shalonda Berry
Pastry Chef at Palm&Pine
Shalonda Berry serves as Pastry Chef at Palm&Pine, a New Orleans restaurant featuring cuisines and culinary traditions of "the South and south of that" (Louisiana, the southern states, the Caribbean, Mexico and Central America).
 Originally from Elgin, Illinois, a suburb just outside of Chicago, Shalonda has been a student of pastry since receiving her first easy bake oven as a child – often joking "I'll always have a fondness for cheap cake. Twinkies, Ho Hoes, etc." She has been in the restaurant industry since she was 16, starting her career in the front of house. After college and receiving a degree in pastry she moved back of house and has been there ever since. Shalonda has a lot of experience in kitchens most recently serving in local New Orleans kitchens including Josephine Estelle, Paladar 511, Restaurant August and Restaurant R'evolution which was the job that moved her to New Orleans.
 When Shalonda is not in the kitchen, you can find her exploring New Orleans with her 90lb greyhound rescue Jasper. She's a lover of music, dog friendly bars and trying new restaurants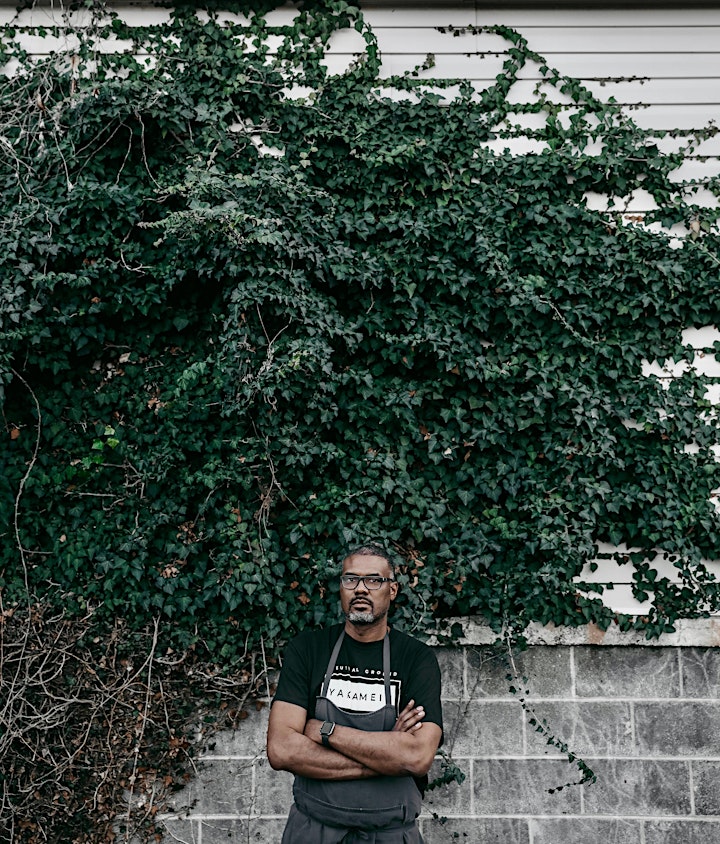 Raised in the Algiers neighborhood of New Orleans as one of seven siblings, Kenyatta Ashford found his love for food at a young age over lingering family meals hosted by his mother Sharon and his Uncle Walter. Never one to follow a normal path, Ashford became a high school teacher after playing basketball at Lee University. After building a robust teaching and coaching career, Kenyatta's summer sessions spent helping in a catering kitchen awoke his childhood passion for the tastes of home. 
Lead by the memories and the of tastes of his childhood.   A constant commitment to excellence, Ashford was accepted to the Culinary Institute of American where he built technical expertise and interests in the food ways of his ancestry. After continued study in top tier culinary institutions in New York, Rhode Island, and Louisiana, he went on to study scaled preparation techniques in the hospitality industry through the outbreak of the COVID-19 pandemic. 
Like much of the hospitality industry, Kenyatta's role was furloughed early during the pandemic leaving him with a robust set of skills and a family to help feed. Within weeks, he created the concept for Neutral Ground and set-up shop in Chattanooga's Proof Incubator. The name Neutral Ground is an homage to the strip of land between neighborhoods in New Orleans that finds its origin in being the trade and gathering area across identities. Ashford carries this spirit into all of his work of creating common spaces where people can come together across backgrounds and beliefs. 
The menu at Neutral Ground is a product of Ashford's "afro-creole" identity and vision where he's constantly reflecting on and reimagining cuisine that reaches all the way back to his ancestors who were enslaved in West Africa and brought to the Americas and journeys through the rich and often over-simplified culinary traditions of his hometown New Orleans. Dishes on the menu range from bean and rice dishes with strong African influences to interpretations of working class staples from New Orleans like po'boys and yakamein.
Kenyatta recently won Food Network's Chopped and he and Neutral Ground have been featured in Conde Nast, Eater, Travel Noire, the New York Times and more. Beyond the kitchen, Ashford is passionate about providing pathways for emerging culinary leaders into the industry. His first team member to join Neutral Ground is a former student and player from his coaching days.