Description
The Gin Joint's Chef, Sheyna McCallister and Old Forester's Master Taster, Jackie Zykan are pleased to present a 4 course tasting dinner on Friday, March 2nd.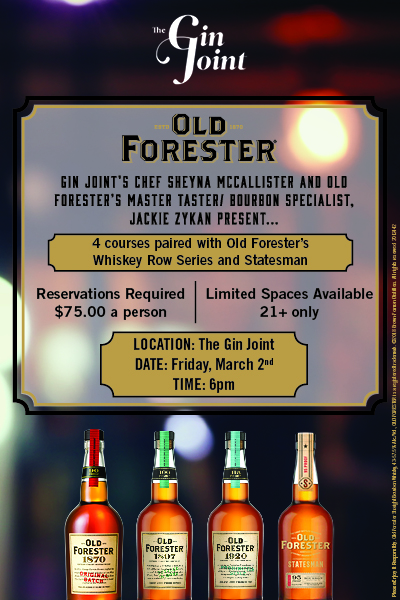 Please Join us for a night of delicious food and equally as delicious bourbon from Old Forester's Whiskey Row Series.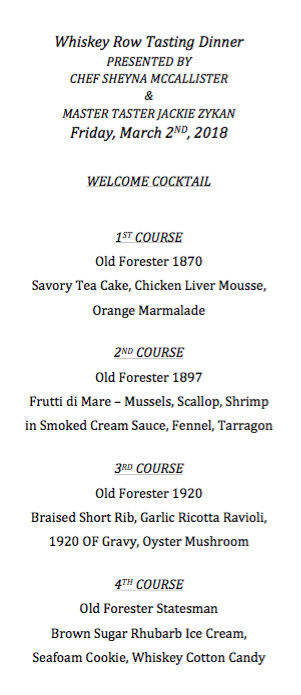 Space will be limited for this intimate dinner.
Tickets purchased together will be treated as a group reservation for event seating.
Guests attending must be 21 years of age or older.
Please contact the Gin Joint at 843-577-6111 or drinkproper@theginjoint.com for any event questions.