4-4-4 Star Knowledge Conference "Honoring the Galactic Goddess" Postponed
About this Event
Join us in the BREATHTAKING setting of LAGUNA BEACH, CALIFORNIA for a once in a lifetime experience. This is a conference like no other. Not only do we bring you the teachings of the Star Ways, but we enlighten our guests with knowledge and ancient wisdom of the galactic star nations through the wisdom keepers, alternative healers, authors, channelers, light language speakers, and insiders to the truth of what is happening on a galactic level… all with a touch of ceremony.
For More information, visit: www.StarKnowledge.org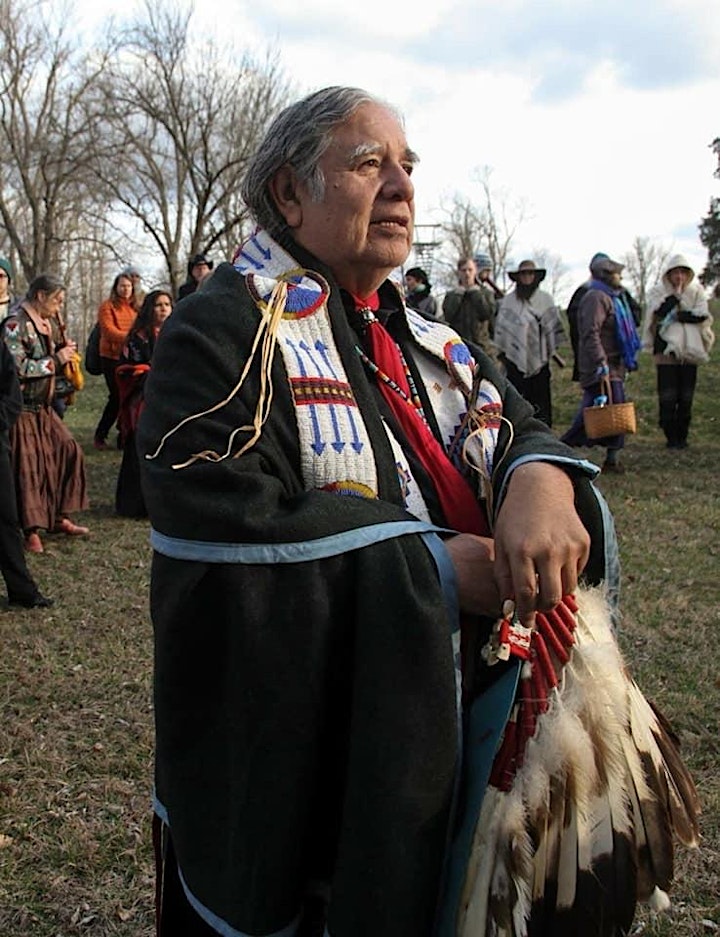 Chief Golden Light Eagle - Your Host and Founder of Star Knowledge Conferences
Teacher of The Star Ways, Chief Golden Light Eagle is one of the "original code carriers" of Turtle Island (North America). Nakota Sundance Chief Golden Light Eagle, is a member of the Nakota Ihunktowan Band of South Dakota, a spiritual advisor, and He is one of seven Sundance Chiefs for the Yankton Sioux Sungdeska Sapa Tiospaye. Through years of prayer and ceremony, with a group of spiritual teachers, he has brought forth interpretations of the Star Laws.
He co-authored four books titled, "MAKA WICAHPI WICOHAN", "ANPAO WICAHPI WICOHAN", IKTOMI WICAHPI WICOHAN", and "CAN WAKAN WICOHAN". The MAKA WICAHPI WICOHAN manual was inducted into the Smithsonian Institution during a formal ceremony on September 26, 1999 and the manual was also donated to the A.R.E. Library on September 22, 2002.
Chief Golden Light Eagle will be sharing about the 11:11, 12:12, and 13:13 teachings featured in the books that he authored through the guidance of spirit and ceremony.
For More information, visit: www.StarKnowledge.org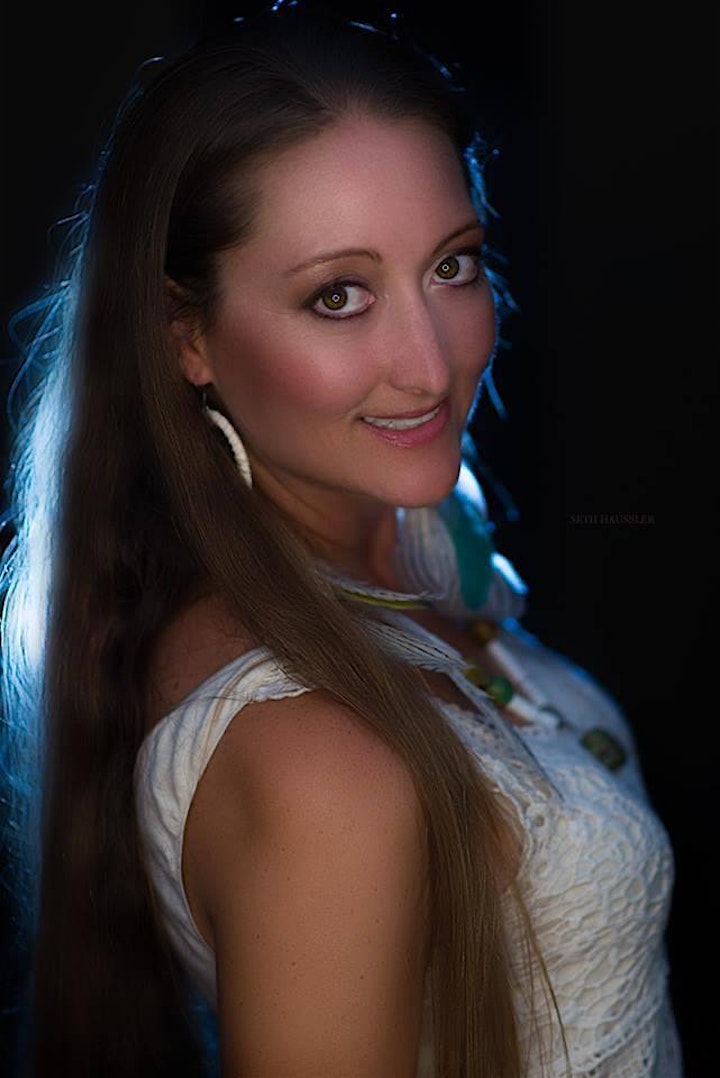 JEN BERRYHILL (HINHAN TO WAS'TE WIN - BEAUTIFUL BLUE OWL WOMAN) - Co-Director and Event Coordinator
Jen will be sharing about The Star Path within the Universal and Spiritual Laws of Creation giving you an introduction to the influences of the 13:13 Star Path. You will learn how to work with these energies in the cycles of the moon and in your daily ceremony — your Life!. Through the 13 Dimensions of the Sacred Tree of Life, pass 13 tests of 13 gates of 13 moons and 13 tones. Ascend to the Frequency of LOVE!
In 2009, at the beginning of her seeking journey, Jen attended her first Star Knowledge Conference in Farmington, New Mexico. The experience was incredibly activating and she discovered her love for ceremony and the teachings of the Symbols book, which quickly accelerated her Spiritual awakening. In 2014, Jen organized her first Star Knowledge Conference held in Loveland, Colorado and she lovingly continues to bring the Star Tribes together to gather and learn about the Universal and Spiritual Laws of Creation with Chief Golden Light Eagle.
Jen is also a Sundancer, Shadow Coach, and teacher of the Star Ways. At the Star Knowledge events you will see Jen speaking, moderating, and facilitating the Sacred Sisters Ceremony and teaching about the 13:13 Star Path in addition to welcoming you to the event!
For More information, visit: www.StarKnowledge.org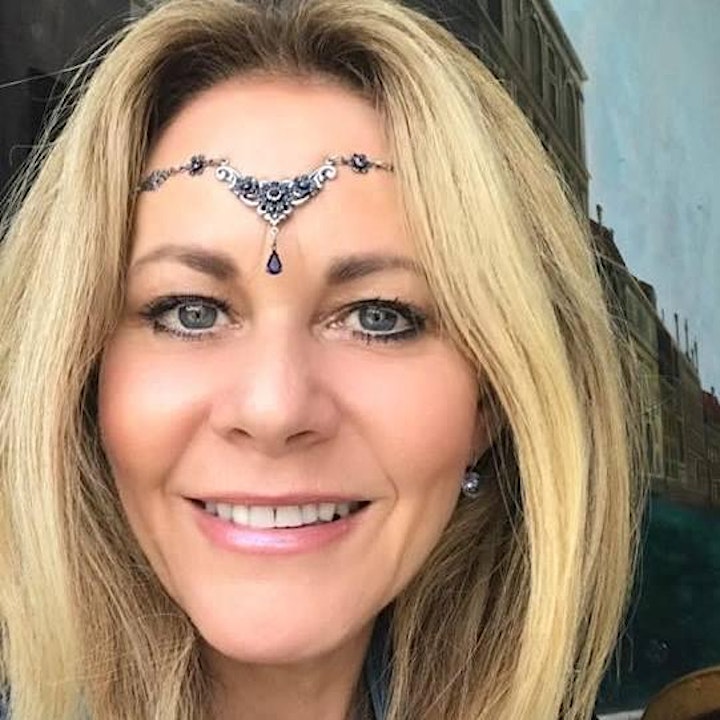 Michelle Anderson (Radio Personality, Producer, Emcee, Speaker)
Michelle has been facilitating gatherings for those seeking Spiritual Connection and Conscious Collaboration for over 10 years.
She creates unique experiences for people to connect with the dolphins and whales, leads groups of people on journeys to sacred places and holds space for people to connect with their true eternal essence. She is an avid supporter of Indigenous communities and regularly supports events that lead people back to nature and peace with each other and Mother Earth.
Michelle is Co-Host of Awakening Code Radio on the Laguna Beach FM radio station, KX 93.5, Producer of the Star Ancestor Space at DisclosureFest and is a passionate emcee for conferences and festivals that focus on Unity and Love. She has been a popular speaker, emcee and guide at conferences such as 11:11 Star Knowledge Conference, Conscious Life Expo, Contact in the Desert, Portal to Ascension, Cosmic Awakening, Imagine Peace Conference, One Love Fest, Festival of Goddesses, Green Valentine and Sister Giant- Laguna Beach and has been featured in Lana Marconi PhD's film, New Human, New Earth, New Humanity.
Michelle is a Co-Host for this event and will be leading the Dolphin Boat Cruise on Sunday, April 5, 2020
For More information, visit: www.StarKnowledge.org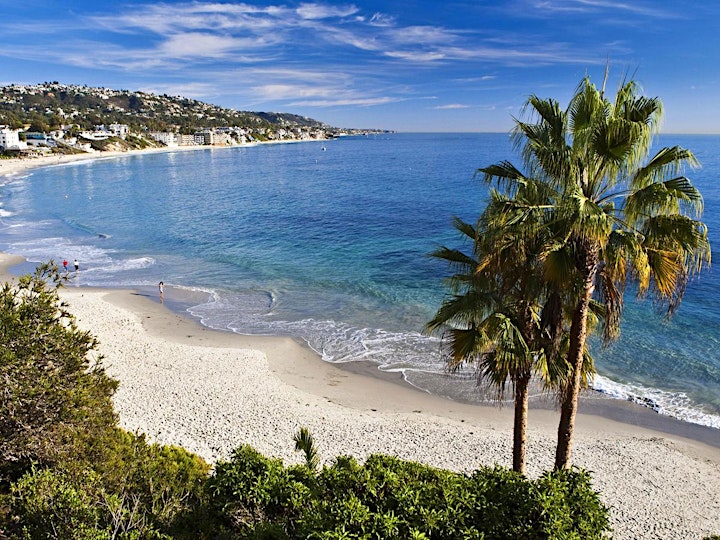 FEATURING:
CHIEF GOLDEN LIGHT EAGLE
JEN BERRYHILL
MICHELLE ANDERSON
GRANDMA CHANDRA
ADAM APOLLO
AVA PARK
ELIZABETH APRIL
LARISA STOW
ADRIAN VALLERA
BLISS PREMA
ERIC RANKIN
KASEY & BRAD WALLIS
LORI SPAGNA
ADELIA SANDOVAL
SHAKTI TRIBE CONCERT - SATURDAY NIGHT!
For More information, visit: www.StarKnowledge.org
Grandma Chandra
Grandma Chandra is highly intuitive, reads Auras from the Quantum Light Field, heals through the Light codes and frequencies within her Holographic Fractal videos. She works with Sacred Geometric forms, high vibrational essential oils, apps and her healing green laser that are all personally encoded for each client. Grandma is an Indigo Eiyanni who came to Gaia to help with Ascension through her products and readings. She is a multi-dimensional being who communicates with many people around the globe telepathically sometimes in Light language thru her videos and audios. Like the Whales and Dolphins she is clairvoyant, clairvoyant and clairsentient. As the Whales are the Keepers of the Akashic Records, Grandma Chandra has full access to these Records.
GMA will be joining us Saturday April 4th via Zoom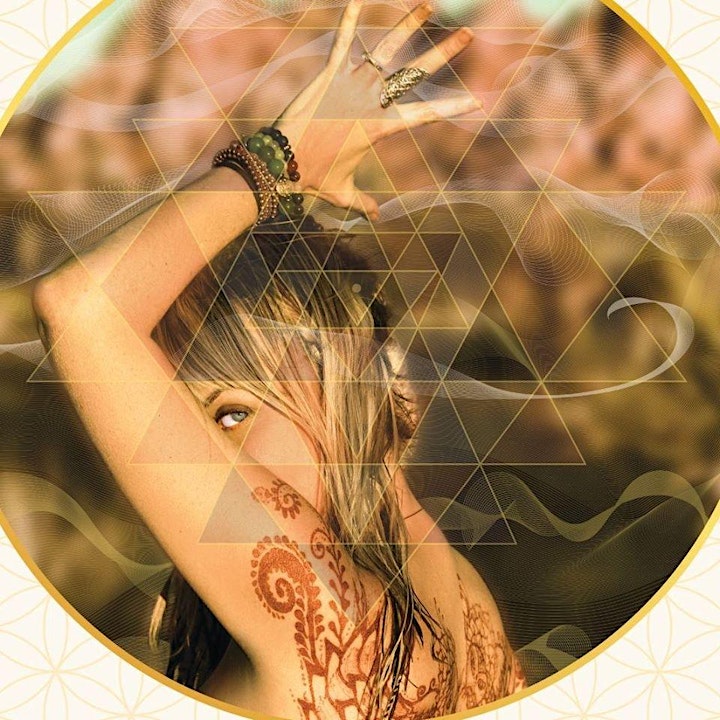 SATURDAY NIGHT CONCERT - Larisa Stow & Shakti Tribe
Larisa Stow & Shakti Tribe are here to wake, shake and create a vibration-raising revolution with their edgy blend of mantra-infused rock. Fronted by force of nature Larisa Stow, their music is an East-meets-West fusion of English and Sanskrit. Larisa's captivating style & stellar vocals combined with her band's impeccable musicianship earned them awards and have garnered main stage slots at numerous festivals in the US and abroad including Lightning in a Bottle, Bhaktifest & Bali Spirit Festival, and opening act spots for well known artists and spiritual leaders including Deepak Chopra.
Brenda Patoine of Bhakti Beat call Shakti Tribe "a seamless fusion of edgy, urban rock and sacred mantra-with-a-message (that) will very likely have you dancing like a wild man and contemplating the nature of your true existence." Taking to heart Gandhi's philosophy "Be the Change You Wish to See in the World," Larisa Stow & Shakti Tribe also give special concerts in prisons, jails, juvenile detention facilities and recovery centers where they share tools of transformation including yoga, mantra, and meditation to affect positive change, inspire personal responsibility and create Peace.
For More information, visit: www.StarKnowledge.org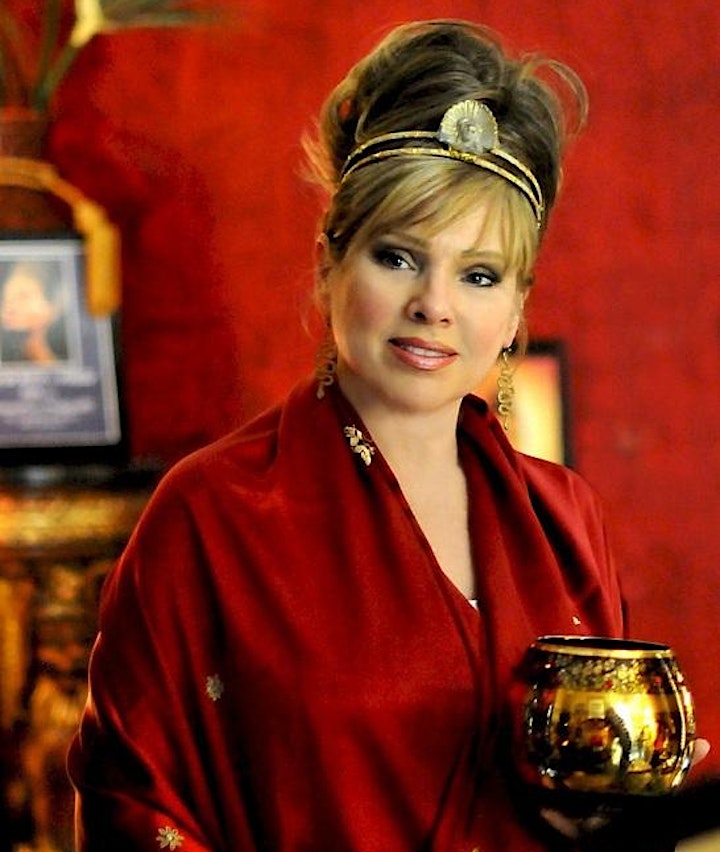 Ava Park
Founder, Director and Curator of The Museum of Woman, "advancing Woman's leadership for peace, prosperity and justice for all" (2015 to present)--open Fridays and Saturdays for public viewing of exhibits of goddess, queen and wisewoman statuary, artwork, and storytelling
​Founder, Spiritual Director, The Goddess Temple of Orange County, a women's spiritual organization meeting at The Museum of Woman with Sunday Goddess Services and Holy Days (2003 to present)
​Founder, Board Member, Orange County People for Animals (1985 to present)--Orange County's largest and most active animal education non-profit group
​Author, The Queen Teachings for Women with Ava (c) --the definitive online course on the Queen Archetype in Woman
​Originator: The Four Powers of Woman (c) (taught in Sunday Services for women)
​Activist for Tibetan rights (walked from San Diego to Los Angeles with monks and nuns educating the public about Tibetan culture oppression by the Chinese government); human rights (host of "Visionaries" Radio Show, KUCI, five years); animal rights (arrested over twenty times in civil disobedience, leading antivivisection and other animal rights protests); women's rights (founding and holding the only feminist center of its kind in the world, 2003 to present)
​Awardee, Person of the Year, OC Weekly
​Graduate, Women's Thealogy (not a misspelling), Reformed Congregation of the Goddess, Inc. Women's Mysteries of the Ancient and Future Sisterhood, Vajra Ma, www.GreatGoddess.orgEnneagram Certification, 2016
Speaker to civic, spiritual, religious and human potential groups
Visit www.starknowledge.org for more info about this event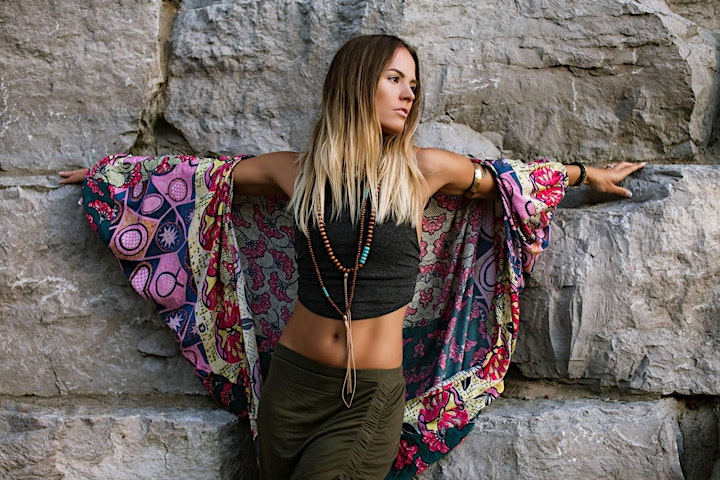 Elizabeth April
Elizabeth April is a cosmic intuitive channeller who has the ability to go into other realms and dimensions in order to gain access to information through vibration and visuals. By having the ability to explore past lives, Elizabeth works with individuals who want to comprehend their past, present and future. Elizabeth April is fascinated with anything within the topics of Spiritual Awakening, Cosmic Disclosure and Quantum Physics.
Whether you are sitting in her audience, watching her YouTube channel, or getting an individual reading, the insights channelled through her will leave you feeling in tune with the limitless possibilities existing in the universe!
For More information, visit: www.StarKnowledge.org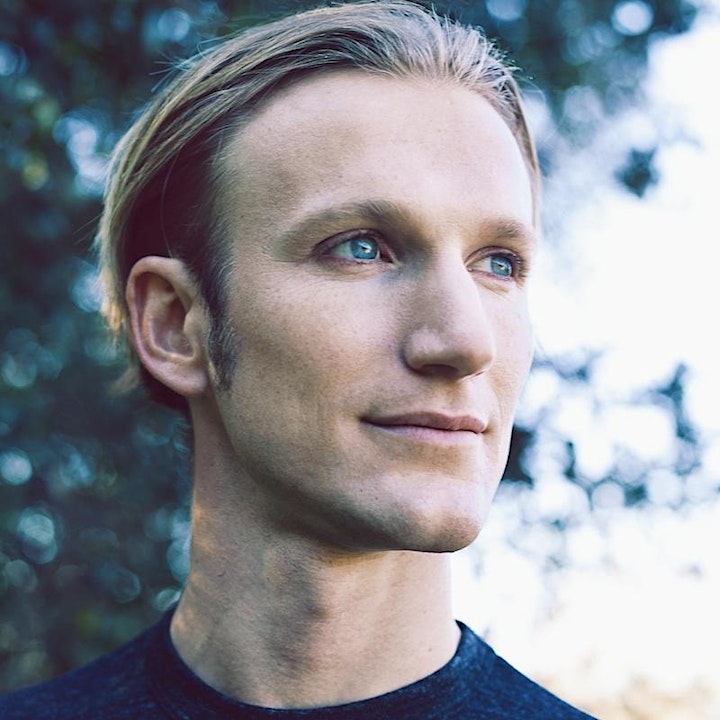 Adam Apollo
Adam Apollo has offered insights on global transitions, physics, technology, human spirituality and the future as a "Next Generation Leadership" ambassador at the White House, in multiple NEXUS and other summits at the United Nations, and at conferences and festivals around the world. He is a cofounder of the UNIFY movement and two education and technology based companies: Access Granted and Superluminal Systems. He is an active faculty member, author, and the lead systems architect for several international online academies. These include the Resonance Academy for Unified Physics, the Guardian Alliance Academy for self-mastery, and the Visionary Arts Academy. He currently has over 40,000 active students of all ages from around the world across these schools.
After having a vision of the Universe as a fractal hologram at the age of 15, he extensively studied a wide variety of branches in theoretical astrophysics, completing major research papers on the potential interface between consciousness and the physics of space-time by the time he graduated High School. Author of many papers and online courses, he wrote and produced the college level physics education modules in the Resonance Academy's Delegate Program, a post-graduate level Quantum Geometry course, a series of self-mastery courses in the Guardian Alliance, and many others. He has been featured on GAIA TV, Coast to Coast AM, The Cosmic Giggle Film, Fade to Black with Jimmy Church, Thriive TV, Optimystic Podcast, Lucid Planet Radio, and more.
After organizing the first of two Prayer Runs for World Peace with indigenous elders and youth, and holding ceremony with the White Buffalo Peace Pipe, Adam Apollo had a direct physical contact experience with an Extraterrestrial Ambassador in the middle of the northern Nevada desert. He was then introduced to 73 Ambassadors of different species in a Galactic Council dedicated to peace and the enlightenment of all beings through Astral bilocation. Since then he has had countless contact experiences through calling and connecting with hundreds of Starship crews, and through these experiences, memories of other lifetimes, and transpersonal psychological studies of over 100 other contactees, has developed a comprehensive knowledge and history of many species who have interacted with humanity over many millennia.
Currently, he is building distributed social learning systems, developing new cryptography approaches, writing new Unified Physics, and crafting the "Last Social Network." Adam Apollo is dedicated to achieving a sustainable and thriving interplanetary culture
Please visit www.StarKnowledge.org for more information about this event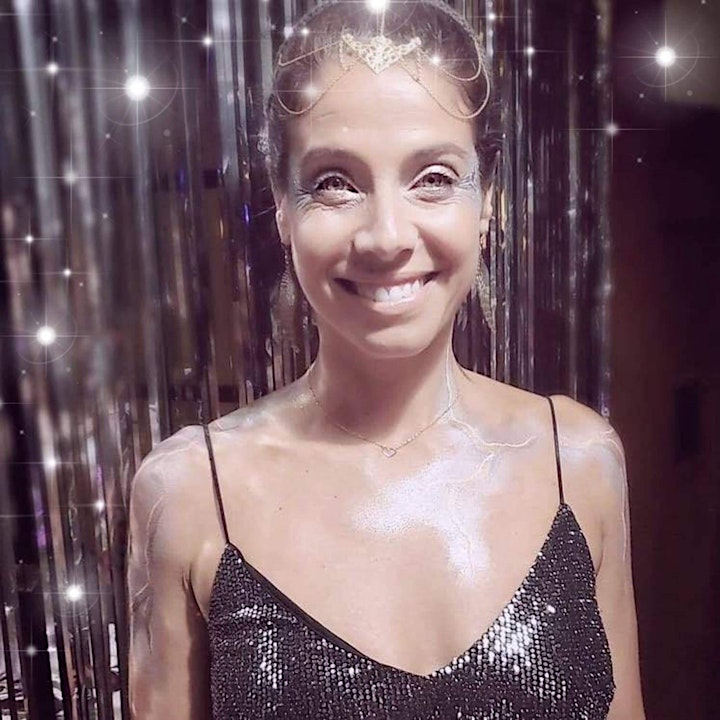 BLISS PREMA
Bliss Prema is a visionary innovator and steward of our rapidly awakening consciousness working globally with transformation and expansion. She is the creator of the revolutionary Conscious Evolver™ Healing System, Conscious Evolver™ Coaching System, Initiate Circle Acceleration Program and author of the forthcoming memoir I Am Bliss - Memoir Of A Messenger. Her diligent service includes the amplification and evolution of the old human into a new cosmic species. As a spiritually attuned futurist, she consciously assists with raising the frequency of the collective with positive purpose, loving intention and accelerated awareness. Bliss acknowledges and honors the indomitable spark within everyone and teaches how to acknowledge and amplify our inherent Creator abilities. Motivated by love, she empowers others to gracefully shift into their truest self.
A messenger of unconditional love and a transmitter of truth, she uses her powerful life experiences as examples of what is possible and mentors others on how to consciously navigate their soul path to achieve ultimate fulfillment. Bliss is an energy activator and has the ability to channel Source energy, acting as a portal for others desiring to do the same. An international speaker at conferences and summits across Canada and the US, an initiator of personal power, and a coach of cosmic evolution, she is an avatar transformed into her higher self. As a result of her exceptional evolution and teachings her work has been featured in many interviews, newspapers, magazines, television & radio programs, including CBC Radio & Television, The Monday Magazine, The Vancouver Sun, Vancouver Observer, and The Georgia Straight.
For More information, visit: www.StarKnowledge.org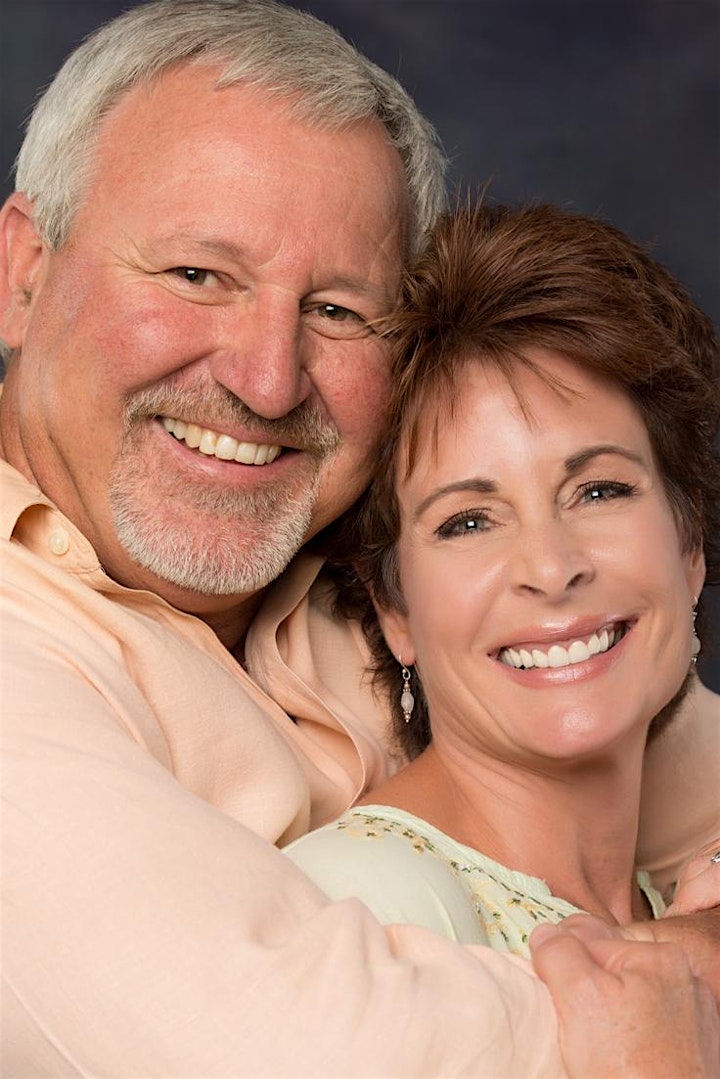 Kasey and Brad Wallis
Kasey and Brad Wallis are renowned speakers, global workshop leaders, and facilitators of consciousness and why we are here. Since Brad's near-death experience, they have been conduits for an advanced intelligence named Julius, a Higher Light Teaching Group, who offers messages of empowerment and enlightenment for humanity. For over 10 years, the Wallis' have been inviting people worldwide to embrace their true limitlessness.
Through their programs, retreats, online courses, and personal readings, they guide and support people in eliminating judgement, resistances and lack in their life. Kasey and Brad (and the energy known as Julius that comes through to teach and guide) assist people to heal themselves, offer online classes as well as their latest workshop, R-Factoring, using unique techniques that heal repeated, negative patterns for people on a neurological level.
Kasey and Brad recently created Xpnsion Network, to allow for further sharing of their gifts and collaborating with others to share personal stories and extraordinary experiences. Their shows are also seen on Binge Network, Amazon and Roku.
Kasey and Brad have been interviewed on over 400 media outlets. They have been featured guests on TV, such as CNN, Fox News, NBC, and ABC, as well as on radio, Telesummits, podcasts, and as key speakers at consciousness expos.
For More information, visit: www.StarKnowledge.org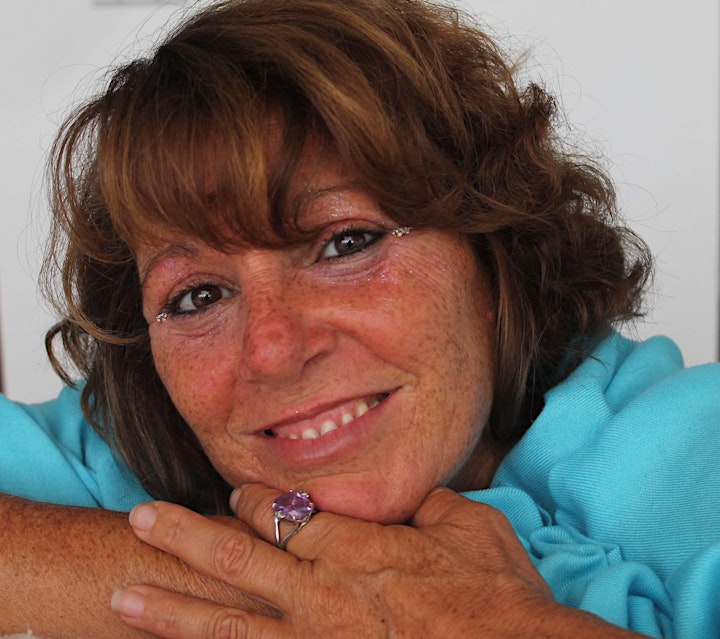 Lori Ann Spagna
Lori Ann Spagna is a Best Selling Author, Speaker, Spiritual Teacher, Ascension Guide, Multi- Dimensional Channel, Intuitive, Animal Communicator, Energy Healer, Lightworker, Visionary and Luminary who assists others to awaken to their alignment with the true Divine Source which exists within each and every being so that all beings can live their best life ever.
As a Spiritual Teacher, Visionary, Lightworker, Starseed, Intuitive and Healer who radically transformed her life after a series of near death experiences while living in Maui, Lori teaches about Ascension and acts as a guide to awakening Spiritually Minded Animal Lovers, Lightworkers, Starseeds and Way-show-ers.
For over 20 years, Lori has transformed the lives of thousands of humans and animals via her Channeled Ascension Guidance, Intuition, Sacred Energy Healing and Animal Communication and Telepathy. She provides Ascension Training and Support, Sacred Energy Healing Transmissions, Dormant DNA Activations and Sacred Key Code Activations for humans and animals.
For more information and 4 FREE mp3 classes entitled, 'Are YOU a Lightworker and What Is a Starseed?", 'Developing Your Intuitive Gifts', 'Learn Animal Communication & Telepathy' and 'Awaken Your Dormant DNA', PLUS a FREE Juicy Living ebook.
For More information, visit: www.StarKnowledge.org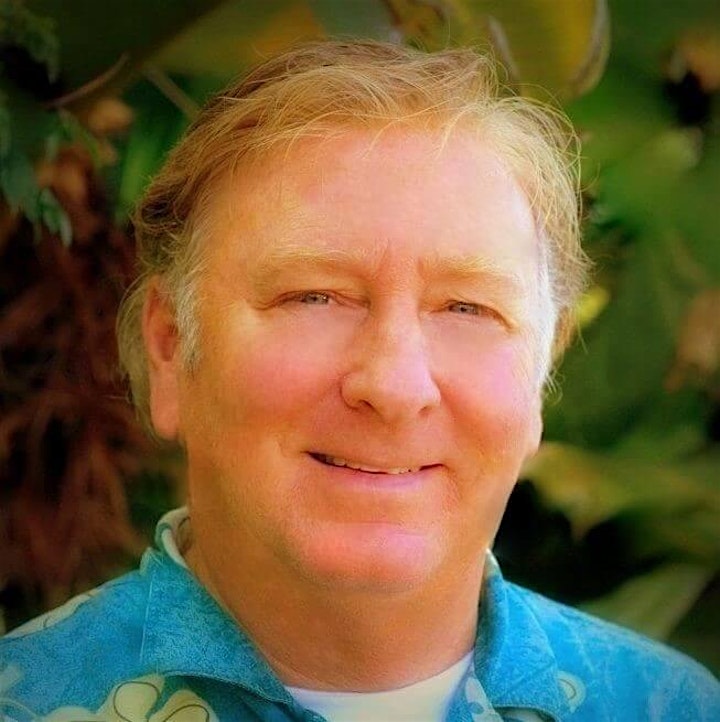 Eric Rankin
Eric Rankin is credited with discovering a significant and previously unknown connection between geometry and harmonics, where geometric forms provide the information needed to build a numerically perfect major chord, the most melodic form of music. Eric's research seems to prove that, if Plato's description of God as the "Great Geometer" was correct, then the entire universe is acting as a symphony working in literal harmony with itself. What's more, Eric's findings take us back to the moment when a certain math system (providing the basis for algebra, time and Earth measurements, geometry and calculus) and the worlds' first written language were born.
His lectures introduce us to a monumental moment in human history—one that, though it challenges logic, also happens to involve a helping nudge from extraterrestrial visitors. You may not realize it, but if we are to believe any of what our first ancestors wrote as non-mythological fact, we are currently living in a matrix put in motion over six thousand years ago by a technologically-advanced race of "sky-people." Eric's research has been called the closest thing yet to smoking-gun proof that humanity has indeed been contacted by extraterrestrials in the past. Many researchers have touched on certain individual aspects of this, but so far no one has put more clues together to support this "Ancient Alien" theory.
Eric's Sonic Geometry videos have been viewed millions of times and translated into numerous languages, while his research and findings have been featured on Gaia TV, radio and podcast interviews, and conventions such as Contact in the Desert and Star Knowledge. He is a regularly featured speaker at the world-famous Integratron in California's Mojave Desert and sits on research panels with some of today's most renown physicists and mathematicians.
For More information, visit: www.StarKnowledge.org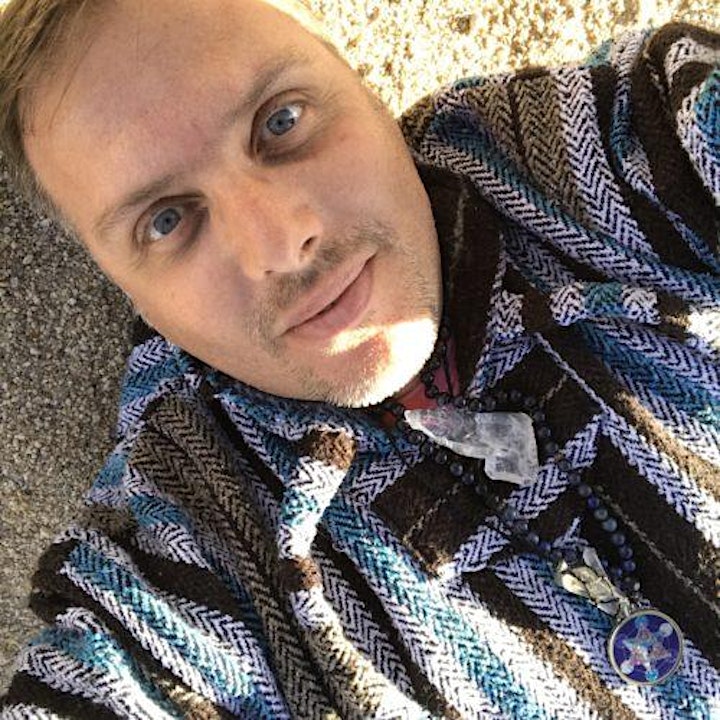 Adrian Vallera
Adrian Vallera, an avid UFO researcher, truth seeker and spiritual, healer has been practicing the healing arts before he actually begun schooling in his early 20s for massage, aromatherapy, reflexology, acupressure, cranial sacral, ear candling, and many other modalities. In the early 90s Adrian began channeling through Meditation other modalities such as energy and light work as well as crystal healing and activating planetary earth grinds.
After a successful career in the music industry, Adrian received a transmission to start the DisclosureFest Foundation, a community and initiative based nonprofit platform whose sole purpose is to bring communities together by raising our vibrational frequency and consciousness. This would be done by hosting some of the biggest Mass Meditation events "The Mass Meditation Initiative" and transformational disclosure festivals in the world, as well as being of service to mother earth and those in need.
Adrian is launching the StarSeed Initiative, a children's initiative geared towards visiting schools and youth community centers to bring yoga, meditation, sound healing, sustainability, composting and plant-based workshops, higher consciousness education and spirituality conscious activities. We are also starting The DisclosureFest Summer camp where our community children and parents can come and experience an uplifting, fun, well rounded conscious experience.
For More information, visit: www.StarKnowledge.org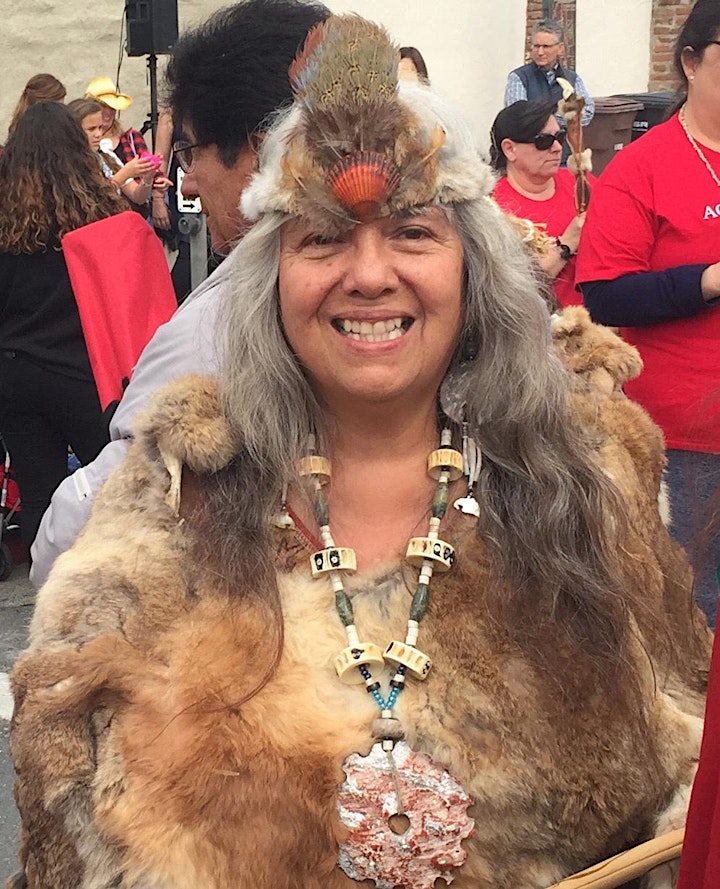 Adelia Sandoval - Opening Ceremonies
Adelia Sandoval is the Spiritual Leader and Cultural Director for the Juaneño Band of Mission Indians/the Acjachemen Nation, the Indigenous People of Orange County, California. Adelia shares her Acjachemen culture through art, writing, storytelling and singing. She is a Ceremonial Leader, Song Keeper, Wisdom Holder, Tribal Teacher, and Healer.
She is an ordained minister. Her Ministry is called Song of the Earth, a Native American healing service held in outdoor sanctuaries. Sandoval has been a Trustee on the Global Council of the United Religions Initiative, a global interfaith organization that promotes peace, justice and healing for the Earth and all living beings. She is a member of Women of Spirit and Faith and contributed to the book "Women, Spirituality and Transformative Leadership, Where Grace Meets Power". She is an advisor to various Interfaith and environmental groups in Orange County.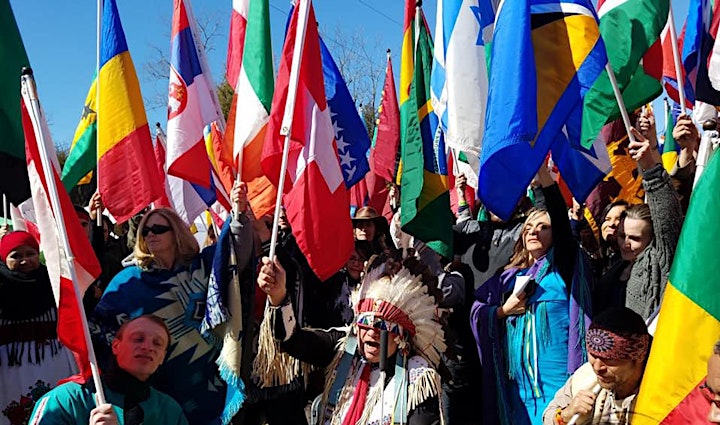 SUNDAY, APRIL 5, 2020
11:11 AM
WORLD PEACE FLAG CEREMONY - ON THE DANA POINT MARINA
The World Peace Flag Ceremony is a global celebration of the oneness of life and the human family. With united hearts and minds, participants of the Ceremony are invited to invoke prayers for peace to prevail in the countries and regions of the world. It is a moving ceremonial ritual rising above national boundaries, religion and ideologies giving expression to the universal wish for peace and harmony which lies at the core of every human heart.
The World Peace Flag Ceremony was first organized in Japan by Masami Saionji in 1983. In 1986, The First International World Peace Flag Ceremony was organized in the city of Los Angeles introducing this moving Ceremony to an international audience for the first time outside Japan. Since then this Ceremony has been organized on every continent and in every major city throughout the world.
The intention of the Flag Ceremony is to commune as one in the spirit of the Universal Message, May Peace Prevail On Earth and to send your energetic words, thoughts and intentions for peace to prevail on Earth.
Since its inception in 1983, The World Peace Prayer and Flag Ceremony has been presented on every continent and in every major city throughout the world.
THIS IS A FREE EVENT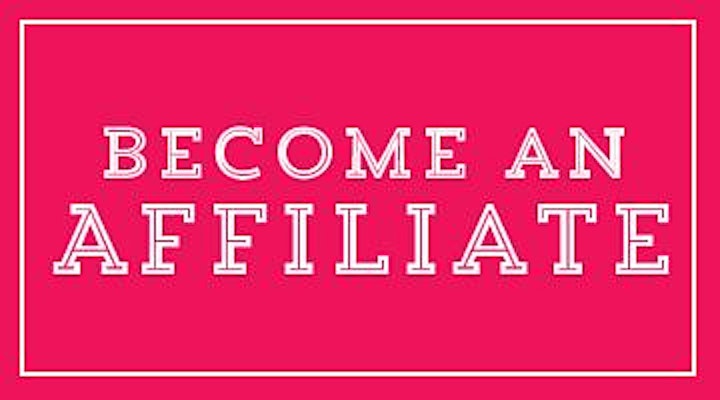 If you would like to become an Affiliate, be a Volunteer, be a Blog Writer, be a Speaker or a Vendor, please contact us here:
https://www.starknowledge.org/get-involved