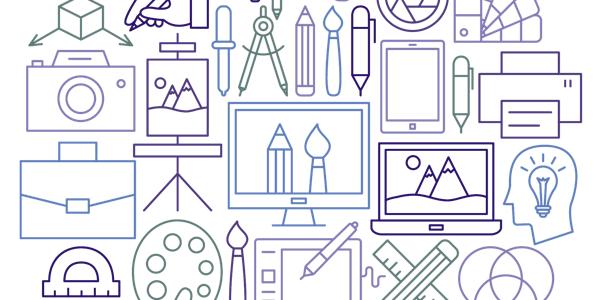 Multiple dates
3x3 Illustration Portfolio Review 2023
We conduct monthly portfolio reviews for illustrators online.
By 3x3, The Magazine of Contemporary Illustration
Date and time
Starts on Thursday, July 28, 2022 · 11am PDT
Refund Policy
Refunds up to 1 day before event
About this event
Portfolio & Website Reviews From an Art Director's Perspective
Our online portfolio reviews are open to all illustrators at all levels including those who are about to graduate, recent graduates or those who are looking to change their career path.
Portfolio reviews will be conducted by the founder, editor and design director of 3x3 Magazine, Charles Hively.
When you look at the reviews we've received from over 700 portfolio reviews worldwide you can see the results.
Illustrators are given an honest evaluation of their work; no sugar-coating, just straight-forward critiques that point out both the strengths and weaknesses of the work. Each online review includes a 30-minute discussion of selected pieces from the artist's portfolio, followed with a written evaluation of their website with some specific advice on next steps. Our founder and design director Charles Hively conducts each portfolio review. Charles has a long history of commissioning illustration as an art director and creative director. And also happens to be a former illustrator and educator.
Recent Attendees' Comments
We completed a survey of recent attendees, below are a few of their verbatim comments:
"Had a really inspired conversation and everything was great and professional."
"My review was enlightening–I feel that I received answers to many questions I had personally about Illustration, both technically and conceptually."
"Yeah, it's difficult to grade my satisfaction since it tore apart my way of thinking and gave me a new perspective which at the moment is a painful process to go through. I'd call it a painful gestation. I did go into the review wanting to shake up my way of doing things and see what my weaknesses were. It's just painful to come face to face with them. That said. I am completely glad I had it. I'm no masochist, but sometimes it's necessary to have upheaval for growth."
"I was more than pleased with my portfolio review with Mr. Hively. He was thorough in his review and his comments made sense and were extremely constructive. I look forward to another review."
"Friendly, relaxed and honest. Strengths were highlighted and weaknesses analyzed in a helpful way. Felt like I left with a sense of what to tackle and which path to take."
"In the short time I spent with Charles he helped me map out my career path; gave me suggestions on how to improve my portfolio and a list of books and periodicals I should check out to learn more about the industry. His insight into the illustration world is invaluable and I greatly benefited from his advice."