Description
We would like to welcome you to Pitchforce's joint event with 3SLP Startupbootcamp Scale SF, featuring the entire cohort of the scaling program as well as notable attendees from the Valley ecosystem. The event is open to Venture Capital Investors, Angel Investors, Corporate Representatives or the Media. Come out for an evening of networking, foods and drinks and an opportunity to get to hear the teams' pitches.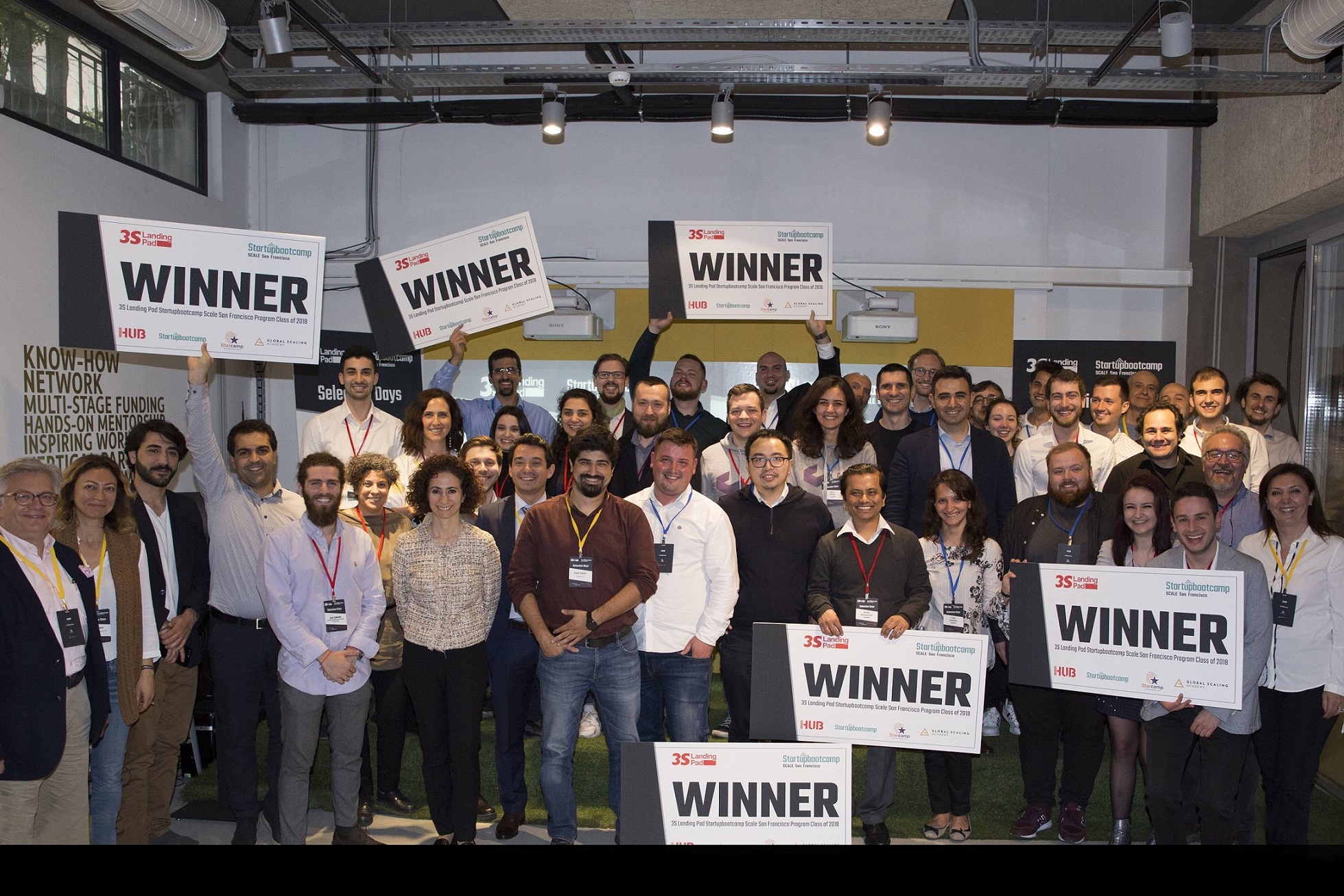 WHO
PeopleConnect is a 19-year-old high tech startup recruiting firm. Producing the event is Max Shapiro, CEO of PeopleConnect, who has been hosting monthly pitch events for the past 8 years. PeopleConnect is the most unique recruiting firm in the world, featuring their Employees Without Paychecks model whereby the company places individuals at early stage tech companies who are willing to work for options only for the first three months of their employment.
3SLP Startupbootcamp Scale San Francisco is a 6 month intensive go-to market scaling program located in Palo Alto, launched in San Francisco by StartersHub, Startupbootcamp, and Starcamp. The program has been working with 12 post revenue startups from 7 countries to promote corporate partnerships and sales since May 2018, providing them access to the US market and assisting them to become global market players.
3SLP Cohort
Smart Mimic, a warning and detection system which is used in more than 50 areas with a smartphone application and small chips placed on objects such as bags, doors or bicycles.
Cabture, provides for last-minute transportation needs of urban travelers via an IoT platform.
Wisboo, an all-in-one solution that makes it easy and affordable for companies, education businesses, and independent experts to create, promote and sell online courses on their self-branded online schools.
Optiyol, is a next-generation approach to last-mile transportation optimization that integrates driver preferences, business strategies, a variability of demand profiles and traffic patterns to create both efficient and practical route plans in an autonomous fashion through its unique algorithms and learning mechanism from the field data.
Publicfast, a fully automated marketing and advertising platform offering brands the opportunities to create campaigns with the right influencers across all social media to get the best return through machine learning and unique algorithms.
Teleporter, Teleporter is an interactive and social video game watching platform that brings gamers together in virtual reality to watch & interact video game streams and socialize with all gamers around the world.
Sensfix, is an Asset Management As-A-Service Platform on Blockchain which enables machines to automatically schedule and manage their repair and maintenance by themselves while holding automated decision-making transparent among all stakeholders on the blockchain.
Kuan Intelligence, a Cross-border Payment solution powered by blockchain technology for E-commerce merchants sending and receiving overseas payments.
Codela, a Saas platform that helps software developers prepare for tech interviews and companies spot right developers by assessing their programming skills with online coding challenges.
KOMPAS, a new generation city-exploration app and B2B proximity platform analyzing consumer habits from clustered data using machine learning and artificial intelligence that offers personalized advertisement and services to the right target group.
Buck.ai, AI software offering maximum efficiency in robotic process management making use of deep learning methods and readily trained robotic agents.
Verismart, an Identity Blockchain based trust network for Know Your Customer - KYC and compliance process automation for banks, telecom companies and other digital platforms.
Agenda
5:00 Registration Open & Welcome
5:15 Networking and Introductions **Accompanied by Appetisers & Refreshments 6:15 Pitching Sessions from the Entirety of the Cohort Startups
7:00 Networking Cocktail **Continued Appetisers & Refreshments
8:00 Closing Ceremony and Farewells
Attendees
The event is open to Venture Capital Investors, Angel Investors, Corporate Representatives or the Media. Come out for an evening of networking, foods and drinks and an opportunity to get to hear the teams' pitches.