3S Artspace presents: Sound Body

Sunday, September 30, 2018 from 1:00 PM to 5:30 PM (EDT)
Event Details

3S Artspace presents:
Sound Body
Sunday, September 30 
Session A: 1pm - 2:30pm
Session B: 4pm - 5:30pm
All ages 
$27 Member single session / $30 single session

Deepen your experience. Buy a pass:
$100 Members 4-session pass / $110 4-session pass 
CLICK HERE TO PURCHASE A 4-SESSION PASS
Music, Meditation, Yoga, Art

3S Artspace presents Sound Body: a site-specific mindfulness workshop in the Gallery @ 3S Artspace.
Calling all lovers of music (particularly lovers of improv), practitioners of yoga, meditation, mindfulness, and curious community members in need of a fall retreat. Sound Body is a chance for audiences and participants to retreat into a space where everyone is nurtured and cared for, and invited to share that experience with everyone in their community when they leave, to take that experience and build on it, in their own way, which coincidently is how the jazz tradition has always worked.

This Sunday series created by 3S Artspace and Circulus Arts  features improvisational jazz music led by Jonny Peiffer, and includes meditation and movement by local practitioners. We will be working toward commissioning twelve new pieces of music for the Fall sessions.

----
MEDITATION, YOGA, & MOVEMENT PRACTITIONERS:
Karly Nihal - Sound Embodiment Meditation, Kundalini Yoga

Shelly Grande - Mindful Movement & Chanting (YogaSmith, Bending Bodhi, 3 Bridges Yoga)

Karyn Tower- Yoga Nidra (YogaSmith)

Mike Cinilia - Pranayama, Yoga Asana, and Shamanic Journeying (3 Bridges Yoga)
AJ Govoni - Vinyasa Flow, Eye-Gazing Meditation, Mantra
MUSICIANS & COMPOSERS:
Eric Klaxton - reeds
Matt Langley - reeds 
Zach Lange - trumpet

Nihco Gallo - vibraphone
Jonny Peiffer - melodica

Rob Gerry - bass

Scott Kiefner - bass, electronics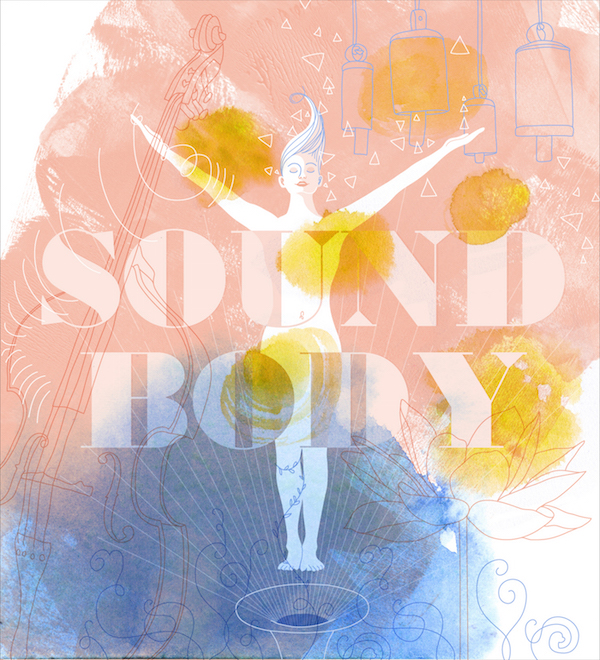 ----
What can you expect? 
Musicians will compose music designed for the unique sound properties of the Gallery at 3S Artspace while teachers across yoga, meditation and reiki disciplines lead participants in movement and mindfulness practice. Attendees are invited to participate to the degree they feel comfortable, merely as viewer, or to fully take on the meditation and movement guidance provided.
Bringing a yoga mats is encouraged. Casual, comfortable attire recommended. There will be two practitioners and four musicians present on each Sunday. No two Sound Body Sundays will be the same lineup-- each date will be a fresh, invigorating experience!
Sound Body is limited to 40 participants per session. 
----
How Sound Body came to be:
This collaboration was conceived when musician Jonny Peiffer heard bandmate Zach Lange warm up his trumpet in the Gallery at 3S. The generous resonance of the space came alive and created a unique combination of sounds that seemed to grow, not dissipate. Peiffer immediately imagined a concert of music composed for and performed in the Gallery at 3S Artspace with its unique sound landscape. He approached Beth Falconer, Executive Director, who was thrilled to help develop and support this program. 3S is committed to cross-cultivating arts experiences by bringing performance into the gallery, and visual art to the whole facility. 


Organizer
3S Artspace, a 501c3 non-profit, is dedicated to presenting and supporting contemporary artists and their work in order to stimulate the artistic community and creatively engage and educate the public at large, while establishing a vital and accessible regional gathering space.