Location
3S Artspace
319 Vaughan Street
Portsmouth, NH 03801
Description


3S Artspace & Feminist Oasis Present:
National Girlfriends Networking Day
Monday, June 4
11:30am-1:30pm
$5 Members / $7 GA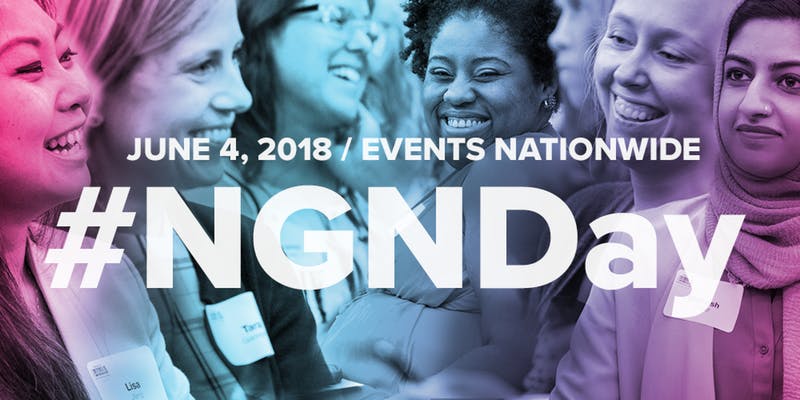 We'll be bringing back the very popular speed-networking format from our "Local Womxn 250 x 3" event in April. When you arrive, you'll receive a brightly-colored piece of paper with three values-centric networking questions/conversation prompts. At the end of each 10–15-minute round, you'll switch with someone with a different color piece of paper (which contains different questions/conversation prompts) and find a new person or group to engage with. This is a fun way to meet new people and avoid the usual "what do you do?" questions (boring!). It has also proven to be a great way to make sure that you meet different people than those you may know already.
Agenda
11:30am – 12pm

: Speed networking

12:00-1:00pm

: Livestream of #NGNDay panel of nationally-renowned, diverse women leaders

1 – 1:30pm

— More speed networking
This is a two-our lunchtime event. Based on pre-registration numbers, we will be providing a variety of lunch options from The Works, including wraps and salad. We will work to ensure that we have gluten-free and vegetarian options. You are welcome to bring your own lunch if you have very specific dietary needs/preferences.
If you can only attend one hour on your lunch break, we encourage you to pick an hour that includes one of our speed networking sessions for maximum IRL networking benefit!
About #NGNDay
National Girlfriends Networking Day is a nationwide celebration of the power of building connections.
Join thousands of women around the country by attending interactive, networking events. We'll feature a panel of renowned, diverse women leaders discussing how to plan your career path, and then taking questions via social media from nationwide participants. Live event will take place in New York City and will be moderated by Amy Siskind, President of The New Agenda and author of The Weekly List.
Meet the Panelists
Ashley Black, Senior Writer and Correspondent, Full Frontal with Samantha Bee
Rose Marcario, President and CEO, Patagonia
Dr. Jeannette M. Perez-Rossello, Associate Professor, Harvard Medical School
Amy Siskind, Author, The Weekly List; President, The New Agenda; NGN Day Moderator