3rd Tuesday Lunch N Learn - February - The Arts & Small Businesses – Hand-i...
Description
Speaker: Susana Weymouth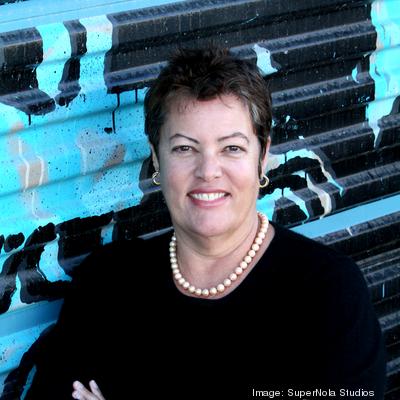 The Arts & Small Businesses – Hand-in-hand building a thriving community
Speaker: Susana Weymouth

Susana Weymouth is the Executive Director, Tampa Bay Businesses for Culture & the Arts. She has long been involved with international education, culture and the arts. Prior to TBBCA, Susana held positions as Florida International University's Coordinator for International Programs, and founding Executive Director of FIU's Dean of Undergraduate Education Leadership Advisory Board. Before relocating to Tampa, Susana was the Development Director of the Film Society of Miami -Miami International Film Festival. Susana has lived and worked extensively overseas, including as Development Consultant for the post-graduate National Film and Television School, London, England. Susana began her career with the Government Research Corporation (publishers of The National Journal), and the U.S. Department of State, Foreign Service Institute.
Susana is on the Tampa Downtown Partnership's Culture & Arts committee, and TBBCA is a Community Supporting Partner of TDP Fourth Friday's. Susana is a supporter of the University of South Florida Institute for Research in Art's Director's Circle and serves on the USF-IRA Community Advisory Council. She is an inaugural member of the Tampa Collects group of the Tampa Museum of Art, and a supporting member/donor of The Tampa Museum of Art, The Dali Museum, The Museum of Fine Arts St. Pete, The Florida Museum of Photographic Arts, The Dr. Carter G. Woodson African American Museum, Museum of Modern Art (NYC), The Whitney (NYC), The Warehouse Arts District, Tampa Theatre, Jobsite Theater, Stageworks Theatre, St. Petersburg City Theatre, and other arts and cultural organizations. She has also served as a grant review panelist at city (Tampa), county (Pinellas) and state (Florida) levels. She was a Board Director of the France Florida Foundation for the Arts. Susana is multilingual and multicultural, born in Havana, Cuba, raised in Washington, D.C., and a graduate of Georgetown University.
Title: The Arts & Small Businesses – Hand-in-hand building a thriving community
What You Will Learn:
1. Americans for the Arts national Arts & Economic Prosperity Report V (AEP5) analyzed the economic impact of nonprofit arts and culture organizations and their audiences. One of the key findings in the report was that the arts provide significant positive returns to the economy, generate government revenue, and are an industry that supports jobs and sustains local businesses.
2. Artists are small business owners, too! They employ people who work in their studios and help them craft their commissions. Artists recycle a much larger share of their revenue back into the local economy. They depend on and do business with scores of other small businesses who supply them with services and materials.
3. Small businesses contribute to the growth and stability of a community. Arts and culture contribute to the formation and perceptions of local character – and can help small businesses preserve their distinctive character that can lead to economic advantages and enrich the whole community.
4. The arts are also an important cornerstone of our tourism industry, impacting many small businesses.
5. Small businesses need to be part of the paradigm shift toward understanding that artists and arts groups are essentially entrepreneurs who fuel local economic innovation and creative thinking, and build social capital.
Where: Tempus Project - 4636 North Florida Avenue
Lunch Sponsored By
Shumaker, Loop & Kendrick, LLP