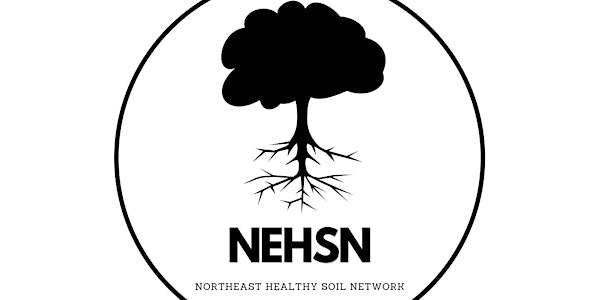 3rd Symposium of the Northeast Healthy Soil Network
A consortium of research and farmer advocacy institutions have come together to host the next Symposium on healthy soils in the Northeast.
By Northeast Healthy Soil Network
Date and time
March 16 · 9am - March 17 · 6pm EDT
Location
The Browne Center 340 Dame Road Durham, NH 03824
About this event
***FIRST DAY IS COMPLETELY ONLINE, WE WILL SEND OUT A ZOOM LINK PRIOR TO THE CONFERENCE VIA EMAIL***
** If you are a farmer, please checkout using the Farmer's Reserve Ticket Option only **
This conference is focused on the current debates about climate smart commodities, regenerative agriculture, and carbon sequestration that are shaping our farming system in the Northeast.
The key objectives of the 2023 Symposium are to:
1) Rejuvenate and reignite the network in the post-pandemic period,
2) Realign regional policy goals in light of the 2023 Farm Bill, the Inflation Reduction Plan funding, and the Climate Smart Commodities Grants,
3) Launch a plan to solidify the network with biannual meetings in conjunction with our growing partnerships with universities, NGOs, and government stakeholders.
2023 Conference Plan:
Carbon sequestration is moving into the forefront of farm-based mitigation potential. Investors across the board are seeking ways to support the decarbonization of our food systems from seed to plate. It has been demonstrated that regenerative agricultural and agroforestry processes have the potential to build healthy soils. Yet, carbon markets typically required large tracts of land, an asset that the Northeast does not possess. Thus, the 2023 conference examines the alternative ways in which Northeast farmers and local food system advocates are developing a 'beyond carbon' approach to mitigate climate change and build more resilient agro-ecosystems. Participants will engage with the current and ongoing changes to our region's food production and consumption and discuss policy ideas that could support the development of healthier ecosystems and more resilient agriculture in 2023 and beyond. Together, we will explore questions about the future of farm viability, sustainable agricultural management, and the transition toward a carbon-neutral agri-food system.
This is a hybrid conference with one full-day online (Zoom - EST timezone) on Thursday March 16th, and one full-day in-person (recorded and livestreamed via zoom but no synchronous online participation) on Friday March 17th. The on-site part of the conference will be held at the University of New Hampshire in Durham, hosted in partnership with Food Solutions New England https://foodsolutionsne.org/. The 2023 Symposium builds upon the lessons learned, policies achieved, and works published through NEHSN thought leadership over the past three years.
Conference Agenda:
In-person Location (Friday March 17th) - zoom webinar link will be distributed as well:
The Browne Center for Innovative Learning at the University of New Hampshire
340 Dame Road
Durham, NH 03824
Schedule:
Thursday, March 16th : Completely online
Friday, March 17th : In-person at The Browne Center, also viewable via Zoom webinar
Thursday, March 16th: Funding the Transition Towards more Regenerative Practices
Welcome Address - 9:00 - 9:15 EST
Panel 1: Lessons Learned at the International Level: The 4per1000 Initiative - 9:15-10:45 EST
Break - 10:45 - 11:00 EST
Panel 2: Investment in Regenerative Agriculture in the Northeast - 11:00 - 12:30 EST
Workshops - TBA
Friday, March 17th: Promising Regenerative Practices in the Northeast
At the Browne Center, University of New Hampshire, at Durham.
Welcome Address - 9:00 - 9:15 EST
Panel 3: Towards a Unified Northeast Agroecosystem - 9:15-10:45 EST
Break - 10:45 - 11:00 EST
Panel 4: Soil Health and Equity - 11:00 - 12:30 EST
Lunch - TBA
Workshops - TBA