3rd Rencontres: Fanon, Decoloniality, & the Spirit of Bandung
Location
Rutgers University
Rutgers Academic Building - Room 2400 (East Wing)
15 Seminary Place
New Brunswick, NJ 08901
Description
For more information and a schedule of events, visit our webpage: https://3rdfanonrencontres.wordpress.com
The Frantz Fanon Foundation is thrilled to announce its 3rd Rencontres and its theme: "Fanon, Decoloniality, and the Spirit of Bandung." The Rutgers Advanced Institute for Critical Caribbean Studies is proud to host the event, which will take place at Rutgers University, New Brunswick on Nov. 17-18, 2018.
For the last ten years, the Frantz Fanon Foundation has explored the connection between Fanon's work and the unfinished project of decolonization in dialogue with a large number of scholars and activists across the global north and south. The Bandung Conference of 1955 has been an important reference in the Foundation's path, and the Spirit of Bandung has remained a profound and compelling inspiration. Rutgers Advanced Institute of Critical Caribbean Studies, and, particularly, its Decoloniality Cluster, is proud to lead the organizational efforts at Rutgers University, New Brunswick to host this international encounter.
The Rencontres will focus on the following areas: decolonizing critical theory, international relations, and "civic engagement", the role of visual art and music in decolonization, decolonizing the university, and the relevance of health and medicine for decolonization struggles.
Please join us!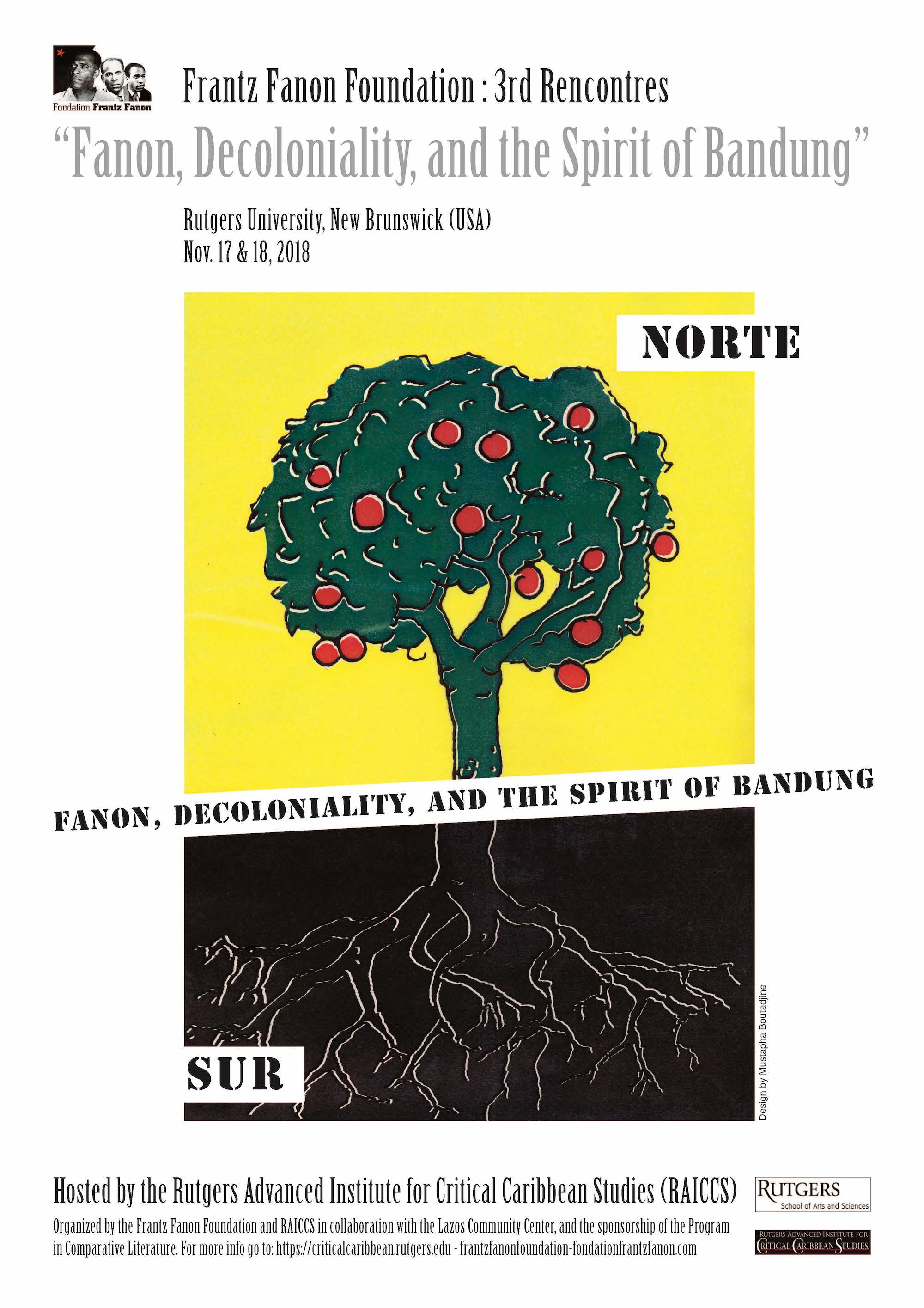 Organized by