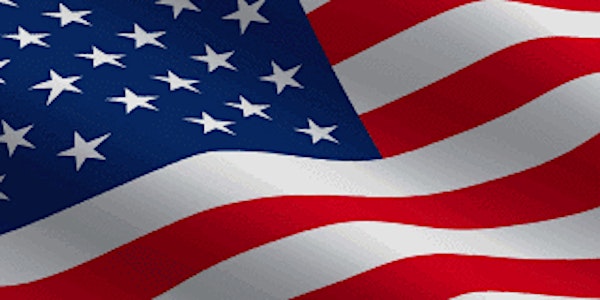 **3rd Quarter Threat Briefing/Cyber Security Tactics and Trends
When and where
Location
Exact location will be sent to cleared registrants. Orange, California, CA 92868
Description
3rd Quarter Threat Briefing/Cyber Security Tactics and Trends

Agenda:
8 am – 9 am: Registration and Networking

9 am: Welcoming remarks/Speakers
FBI Cyber Supervisory Special Agent – National & Regional Cyber Threat Briefing
Jason Weiss, Retired 22 year Cyber/Forensics FBI Special Agent/Current Cyber Security and Data Breach Notification Attorney– New California Consumer Privacy Law
Peter L. Higgins andClifford E. Vazquez - Learn 21 Best Practices to be Proactive with Insider Threat Programs in your Supply Chain andPublic/Private Sector partnerships
Bryan Hurd, Vice Pres- Stroz Friedberg – Cyber incident response

Panel Discussion/Q&As
12:00 pm Option #1: OC RCFL tour
12:00 pm Option #2: Special presentation byRoque Wicker, Co-Founder & CEO at Counter-Terrorism Watch, Incorporated –Operations security (OPSEC) tips

TARGET AUDIENCE: InfraGard Members, Public Safety (Law/Health/Fire), Terrorism Liaison Officers (TLO's), Infrastructure Liaison Officers (ILO's), Private Sector Security, Area Stakeholders, all Critical Infrastructure Sectors, Intelligence Analysts, Intelligence Officers and Private Investigators.
Any registration issues, please e-mail: info@infragardlosangeles.org

Non-InfraGard Member Registration: Please email rrieger@infragardlosangeles.org with the following information: your full name, employer, job title, and how you learned of this course.
Registration closes at noon, Friday October 04, 2019.
Registration requests made after the above date will not be considered. All guests must register on Eventbrite and be approved by InfraGard Los Angeles. Unregistered guests may not attend. InfraGard Los Angeles reserves the right to cancel any registration at any time or refuse entry of any attendee.



---