3rd Mexico Infrastructure Projects Forum - Monterrey

Wednesday, January 17, 2018 at 9:00 AM

-

Thursday, January 18, 2018 at 5:00 PM (CST)
Event Details

Energy, hydrocarbons, transportation & logistics in focus
PLEASE NOTE THE CAMINO REAL HOTEL IS SOLD OUT.  We have a second block available at the Quinta Real Hotel for US$180 a night.  You can contact Daniel Morin at the hotel directly: dmorin@quintareal.com
The 3rd Mexico Infrastructure Projects Forum (www.mexicoinfrastructure.com) is a two-day energy event that will take place in Monterrey, México on January 17 and 18, 2018. The event will focus on Mexico´s most crucial infrastructure and the evolving ENERGY MARKETPLACE. Clean energy, natural gas, hydrocarbons storage and transportation logistics are in focus. Register today and be a part of the discussion with industry leaders and high-level industry executives from the private and public sector, multi-lateral development banks, and project sponsors from Mexico, Texas and the United States. Companies in attendance will include engineering and construction firms, industrial groups, energy companies, transportation and logistics providers, investors and lenders to the Mexican market.
Some of the confirmed speakers include:
• David Madero, General Director, National Center of Gas Control – CENAGAS
• Gustavo Villa Carapia, Deputy Director of Grid Planning at CENACE
• Roberto Blanco, Vice President Energy, Grupo Alfa
• Charles W. Zahn, Chairman, Port of Corpus Christi
• Jorge Armando Gutiérrez Vera, CEO, Energía Eléctrica BAL
• Enrique Giménez Sainz de la Maza, General Director, Fisterra
• Javier Gutiérrez Becerril, Director of Operations, CFEnergia
• Darrel Thorson, Vice President Business Development, BP Energy
• David Rosales, Director of Natural Gas and Petrochemicals, Ministry of Energy - SENER
• Fernando Turner, Secretary of Economic Development, Nuevo Leon
• Rajan Vig, Mexico Country Manager, BioUrja Trading - Natural Gas, Fuels and Electricity
• Gerardo Rojas, Director of Energy, Ternium Mexico
• Angelica Ruiz, VP Director General Mexico, VESTAS
• Michael Moss, VP Business Development, Rangeland Energy
• Katya Somohano, CEO, CFE Calificados
• Guillermo Zúñiga, Commissioner, Energy Regulatory Commission – CRE
• Casiopea Ramirez, Head of Regulation, Gas Natural Fenosa
• Craig Peus, President & CEO, Pin Oak Corpus Christi, LLC
• Santiago Garcia, CEO, Santa Fe Gas
• Carlos Borunda, Director of Government Affairs, Transcanada
• Raúl Solís Wolfwitz, Managing Director, Nacional Financiera Investment Bank - NAFIN
• Rodrigo Bernal, Commercial Director, Fermaca
• Héctor Martinez, CEO, Next Energy
• Ocampo Varela, Grupo Energeticos - ENERGEX
• Paulo Pereira, Vice President, SparkCognition
• Gerardo Salazar Viezca, CEO, Banco Interacciones
• Nicolas Borda, Partner, HaynesBoone
• Jaime Saldaña Méndez, Director General , SEISA - Sistemas de Energía Internacional
• Sergio Forte, Deputy Director, Banco Nacional de Obras – BANOBRAS
• Linda Hernandez, Director of Chemicals and Petroleum Products, Kansas City Southern Mexico
• Patricio Gamboa, Energy Director, Deacero
• Betsabe Rocha Nieto, Undersecretary of Energy, Nuevo Leon
• Belcar Cuentas, Generation Development Director, Iberdrola
• Francisco Con Garza, Business Development Director, CEMEX Energía
• Alfredo Álvarez, Energy Segment Leader, EY
• Eduardo Barrera Montañés, Managing Director, Banco Sabadell - Energia & Infraestructura
• Miguel Ángel Alonso, Country Manager, Acciona
• Claudio Rodríguez-Galán, Partner International Energy Practice, Thompson & Knight, LLP
• Sergio De la Vega, CEO, Gulf Mexico
• José Gutiérrez Cruz, Managing Director, Ferropuerto Midstream K´eri
• Jacobo Mekler, Director de Nuevos Negocios, Comexhidro
• Sean McCory-Cador, International Lawyer & Advisory Board Member - Comisión Reguladora de Energía CRE
• José Francisco Soto, President, Bulkmatic de México
• Federico Carranza, Director of Operations, Cemex Energia
• Maria Mejia, Director of Business Development, Howard Energy Mexico
• James Fowler, Editor, ICIS Mexico Energy

and more
Mexico Is one of the most liberalized countries in terms of trade in the world and has opened its doors to foreign investment when it reformed its constitution to liberalize its energy/hydrocarbons sector in 2014.  Supply Chain efficiency and competitiveness advantages are driving forces for sustainable growth.  Accordingly, Mexico has prioritized transportation infrastructure and related distribution networks to facilitate a healthy manufacturing economy and continued prosperity of its industrial sector.

Recognized as the industrial hub of Mexico, Monterrey is an ideal location for the forum. With a favorable business climate, desirable location due to its close proximity to high-demand markets, its thriving industrial sector and highly skilled workforce, the city includes the headquarters of half of Mexico's leading corporations and boasts a strong trade relationship with Texas and the United States. Monterrey is well positioned for sustainable long term growth as foreign and domestic companies increase their foot print and establish a base for operation in the north of the country. 
This exclusive forum offers a unique mix of in-depth panel discussions on key business issues, project presentations, extraordinary networking opportunities and informal engagement dynamics that allow industry players and key decision makers to develop strategic relationships.  Forum participants are seated among project developers, C-level executives, public officials, and infrastructure leaders to explore immediate business opportunities for their companies, making the 3rd Mexico Infrastructure Projects Forum one of the infrastructure industry's can't miss business events in Mexico and Texas.  Attendees will gain extremely valuable industry insight, learn about existing and new projects, as well as develop strategic relationships necessary to increase their probabilities of success in the Mexican market.
Simultaneous translation will be provided.
VENUE:
The event will take place at the Camino Real Hotel Monterrey.  Space is limited.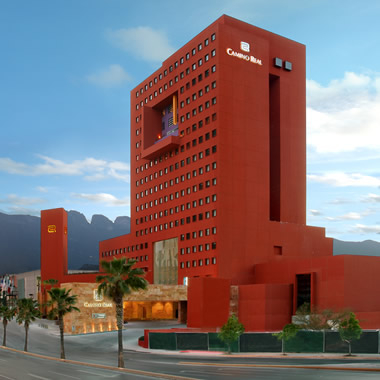 VIEW PHOTOS FROM PREVIOUS YEAR: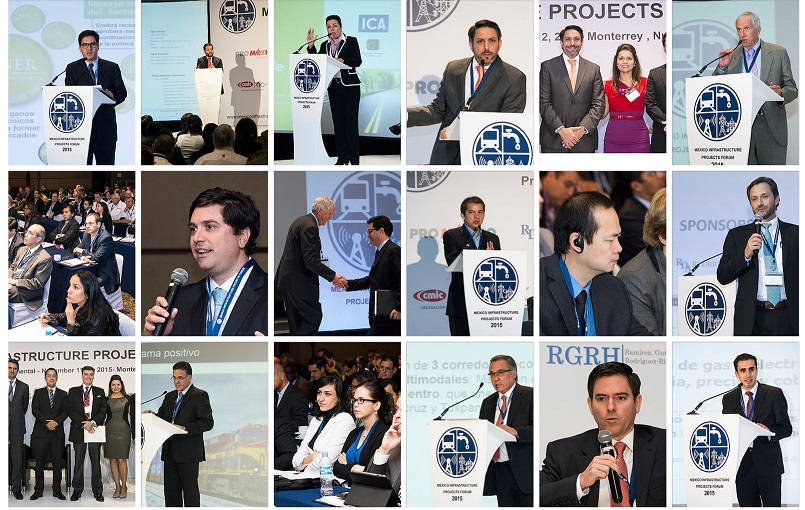 When & Where

Camino Real Hotel Monterrey
Avenida Diego Rivera 2492
San Pedro Garza García, NL 66260
Mexico

Wednesday, January 17, 2018 at 9:00 AM

-

Thursday, January 18, 2018 at 5:00 PM (CST)
Add to my calendar