Description
About Conference
Conference series welcomes you to attend the " 3rd International Conference on Nursing and Midwifery" which is going to be held on May 23-24, 2018 at New York, the USA which includes prompt keynote presentations, Oral talks, Poster presentations, and Exhibitions.
Why to attend???
The purpose of this conference is to enhance nurses' knowledge regarding advances in the care and treatment of individuals and populations with Nurses & Midwifery this is your best opportunity to reach the largest assemblage of participants from the Nursing community. Conduct presentations, distribute information, meet with current and potential scientists, make a splash with new ways of treatment & care, and receive name recognition at this 2-day event. World-renowned speakers, the most recent techniques, developments, and the newest updates in Nursing are hallmarks of this conference.
Target Audience:
Nurses/students, Nursing Researchers, Nursing Faculty, Medical Colleges, Nursing & Midwifery Associations and Societies, Business Entrepreneurs, Training Institutes, Software developing companies, Manufacturing Medical Devices Companies, Pharmaceutical Companies Nurses, physician assistants, advanced practice nurses, clinical research nurses, and social workers with a focus on Nursing and Midwifery
Scope & Important:
The scope of Nursing & Midwifery encompasses clinical practice, education, consultation, research, and administration. Nursing is focused on the care of individuals, families, groups, and communities at risk for or with a diagnosis of diseases. The Nursing Society maintains that nurses involved in patient care have the responsibility to develop and demonstrate knowledge and skills that display competence in the field. Nurses they play an integral role in the administration of antineoplastic agents and are responsible for safe drug handling; evaluation of laboratory data; calculation of drug dosages on the basis of body surface area; insertion of intravenous lines or accessing central venous devices; continuous and time intensive monitoring to address potential adverse reactions or drug interactions; and screening patients for inclusion in available research trials or protocols. In the Nursing & Midwifery arena, the nurses need to have an understanding of Nursing Care and Health Care. They are also responsible for extensive symptom management, patient education and the submission process for clinical trials or research protocols
Market Analysis
Title: 3rd International Conference on Nursing and Midwifery
Date & Venue: May 23-24, 2018 New York, USA
Theme: LEADING THE WAY: Nurses& Midwives for Safe Healthy and Peaceful World
Summary of Nursing Midwifery 2018:
Nursing Midwifery 2018 provides the perfect platform for all the participants which are an interactive and engaging 2-day event: unique in format, content, networking, and engagement. The main theme of Nursing Midwifery 2018 is " LEADING THE WAY: Nurses& Midwives for Safe Healthy and Peaceful World ". Since midwifery needs are essential for every woman in her lifetime during childbirth and also after, the midwifery associations are growing worldwide. Bearing a child and giving birth is considered as a boon for every woman, in this process a lot of changes takes place in her body where she has to be aware of to maintain her health. Midwives play a crucial role in educating the women how to put up her health and baby's health. They also help in making the delivery painless, stress less as far as possible. Midwives are the center of attraction in maternity health care.
Conference Series Organizes 1000+ Global Events Every Year across the USA, Europe & Asia with support from 1000 more scientific societies and Publishes 700+ Open access journals which contain over 100000 eminent personalities, reputed scientists as editorial board and organizing committee members.
We look forward to an exciting scientific event in the beautiful city of New York, New York State, USA.
Target audience: Doctors, Nurses, Nurse Practitioners, Physicians, Physician Assistants, Nurse Midwives, Community Health Workers, Nursing Clinical Director, Midwife Nurse Educator, Nurse Researcher, Nurse Manager, Nurse Practitioner, Registered Nurse, Community Nursing, Military Nursing, Forensic Nursing, Cancer Nursing and all Nurses
Why to Attend:
Opportunity to attend the presentations delivered by Eminent Scientists from all over the world.
Selected contributions will be published in Journal of Emergency Medicine for free of cost.
Best poster presentations and Young scientist awards.
Participation in sessions on specific topics on which the conference is expected to achieve progress.
Global networking: In transferring and exchanging Ideas.
A Unique Opportunity for Advertisers and Sponsors at this International event.
Scope and Importance of Nursing Midwifery:
Throughout the 21st century, the role of nurse has evolved significantly. Nurses work in a variety of settings, including the hospital, the classroom, the community health department, the business sector, home health care, and the laboratory. Although each role carries different responsibilities, the primary goal of a professional nurse remains the same: to be the client's advocate and provide optimal care on the basis of evidence obtained through research. The midwife is recognized as a responsible and accountable professional who works in partnership with women to give the necessary support, care and advice during pregnancy, labor and the postpartum period, to conduct births on the midwife's own responsibility and to provide care for the newborn and the infant. This care includes preventative measures, the promotion of normal birth, the detection of complications in mother and child, the accessing of medical care or other appropriate assistance and the carrying out of emergency measures. Midwives have an important role in health and wellness promotion and education for the woman, her family and the community. Midwifery practice involves informing and preparing the woman and her family for pregnancy, birth, breastfeeding, and parenthood and includes certain aspects of women's health, family planning and infant well-being. A midwife may practice in any setting including the home, community, hospitals, clinics or health units.
Why New York?
New York is a state in the Northeastern United States and is the 27th-most extensive, fourth-most populous and seventh-most densely populated U.S. state. New York is bordered by New Jersey and Pennsylvania to the south and Connecticut, Massachusetts, and Vermont to the east. The state has a maritime border in the Atlantic Ocean with Rhode Island, east of Long Island, as well as an international border with the Canadian provinces of Quebec to the north and Ontario to the west and north. The state of New York, with an estimated 19.8 million residents in 2015, is often referred to as New York State to distinguish it from New York City, the state's most populous city, and its economic hub.
Tourism is a vital industry for New York City, which has witnessed a growing combined volume of international and domestic tourists, receiving a sixth consecutive record of nearly 60 million visitors in 2015. Tourism had generated an all-time high US $61.3 billion in overall economic impact for New York City in 2014, pending 2015 statistics. Approximately 12 million visitors to New York City were from outside the United States, with the highest numbers from the United Kingdom, Canada, Brazil, and China. According to the website reuters.com, "New York City tourism climbed to record high in 2015 for the sixth year.
Over 600,000 students are enrolled in New York City's over 120 higher education institutions, the highest number of any city in the United States, including over half million in the City University of New York (CUNY) system alone in 2014. In 2005, three out of five Manhattan residents were college graduates, and one out of four had a postgraduate degree, forming one of the highest concentrations of highly educated people in any American city. New York City is home to such notable private universities as Barnard College, Columbia University, Cooper Union, Fordham University, New York University, New York Institute of Technology, Pace University, and Yeshiva University. The public CUNY system is one of the largest universities in the nation, comprising 24 institutions across all five boroughs: senior colleges, community colleges, and other graduate/professional schools. The public State University of New York (SUNY) system serves New York City, as well as the rest of the state.
The New York metropolitan area has the busiest airport system in the United States. It is also the most frequently used port of entry and departure for international flights. The metro area is served by three major airports, John F. Kennedy International Airport (JFK), Newark Liberty International Airport (EWR) and La Guardia Airport (LGA), which have been operated by PANYNJ since 1947. The International Air Transport Association airport code (IATA code) "NYC" is reserved to refer to these three airports. JFK and Newark are connected to regional rail systems by AirTrain JFK and AirTrain Newark respectively.
Statistical analysis of Midwives verses Nurses attended by them in the USA: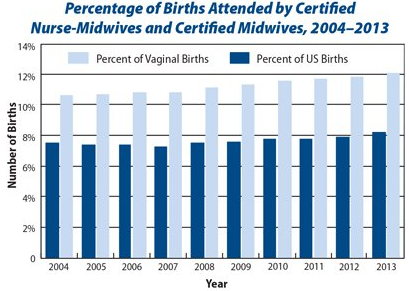 Speakers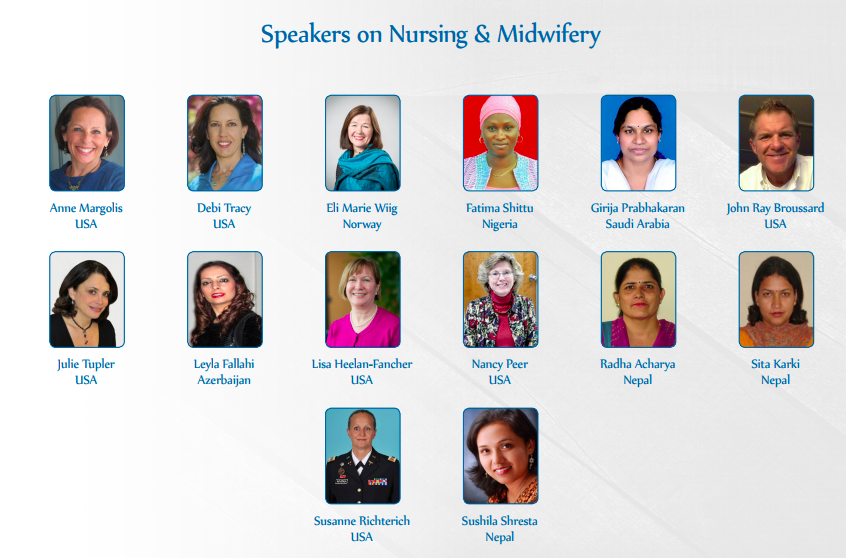 Agenda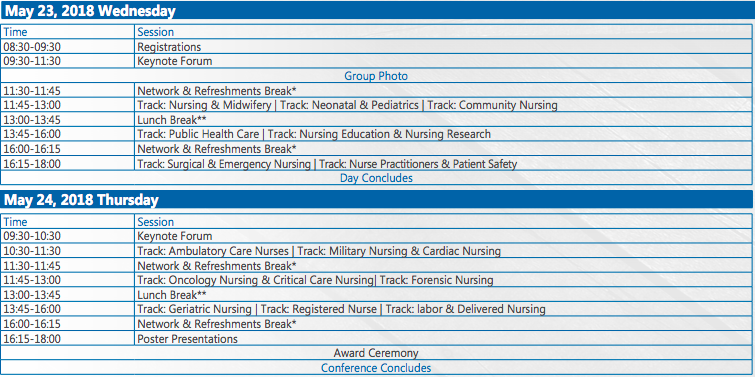 Please contact the event manager Marilyn (marilyn.b.turner(at)nyeventslist.com ) below for: