3rd Florida Workshop on NSRS Modernization Overview & Prospectives
Presentations with practical applications & information about Florida's preparation for the new NSRS.
About this event
This FREE virtual workshop will cover topics on the planned modernization of the National Spatial Reference System (NSRS) and steps towards practical implementations of the new datums nationwide and in Florida. The workshop is for surveying and geospatial professionals statewide.
This workshop will be an opportunity to earn FSMS CEU credits. More information on how to register will be available to registered guests as it becomes available.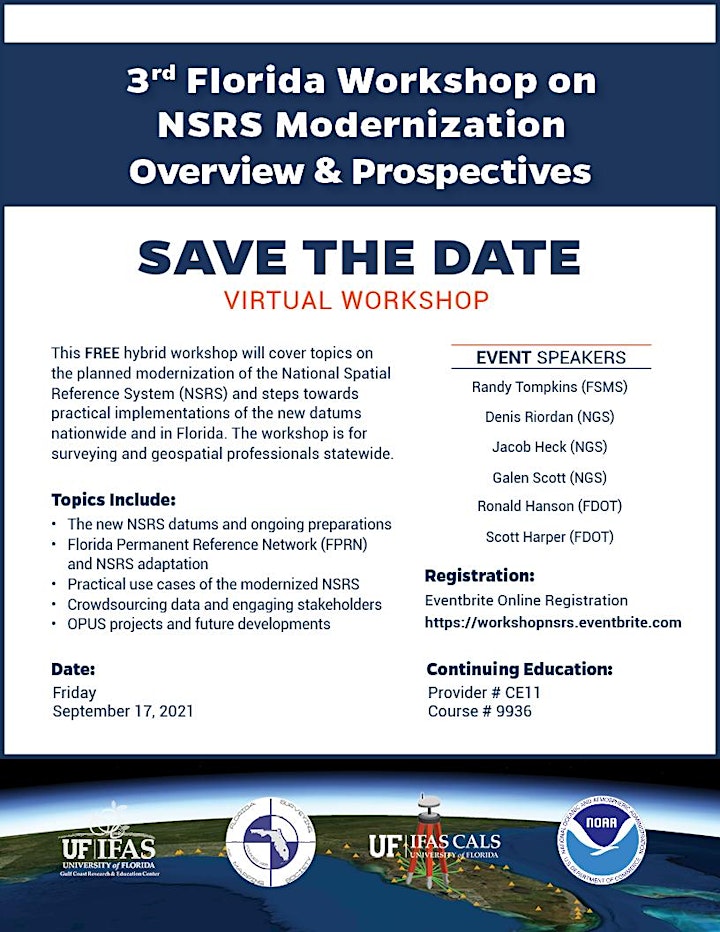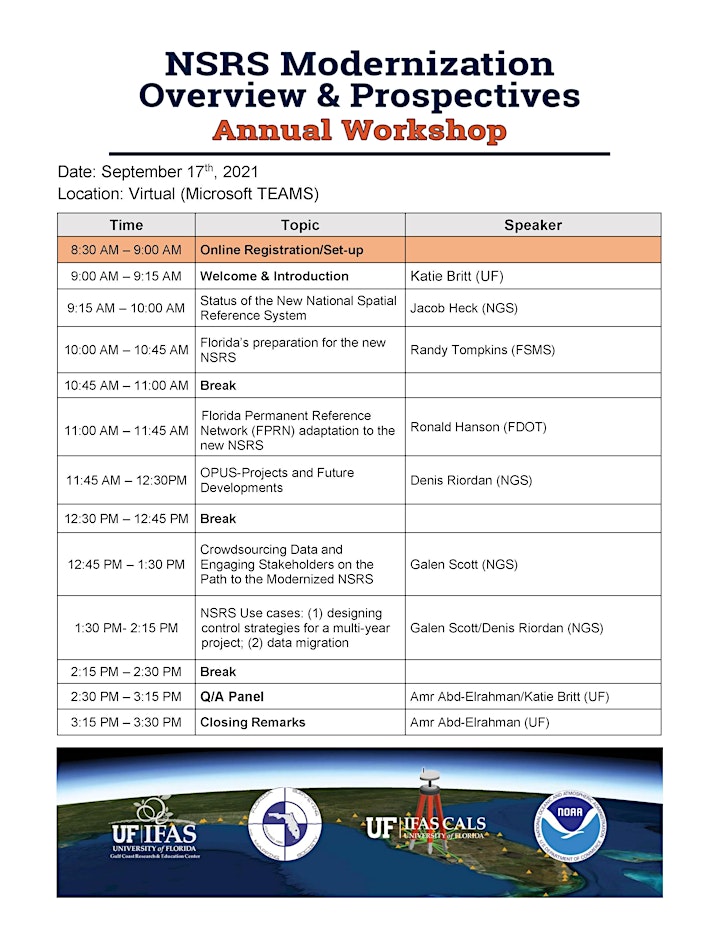 Organizer of 3rd Florida Workshop on NSRS Modernization Overview & Prospectives