Description
Twice a year UP convenes forward-thinking businesses and high-caliber talent ready to return-in-a-flexible way. Share your talent with our pledging-partner companies. See our last event's video (link)
This networking/interview event will let your interview skills shine. It is an opportunity to connect, interview and engage! Following the Seminar "Economic Value of Returning Women to YOUR Workforce" and a brief overview of our Pledging Partners, you'll engage in informational interviews in a Speed Format.
In addition to our sponsors, The Lockton Company, Cigna Corporation and Quinnipiac Corporate Training we are expecting attendence from Travelers, i2 eConsulting, Webster Bank, Cates Consulting LLC, XL Catlin, Hartford Steam Boiler (MunichRe), Probyto Data Analytics and more...
Please note: This is opportunity to demonstrate our talent to entities considering the Flex-Return Model. Any match will be based on fit between Client need and Candidate skill. Interview spots are limited to 15.
Requires application to a Flex-Return. See details here (link) We'll make sure your prepared!
Read testimonials from UP Candidates:
"After attending UP's Event and learning about various business partners in a Speed Interview, I had follow-up interviews from Clients and landed an exciting Flex-Return at a tech company! I have learned a lot and am gaining new skills that I will continue to use." - Katie L., Flex-Returner at Wearsafe Labs
"I attended UP's Event and found it really beneficial. The process of interviewing was both invigorating and confidence building. I left the morning feeling completely energized. I called my husband from the parking lot and shared how excited I was by it all and that I felt like it had "woken up" my professional self. I knew she was still in the there!" - Barbara B., Flex-Returner at Ready Dock
You'll have a First Pass Access to our Pledging Partners! Note that UP is encouraging companies to do something different in hosting a Flex-Return. YOU are critical in encouraging the adoption of this model.
Thanks to our Sponsors: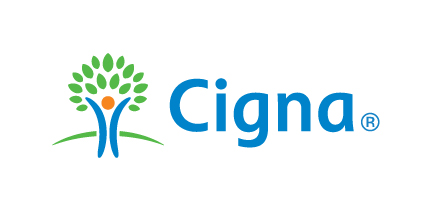 Organizer of 3rd Client/Candidate Speed Interview Event
Untapped Potential Inc. provides a path for work-life success for top female talent by preparing and personally connecting women to local, curated high-caliber roles with flexible schedules.  For business, we deliver hard-to-reach talent to the marketplace.  
A Benefit Corp, UP impacts the wage gap, gender equity and overcomes the motherhood penalty. 
Learn about our unique vehicle for returning experienced talent...The Flexreturn™.
For Business: www.upotential.org/business-partners
For Candidates: Applications are OPEN! www.upotential.org/flexreturn