Description
Hosted by USF CONNECT, the Women in Entrepreneurship Breakfast is Tampa Bay's premier forum developed to inspire and empower women to reach their entrepreneurial goals. Join us on International Women's Day to gain inspiration from a panel of female professionals as they share their experiences and offer insight into the world of business!
Moderator and panel information will be announced in February.
Sponsors: ResearchOne, The Florida High Tech Corridor, New World Angels

Event Agenda

8:00 – 9:00 am – Registration, Breakfast & Networking Session
9:00 – 9:10 am – Welcome & Opening Remarks
9:10 – 10:20 am – Panel Session
10:20 – 10:30 am – Announcement of Door Prizes
10:30 – 11:00 am – Networking Session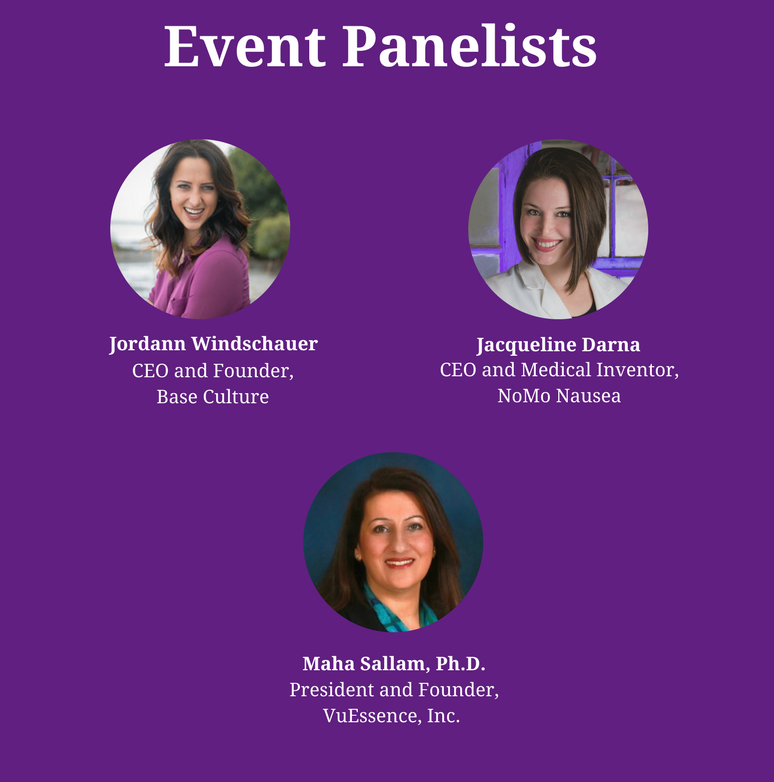 For full panelist bios, click here.
Learn more about: Base Culture, NoMo Nausea Bands and VuEssence, Inc.
*This is a free event. Free event parking will be available to attendees.
---
If you have questions about the event, wish to be an event sponsor or offer an in-kind donation, please contact
Laurie Sullivan
Program Coordinator, USF CONNECT
813-974-7245
---
USF is an Equal Opportunity/ Equal Access/ Affirmative Action Institution. Please notify USF CONNECT, 3802 Spectrum Blvd., Suite 100, Tampa, FL, 33612, call 813-974-1082, or email Laurie Sullivan at laura75@usf.edu, a minimum of five (5) working days in advance, if an accommodation for a disability is required.
Disclaimer: The University of South Florida and USF Research Foundation, Inc. are committed to the free exchange of ideas, reasoned debate and intellectual dialogue. Speakers and scholars with a diversity of opinions, perspectives and professional experiences are invited to the campus to provide the community with important or differing points of view, some of which may be deemed controversial. The views, opinions and conclusions of those invited to speak on the campus do not necessarily reflect the views of the university administration or any other segment of the university community. Nor are those invited to speak on campus necessarily authorized agents or representatives of the University or Research Foundation. The use of University or Research Foundation facilities for an event or presentation does not constitute an endorsement by the University or Research Foundation of the views, opinions and conclusions of those invited to speak.