3rd Annual West Hollywood Women's Leadership Conference Mini-Film Festival
Description
Ticket sales ended at 1:00 pm on Saturday, March 11!
Unreserved seating is still available on site; first come first served.
In celebration of National Women's History Month, the City of West Hollywood will host a night of selected shorts by local women directors, presented by the West Hollywood Women's Leadership Conference & Network, and curated in conjunction with NewFilmmakers Los Angeles and co-sponsored by Women in Film Los Angeles.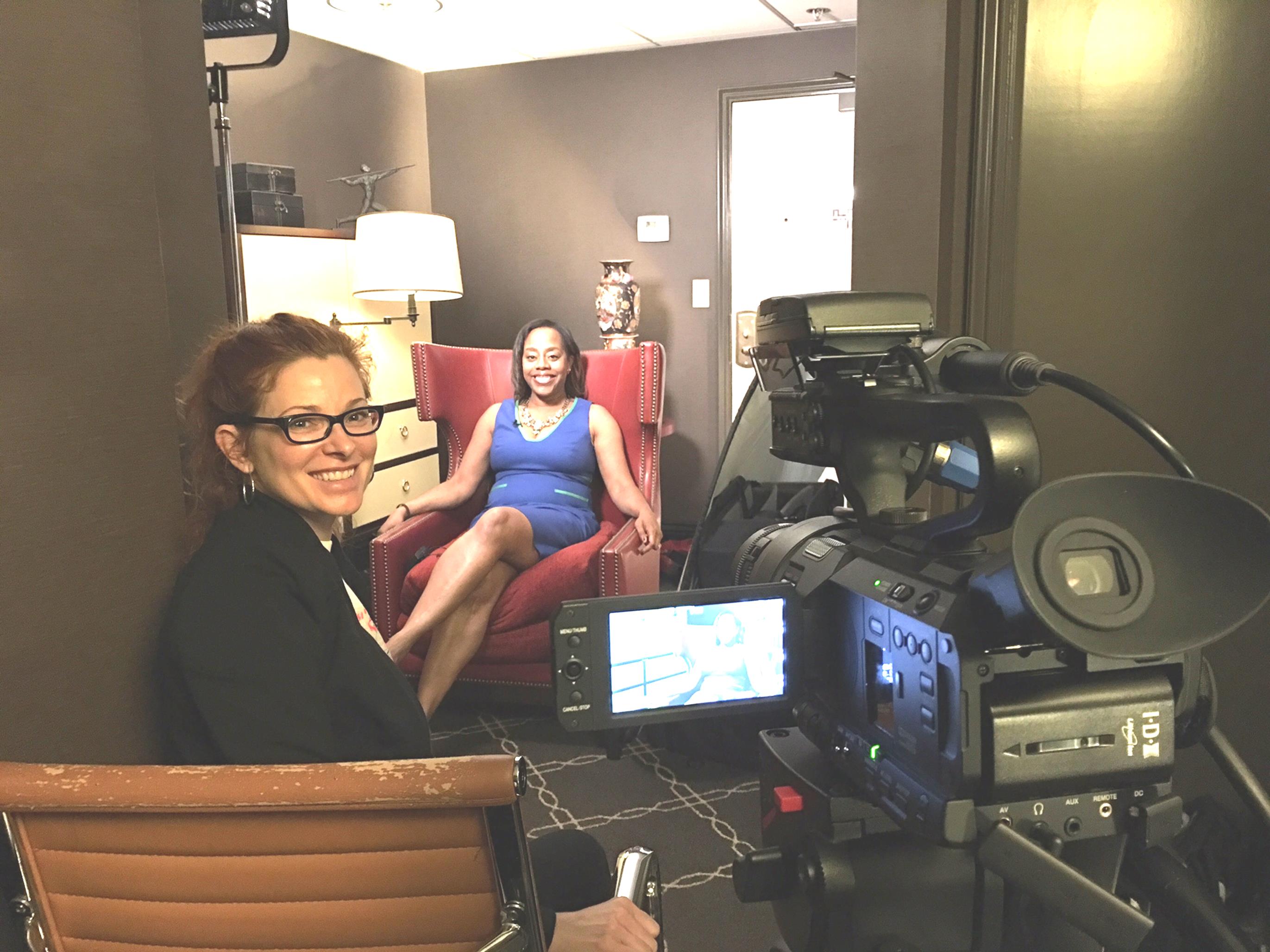 Director Cady McClain interviewing Director Deborah Riley Draper
SCHEDULE
5:00 pm - Official Opening w/ Special Guest: Emmy-Award Winning Actress and Director/Producer of Seeing is Believing: Women Direct, Cady McClain in Conversation with Maikiko James of Women In Film Los Angeles.
6:00 pm - Shorts Program One

Girl Connected, Directed by Women and Girls Lead

Muted, Directed by Rachel Goldberg

The Haircut, Directed by Alexis O. Korycinski

First Date, Directed by Anisha Adusumilli

HOSS, Directed by Christine Boylan

The First of the Free Girls, Directed by Alexandra Velasco & Alexander Kahan
7:00 pm - Q&A with Varda Bar-Kar, Director/Writer/Producer and Board member, NewFilmMakers Los Angeles
7:30 pm - Reception
8:00 pm - Shorts Program Two
Girls I Know...Get Their Hands Dirty, Directed by Lauren Ciaravalli & Victoria Vaughn

You Can Go, Directed by Christine Turner

Still Life, Directed by Seri DeYoung

The Girl with the Green, Directed by Johanna Goldstein

You're Breaking Up, Directed by Mandy Fabian

Girl Band, Directed by Kerry Furrh, Cailin Lowry, and Olivia Mitchell

Tampoon, Directed by Jeanne Jo
9:00 pm - Q&A with Amanda Smash Hyde, City of West Hollywood Women's Advisory Board
9:30 pm - Closing Reception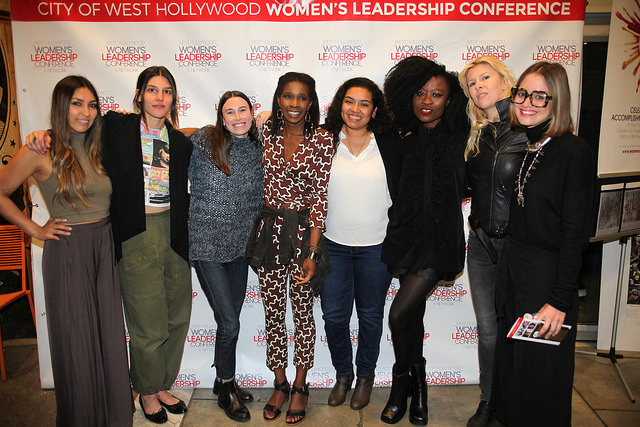 The mission of the West Hollywood Women's Leadership Conference & Network (WLC) is to provide tools and support, inspired by the City of West Hollywood's Core Values, for women to be successful leaders in their private lives, in business and in the community. the 1tth Annual West Hollywood Women's Leadership Conference will be held May 12-13, 2017. For more information go to www.wehowlc.org.
EVENT CO-SPONSORS:
NewFilmmakers Los Angeles (NFMLA) is a non-profit 501(c) 3 organization designed to showcase innovative works by emerging filmmakers from around the world, providing the Los Angeles community of entertainment professionals and film goers with a constant surge of monthly screening events. NFMLA provides a forum where filmmakers can be recognized for their contributions, have open audience discussions about their projects and connect with industry professionals for insight on distribution, production.
Women in Film Los Angeles is a non-profit organization dedicated to promoting equal opportunities for women, encouraging creative projects by women, and expanding and enhancing portrayals of women in all forms of global media. Given that women comprise 50 percent of the population, WIF's ultimate goal is to see the same gender parity reflected on and off screen. Founded in 1973, WIF focuses on advocacy and education— provides scholarships, grants, and film finishing funds—and works to preserve the legacies of all women working in the entertainment community.

National Council of Jewish Women Los Angeles is a section of the National Council of Jewish Women (NCJW), a grassroots organization of volunteers and advocates who turn progressive ideals into action. Inspired by Jewish values, NCJW strives for social justice by improving the quality of life for women, children, and families and by safeguarding individual rights and freedoms.
Hollywood NOW is the Hollywood Chapter for the National Organization for Women (NOW) and addresses today's pressing issues facing women in Hollywood and West Hollywood - both the geographical community and the industry. We're working to see more equitable treatment and representation of women in our community and industry.

City of West Hollywood Women's Advisroy Board
The Women's Advisory Board addresses matters relating to the advocacy on behalf of women's rights such as economic equality, reproductive rights, violence against women and sexual harassment, and makes recommendations to the West Hollywood City Council.
GIVING BACK:
The City of West Hollywood has established a first-of-its-kind West Hollywood Youth Scholarship Program (Youth Scholarship Program that will award $1,500 to students who complete 150 hours of community service. The Youth Scholarship Program is a unique scholarship program that places a heavy emphasis on community service. Proceeds from the reserved seating tickets will go towards a scholarship designated for a female recipient.
For more information, please call (323) 848-6840