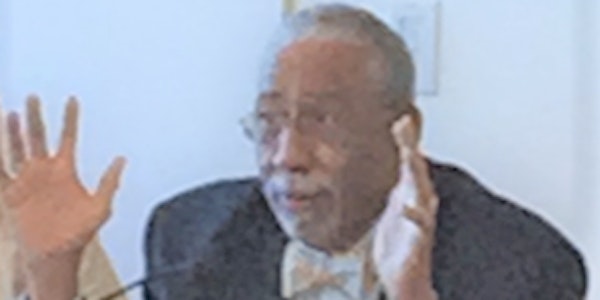 3rd Annual WBR Empowerment Legacy Foundation, Inc. Scholarship Reception
It is hard to believe that it has been three years since my dad, Walter B. Ridley, received his Angel wings.
When and where
Location
Newton White Mansion 2708 Enterprise Road Mitchellville, MD 20721
About this event
Join the Ridley family as we continue to remember and honor the life and legacy of Walter B. Ridley.
In keeping with his life's mission of helping others, we are pleased to announce the 3rd Annual WBR Empowerment Legacy Scholarship Reception established to commemorate his commitment and passion for improving the plight of men and women of all ages who were once incarcerated.
Last year's scholarships were awarded to a formerly incarcerated young woman who continues to work towards staying on track and admits that it is a daily struggle; and an 18-year-old young lady with an incarcerated parent preparing to graduate from high school. In addition, the three scholarship recipients from the previous year were given stipends to further their educational and vocational pursuits.
This year we will be awarding scholarships to new mentees recently released from incarceration and a child or teen of an incarcerated parent, all intending to support, empower and uplift those who have been involved in or impacted by the Criminal Justice System directly or indirectly.
We hope you'll be a part of this special evening as we connect, inspire, and enjoy good food, live music, surprises, and giveaways while making a difference in someone else's life the way Walter B. Ridley would if he were still with us.
Business Attire- Put your bowtie on (if you have one) and meet us at the Mansion, one of my dad's favorite venues, for an evening you are sure to remember.
We will be in-person, follow all COVID safety protocols, and offer inside and outside options (please get your tickets while they last, we will accommodate no more than 100 guests, and tickets will not be sold at the door).
The WBR Empowerment Legacy Foundation operates based on 100% donations and sponsorships.
We are pleased to offer the Eagle, Lion, and Tree of Life sponsorship packages this year.
Click the ticket button to learn more.