Event Information
Location
University of Michigan
Kahn Auditorium-
Biomedical Science Research Building, 109 Zina Pitcher Pl
Ann Arbor, MI 48109
Description
Join us for the 3rd Annual Udall Center of Excellence for Parkinson's Disease Research Symposium featuring presentations by:
Joshua Dudman, PhD- Janelia Research Campus, Howard Hughes Medical Institute, Ashburn, Virginia- Keynote Speaker
Allen Brooks, PhD- University of Michigan
Joseph Patterson, PhD-Michigan State University
Matthew Gaidica, BS- University of Michigan
Ivette Sandoval, PhD- Michigan State University
Cynthia Chestek, PhD- University of Michigan

Complimentary luncheon to follow at 12 pm in Seminar Rooms, A, B, and C

There is no cost to attend. Registration is required.
Health professionals: Please note there is no CME credit.
Directions: http://dent.umich.edu/patients/directions-patient-visitor-parking#Visitors
Visitor parking is available in the Palmer structure off Palmer Drive.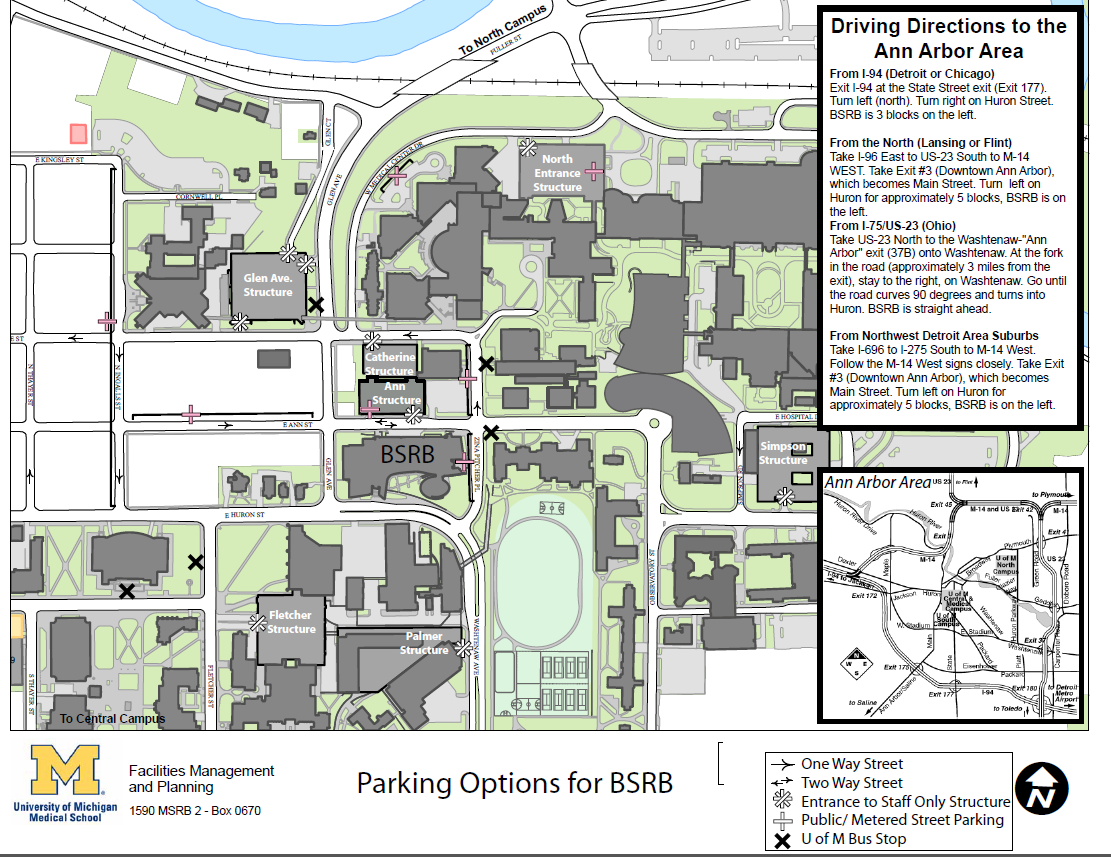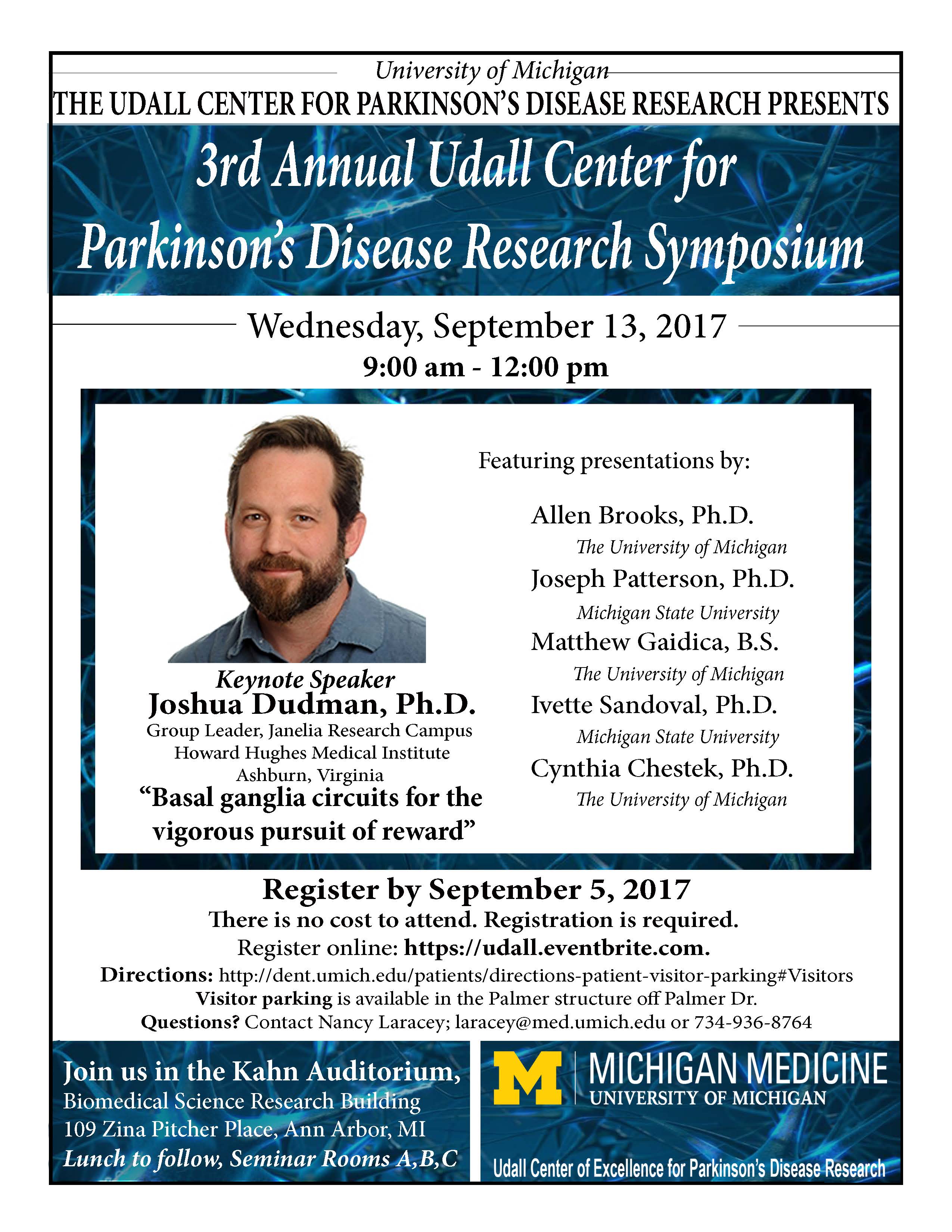 Date and Time
Location
University of Michigan
Kahn Auditorium-
Biomedical Science Research Building, 109 Zina Pitcher Pl
Ann Arbor, MI 48109