3rd Annual ΑΚΣ Tri-Cities Summer Crab Feast 2017
Description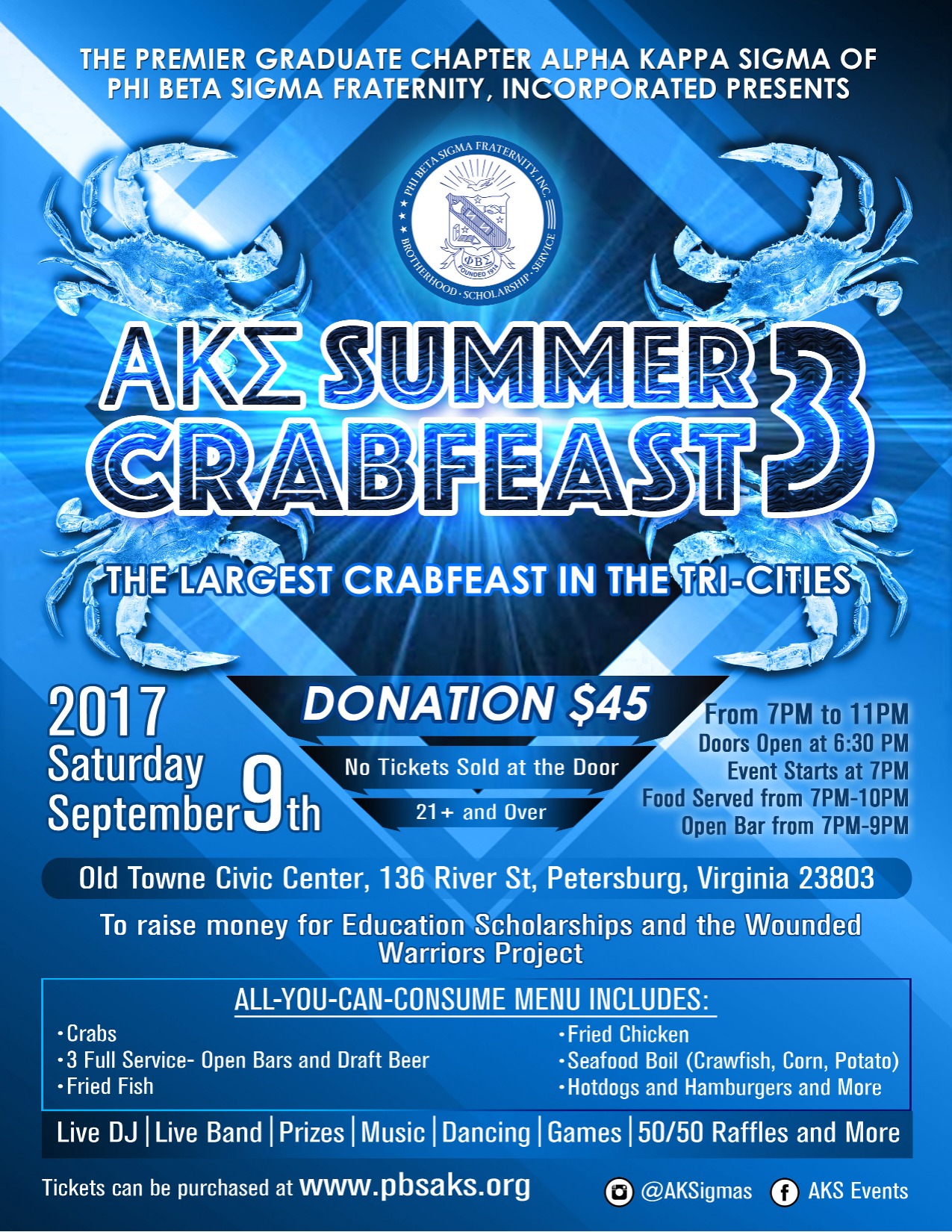 The Brothers of the Premier Alpha Kappa Sigma Chapter Presents: 3rd Annual ΑΚΣ Tri-Cities Summer Crab Feast. Featuring live performances by T. Arnett with Special Guest Artist and the Soul Connection Band, music by DJ Art Fixion, 3 Open Bars, 50/50 Raffles Games, many chances to win Prizes and of course, All-You-Can-Consume Fresh Blue Crabs, Foods and Sides. Whether you are a first-timer or an avid seafood lover, you will leave with your appetite filled.
This event historically sells out early every year. Therefore we recommend that you secure your tickets as soon as possible. All advance ticket purchases will be held in the buyer's name to redeem at Will Call on the day of the event. The buyer will need a valid ID to claim their tickets.
ΑΚΣ Tri-Cities Summer Crab Feast DOES NOT allow guests to bring coolers, drinks/alcoholic beverages or large bags to the event. Soda and bottled water will be available for free at the open bar. ΑΚΣ is guaranteeing to seat for all ticket holders. Finally, all ticket sales are final.
Please contact us at PBSAKS.org or contact@pbsaks.org if you have any additional questions. Or gives us a call at 571-288-3558 or 301-520-4095.