About this Event
Description
In the business world across many industries-the rules of the game are changing as fast as they are being created. Many former juggernauts have moved from Great to Gone. In quick-changing environments, super focusing on customer value is needed to survive.Super Agile® integrates Living Systems Thinking, Servant Leadership, Agility, and Super Change to revolutionize customer value.
Key Features:
Cloud-Based Learning Conference
Super Change Case Studies
Network with Professional Colleagues
Follow-On Community Membership
About the Conference
Super Agile® is a way to revolutionize customer value. It blends the force multiplier of Agility with the True North of Superperformance. While Agility transforms the speed, flexibility, and innovation of work, Superperformance maximizes long-term value–based on a surprisingly simple fractal pattern.
Merging Superperformance and Agility creates something powerful, something unprecedented, a new living, complex adaptive system, simultaneously disruptive and immutable. Through examples of Super Agile® in action, this highly interactive event will not only explore this fascinating and rapidly emerging new discipline, but also draw from real Super Agile® case studies, practitioners, and participants themselves to discover the its patterns in action.
Join us online this first-of-its-kind interactive cloud learning experience. Explore a variety of new Super Agile® stories, case studies, practice fields, and tools applied in facilitated interactive breakouts, designed to challenge your personal super thinking--while providing a reliable path forward in an increasingly complex world.
What Participants Will Take Away from this Conference:
A Super Agile Action Plan Developed in the Conference
A Solid Understanding of Super Agile, Including:
-Appreciation for the Super Agile® System
-Deeper Understanding of Superperformance and Agility
-Why of Servant Leadership Culture for Best Performance
-Hands-on Experience in the Super Agile® S-Curve Model
-Appreciation for the Intangible and Tangible Nature of Super Agile®
One Copy of Super Agile®, HIgher Ground by Dave Guerra
The Super Agile Conference Workbook
Who Should Attend this Conference:
CEOs and Senior Executives
Chief Strategy Officers and Directors of Strategy
Chief Transformation Officers and Directors
Chief Innovation Officers
Chief Information Officers and Directors of Digital Transformation
Agile Professionals and Practitioners
Project Executives and Managers
Program Leaders
Learning & Development Professionals
Organization Development Directors and Managers
About Super Conferences:
Super Conferences are designed to provide all of the benefits of generic analog conferences at a fraction of the cost, time, and stress. World Quality Plenary Speakers and Conference Attendees join from work, home or other preferred location with Internet access. Cloud Super Conferences are highly experiential, offering participants the crowd wisdom of a live community of practice, networking opportunities with fellow professionals, interaction with keynote speakers, and hands-on activities in breakouts that are designed to bring the learning alive.
More on Super Agile Conference
Based on Dave Guerra's upcoming new book Super Agile®, Higher Ground, this conference will provide a convincing case for broad upskilling and rapid evolution for organizations and people.
A new approach is required to thrive in increasingly complex organizational environments that are only intensifying by the minute.
Scrum, a core Agility method, emerged out of a 1986 HBR paper entitled The New, New Product Development Game. In the paper, Hirotaka Takeuchi and Ikujiro Nonaka suggested a product development model based on an accelerated delivery framework leveraging iterative and incremental development cycles, and smaller, self-directed teams.
Using the metaphor of Rugby and the actual Scrum experience the concept was born. Since then the Agility movement has grown into a worldwide revolution-rising up mega-Super Agile giants in the software development industry like Google and Amazon but extending into almost every area where projects are undertaken.
Meanwhile, a steady state of Super VUCA has overtaken our consciousness and is driving a growing mental health crisis at work and at home. Super Agility offers a way out of the wilderness of Super VUCA and into the promised land of Superperformance.
Super Agility follows the Super Agile® S-Curve, the path to becoming Disruptive and Immutable at the same time. To light and power the future, Servant Leadership must replace Bossism.
Bossism, the dark side of mechanistic management, the opposite of what is needed to make Digital-Knowledge work productive and digital knowledge workers intrinsically motivated to superperform. Explore Case Studies of Super Agility from multiple industries to extract fractal patterns you can leverage for your own project, initiative, or organization.
Digital Transformation will change work and lives in ways we can barely imagine today. Welcome to the new tech, high touch environment of digital-knowledge work. Super Change™ or total system change occurs in the shift from analog to digital. What is the nature of this change and how can we leverage this understanding of Super Change to our advantage?
Understand attractors, swarming, increasing returns, critical mass from the lens of a new biophysics of transformation.
Finally, The dual partners in Super Agile® are Superperformance and Agility. Together these form the "What" of Super Agile®
What is the "How?" of Super Agile? Help us tease out the implications for all Teams and Bosses, as together we couple Superperformance and Agility to revolutionize customer value.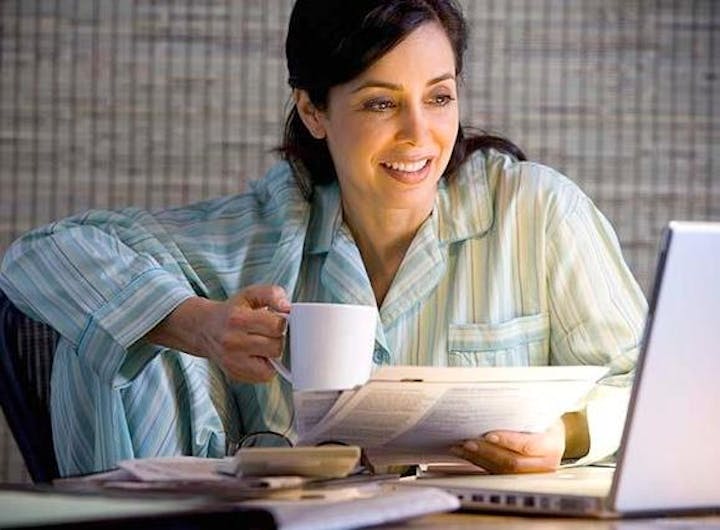 Join us for a groundbreaking "Conference in Your Pajamas," with the freedom to participate from any convenient wired location.