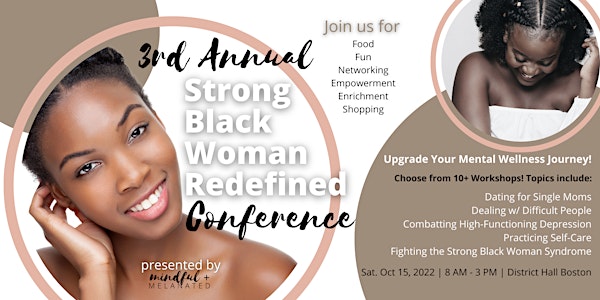 3rd Annual Strong Black Woman Redefined Conference
The cultural construct of the Strong Black Woman is a SCAM. Stop neglecting your well-being. Join us for a full day of personal development.
When and where
Location
District Hall Boston 75 Northern Avenue Boston, MA 02210
About this event
Strong Black Woman Redefined is a mental wellness conference designed for Black women by Black women.
You need to secure your spot today especially if you:
Say you are "fine" when you are not
Tired of hiding behind a mask of happiness
Are afraid to see a therapist
Don't know how to find a therapist
Feel alone, like others don't "get" you
Are the strong friend everyone depends on
By attending this conference you will learn how to:
Stop suffering in silence
Access culture-centered mental wellness support
Find + hire a therapist
Start a self-care routine
Use coping skills to deal with emotional + mental distress
You will be able to choose from 10+ workshops. Topics include:
Dating for Single Moms
Dealing w/ Difficult People
Combatting High-Functioning Depression
Practicing Self-Care
Fighting the Strong Black Woman Syndrome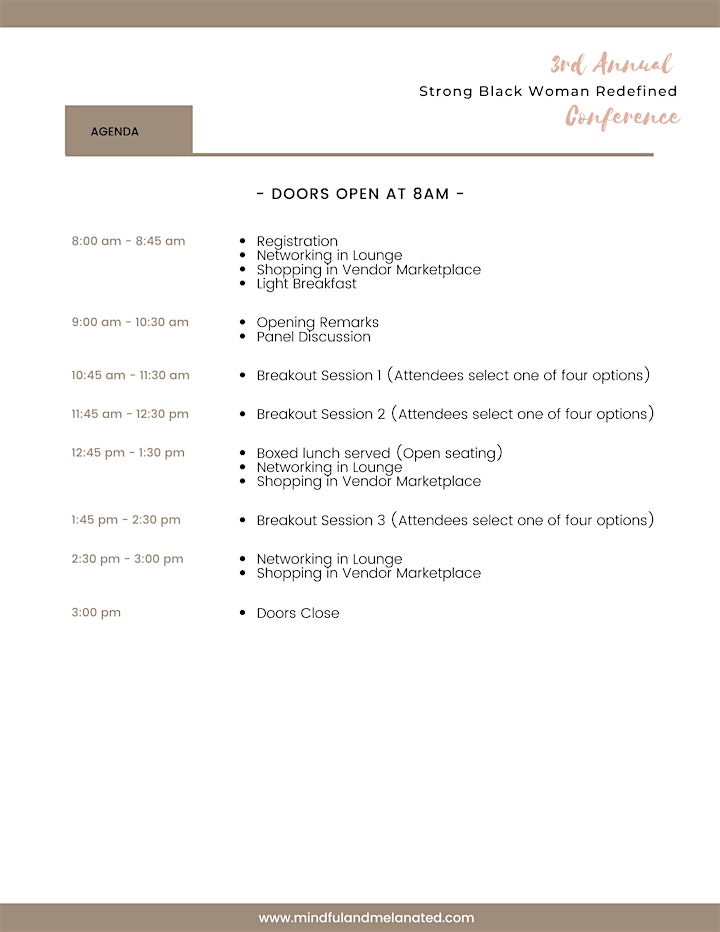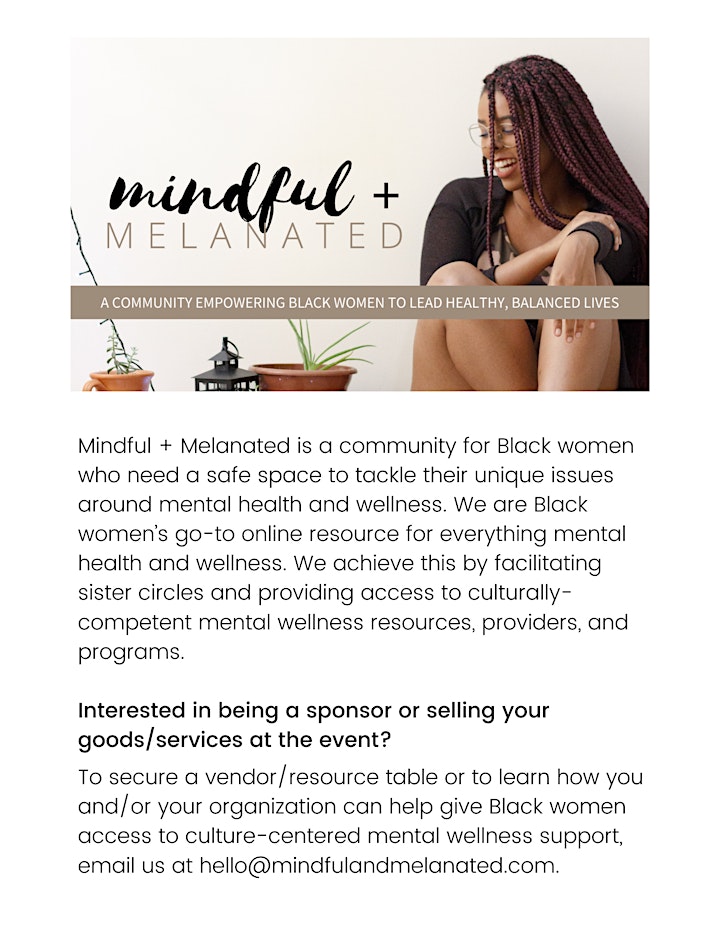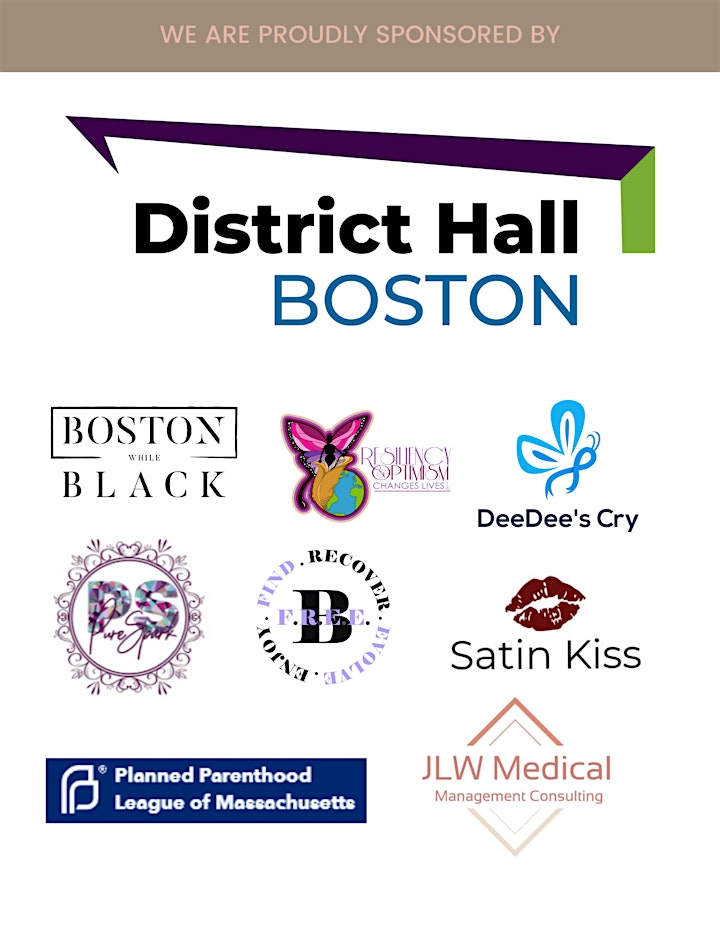 Need support now?
Click here to join our FREE online sister circle today!