Description
The SOAR Community Network is hosting our 3rd Annual SOAR Community Summit on Thursday, September 20, 2018 from 8:00 am to 5:30 pm. Special Thanks to our 2018 Presenting Sponsors, WUSA9/TEGNA for hosting us at their Washington, DC office.

This year's summit theme is Align, Transform, and SOAR. Topics will cover realignment of corporate social responsibility and how this impacts the bottom line, employer branding, consumer engagement, talent management and accomplishing corporate mission for social impact.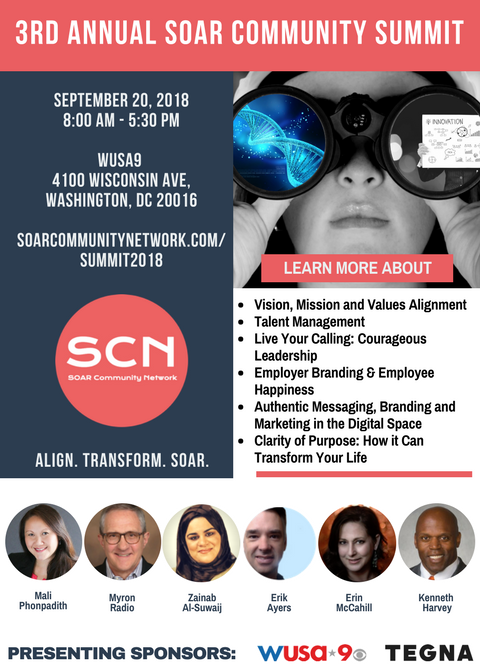 Sponsorship Opportunities are available.
Contact Mali Phonpadith or Victor Cora Nazario at info@soarcommunitynetwork.com or 571.403.0565 for more information.