3rd Annual Sleep Conference From A to ZZZZ

Saturday, April 27, 2019 from 7:00 AM to 3:30 PM (EDT)
Event Details
The ISRC Proudly Presents:

The Third Annual Sleep Conference From A . . . . . ZZZZ!
April 27, 2019
Sponsored by Respironics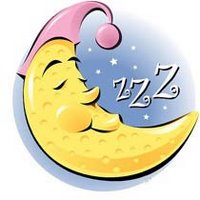 Methodist Hospital - lower level conference center DG422 A&B
1801 N Senate Blvd Indianapolis IN 46202
Lunch provided
Seating limited to 250!!!
Parking for the Methodist Professional Center use:
Garage #2, 1801 N Senate Blvd
Price is $6.00 for parking
Speakers
Craig Traxler, MBA, RRT, RPFT: Retired Director of CardioPulmonary and Sleep Services for Parkview Regional Medical Center and PArkview Hospital Randallia, ISRC Board of Directors Treasurer.
Alice Nye: Central Intake Supervisor, IU HEalth Sleep Disorders Center
Sarah M Honaker, PhD, HSPP, CBSM: Assistant Professor of Pediatrics Department of Pediatrics IU School of Medicine, Director, Behavioral Sleep Medicine, Riley Hospital for Children 
Stephanie Stahl, MD: Neurologist Veterans Hospital
Jeff Scott BS RRT: Clinical Operations Supervisor IU Health Sleep Apnea Education Centers
Nick MacMillam, RRT: Outside the Box Consulting
Program Planning Committee
Mary Todd, RRT
Jeff Scott, RRT
Susan Wynn, RRT
Jeff Hunsucker, RRT
Craig Traxler, RRT
Stephanie Steele, RRT
John T Murphy, RRT
Susan VonTobel, RRT
REFUNDS Registrants may request and receive an 100% refund if the refund is requested by April 24, 2019. Refunds will not be granted after April 24, 2019. 
CRCE CONTACT HOURS Application has been made to the American Association for Respiratory Care (AARC) and the Board of Registered Polysomnographic Technologists (BRPT) for continuing education contact hours.  CSTE credits earned must be entered on the credential holder's account by the individual attendee in order for the credit to count towards CPSGT, RPSGT,and CCSH continuing education requirements. BRPT does not enter these credits.
All registration will be accepted on-line. You may access the registration link at the ISRC Website at http://in-isrc.org/. Please be aware that all attendees will have a processing fee added to the registration fee. The use of credit cards will have an additional convenience fee. For questions about registration, please contact Stephanie Steele at 317-997-7382 or e-mail at ssteele@in-isrc.org. On-line registration will end on April 24th at 3:00pm.  If you miss this deadline, you may still register at the door.
2019Registration Prices
$60.00 for Program
Saturday April 27th
07:00 - 08:00 am sign in
07:45 - 08:00 am Welcome and opening remarks: Mary Todd ISRC President
08:00 - 09:00 am Craig Traxler, MBA, RRT, RPFT
Sleep Apnea and the Cardiovascular System
09:00 - 10:00 am Alice Nye
Deconstructing the Challenges of Sleep Scheduling PSG vs HST
10:00 - 10:15 am Break
10:15 - 11:15 am Nick MacMillan, RRT
Sleep Reporting and It's Support Role in Compliance
11:15 - 12:15 pm Stephanie Stahl, MD
Neurologic Disorders and Polysomnography

12:15 - 1:00 pm Lunch
Sponsored by Phillips Respironics
1:00 - 2:00 pm Jeff Scott, BS RRT
Mask Fitting 101
Fit it right so its not so tight
2:00 - 3:00 pm Sarah M Honaker, PhD, HSPP, CBSM
Sleep Terrors, Nightmares, Bedtimes Problems, and More:  Identification and Treatment of Common Sleep Difficulties in Young Children.
3:00 - 3:30 pm Certificates and Evaluations
Save This Event
When & Where

Methodist Hospital
lower level conference center DG422 A&B
1801 N Senate Blvd
Indianapolis, IN 46202


Saturday, April 27, 2019 from 7:00 AM to 3:30 PM (EDT)
Add to my calendar
Organizer
"The mission of the Indiana Society for Respiratory Care is to provide proactive leadership in the delivery of Respiratory Care and to promote professionalism among Respiratory Care Practitioners."
The ISRC provides proactive leadership in the delivery of respiratory care.  One of our key purposes is to provide education to the general public in pulmonary health promotion and disease prevention.