Description
Rising to New Heights: Strengthending Catholic School Boards
The Leadership Summit is open to Catholic school principals, pastoral representatives, school board members, and Catholic school professionals.
Morning registration and check-in is at McGuire Hall.
We have noted past requests from previous year. We are pleased to announce that this year's Summit will be held in buildings closer to McGuire Hall. It is our hope that this alleviates the trouble of walking long distances around the campus. When registering, please note if you need any handicap considerations.
---
Mr. Brian Crimmins will be the breakfast keynote speaker. Mr. Crimmins is the Chief Executive Officer of Changing Our World. To learn more, please the Changing Our World website here.
---
The breakout sessions are below. When registering, please select the two sessions you would like to attend. Each session will be conducted twice, once in the morning and once after lunch. Space is limited for each and tickets are assigned on a first come basis.
---
Brian Crimmins
Chief Executive Officer of Changing Our World
Description: Integrating Branding, Communications and Fundraising to Drive External Relations - From Enrollment To Philanthropy
Mr. Crimmins will lead a discussion on the integration of communications across audiences. How to understand your audience, develop evidence-based strategies, and ensure consistent messaging both internally and externally to achieve your goals.
---
Finance: Ashley Conley
Director of School Finance, Archdiocese of Baltimore
Description: Are You Sure We Are a Business?
This session will address 3 common myths of nonprofits especially prominent in Catholic Schools:
1. Nonprofits should not make a profit.

2. Nonprofits don't think like businesses.
3. Nonprofits don't need to change like businesses.
---
Collaborative Leadership: Role of School Board Chair: Patricia Garland, School Board Chair, School of the Incarnation; Jim Sasiakek, Vice Chair, St. John Regional Catholic School
Description: The Care & Feeding of a School Board: Tales and Tips from Those who Tried
We will explore methods used to help School Board Members perform at their greatest potential while recognizing that volunteerism can be exhausting at times. The session is designed to be interactive with time for sharing of lessons learned. Topic areas may include:
- The right role for you
- Resources, tools, and templates to simplify the task
- Training
- Managing expectations
- Recognizing successes
- Teaming with each other
- Teaming with School Staff

---
Secondary School Boards: Father Donald Grzymski, OFM Conv.
President, Archbishop Curley High School
Description:The Five Areas to Which Every School Board Must Be Attentive
This session will explore five areas to which every school board must be attentive: Catholic identity, financial stability, rigorous academics and student life, facility oversight, marketing and enrollment. Participants will also be invited to share thoughts on how they approach each of these areas in their own roles on a school board.
---
Committees of the Board: Regina Haney, Ed.D
Executive Director, National Association of Church Personnel Administrators
Description: Why You Need Committees: Check to See If They Best Function so Your Board is the Best
Often I am asked what I can do to get my board to stop micromanaging. Another popular question is how can I get my board to be productive? The response to both of these questions is the same. Your board must have committees! A productive well- focused board is a "committee-driven" board.
Some of the areas that will be covered in this session are:
- Paying attention to your board's needs and ensuring your committees are set up to meet these needs
- Committee structures and job descriptions for standing committees in light of the governance for the times
- How to recruit committee members from outside the school community
- Shared ideas for implementing the above topics
---
Facilities: Doug Johnson
Project Manager, Archdiocese of Baltimore
Description: Building Maintenance Issues Related to Schools Facilities
In this session, we will discuss building maintenance issues related to schools facilities. In particular we will cover roofing, exterior walls and pavement as three important areas that impact school administrators and their budgets. We will talk about how to efficiently maintain and diagnose potential problems with an eye to minimizing expensive repairs.
---
Enrollment Management: Laura Mooney
Director of Enrollment Management, Archdiocese of Baltimore
Description: Effective Enrollment Management
Effective enrollment management centers upon strategically staying pro-active and seeking continuous improvement. Contrary to popular belief, the best time to implement new initiatives is when a school is at a healthy enrollment level! In this session, enrollment management specialists from schools throughout the Archdiocese will highlight tactics they implemented, and the results achieved. Come learn about welcome grants, net tuition revenue management, referral programs, and more!
---
Marketing: Lauren Robinson
Director of Marketing, Archdiocese of Baltimore
Description:Marketing Matters: The Importance of Marketing for Catholic Schools
Marketing is key to the success and sustainability of our Catholic Schools. We have a unique story to tell that highlights our competitive advantages. With ever-increasing and exciting ways to share content and engage with target audiences, this is an exciting time to be marketing Catholic schools. This session will cover best practices and strategies for school marketing in a panel discussion format, featuring marketing specialists from elementary and secondary schools in the Archdiocese of Baltimore.
---
PARKING: Please be advised that there is ongoing construction in the Diane Geppi-Aikens Parking lot. There are a limited number of parking spaces available only for those who need handicap accomodations. Should you require these considerations, please let us know when registering. For all others, we recommend using on-street parking or utilizing the temporary lot set up less than one block away.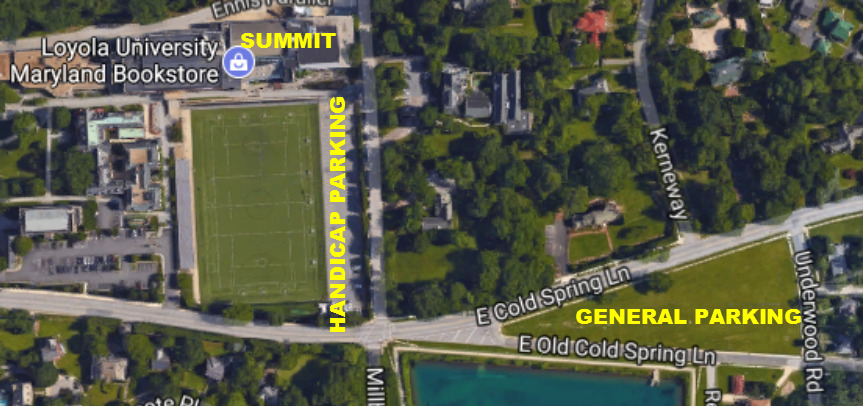 ---
Special thanks to the Loyola University Maryland School of Education for sponsoring this event.
---