Description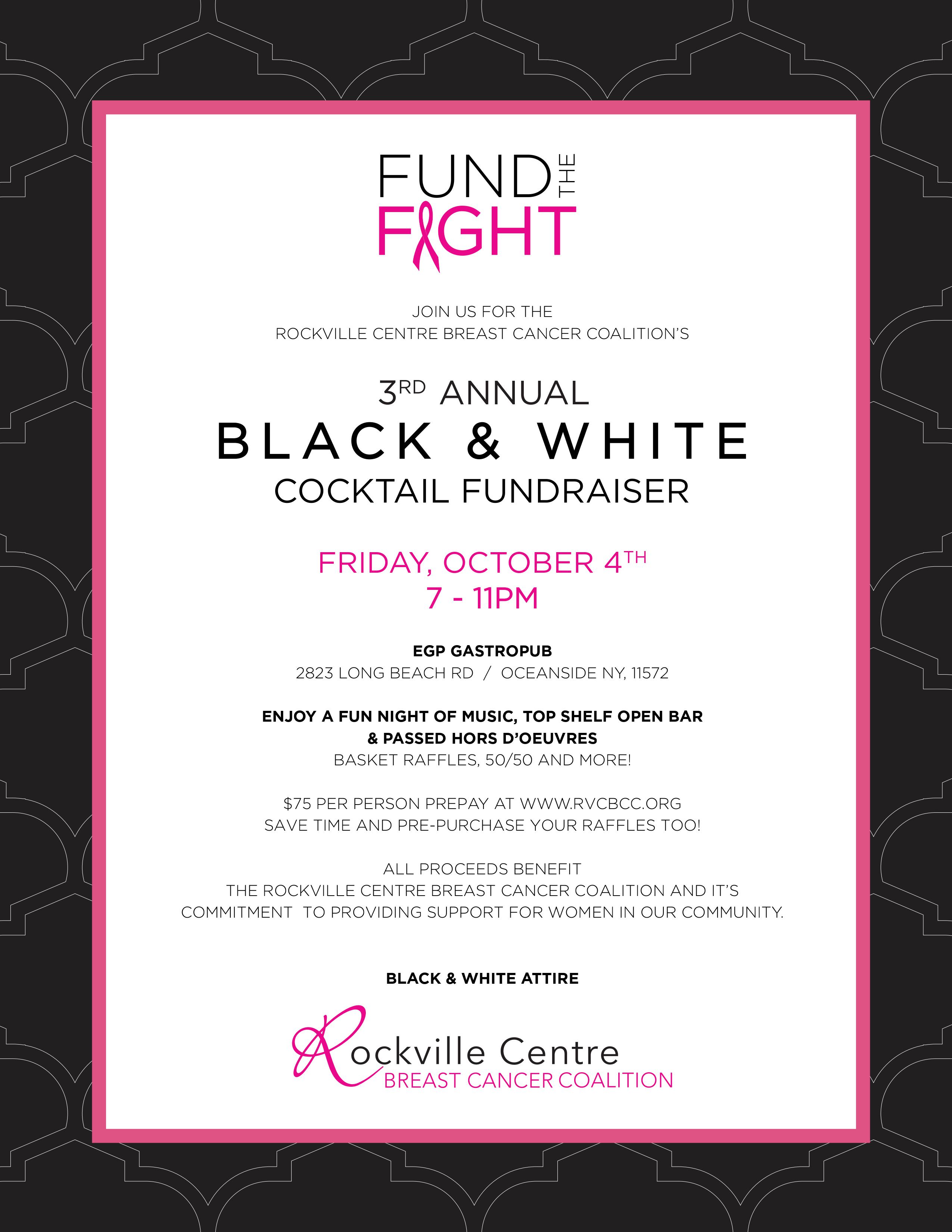 FUND THE FIGHT!!
Join us for our Third Annual Black and White Cocktail Party on October 5th from 7pm-11pm at EGP Gastropub in Oceanside, NY. It is going to be BIGGER and BETTER than ever!!
There will be great music, AMAZING food, open top shelf bar and plenty of raffles to place your bets on! Added bonus- Parking at EGP is plentyful! We are raising money to help support women in our community who have been diagnosed and are being treated with breast cancer.
All proceeds benefit the Rockville Centre Breast Cancer Coalition and our commitment to providing support for women in our community. For more information on our Non-Profit organization, please visit us at www.rvcbcc.org. or contact us at info@rvcbcc.org.
We hope to see you there!