Description
Stewardship Partners and the summit Host Committee invites you to attend the 3rd Annual Puget Sound Green Infrastructure Summit. The vision of the Summit is to convene diverse leaders from Puget Sound cities and towns to map the strategic role of urban green infrastructure in our shared clean water future.
This year, the focal theme will be Green Infrastructure jobs and youth pathways. This theme represents an intersection point for all the themes of the past two summits (innovation, intersectional strategies, equity, resilience, growth) and will be woven through case studies of projects and partnerships, and discussion sessions. We believe that Green Infrastructure in its many forms (Low Impact Development, Green Stormwater Infrastructure, as well as forests, flood plains, riparian buffers, wetlands and more) represent a vital and growing segment of the economy for a sustainable future and thatour region has a distinct opportunity to lead the nation and the world in building that economy. By improving the connections between the research, regulations, implementation and education on this subject, this summit will continue to move us toward that goal. We hope to have you in attendance!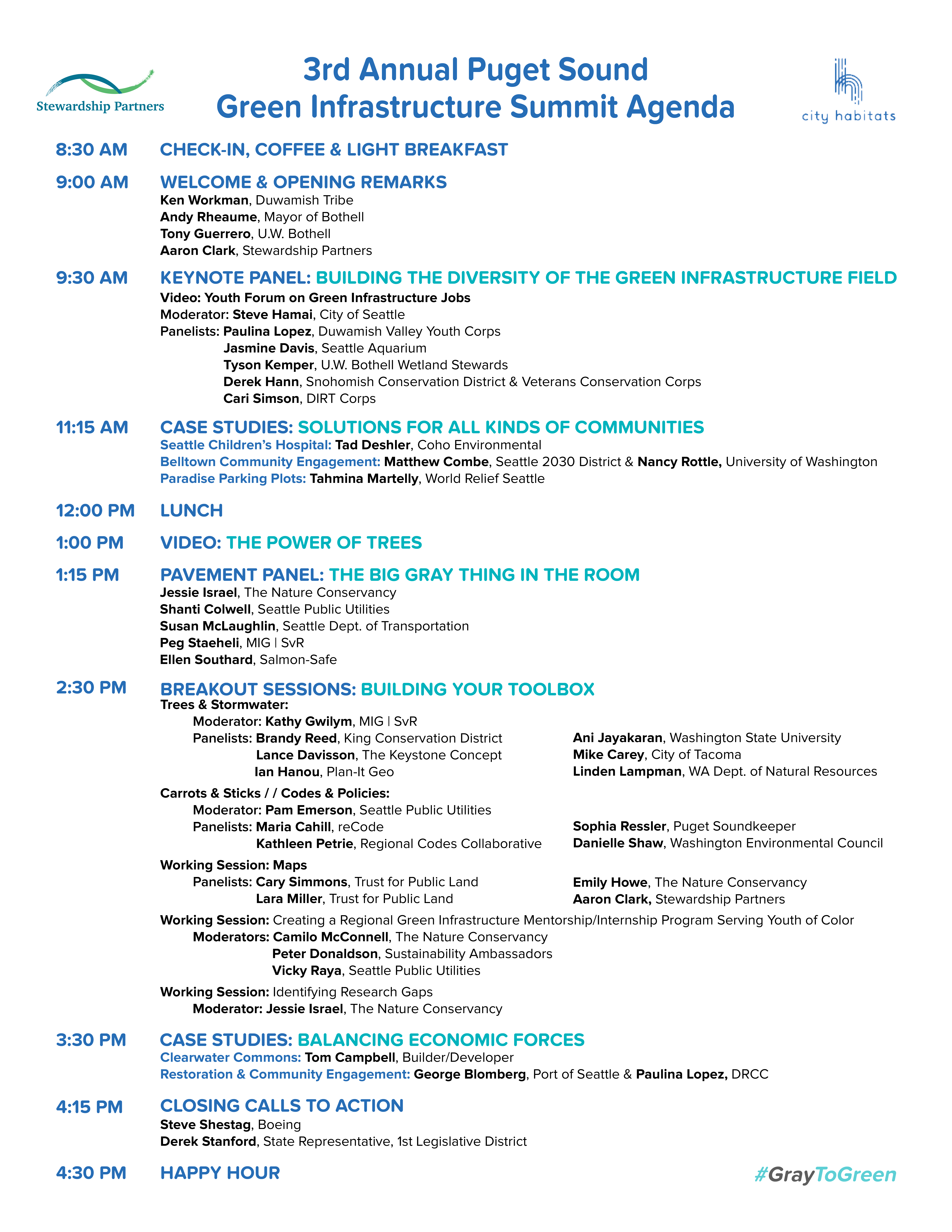 *A limited number of scholarship-based tickets are available. Please contact Amelia Bahr (ab@stewardshippartners.org) for more information about these and to request a scholarship ticket.

Thank you to our 2018 sponsors!