About this Event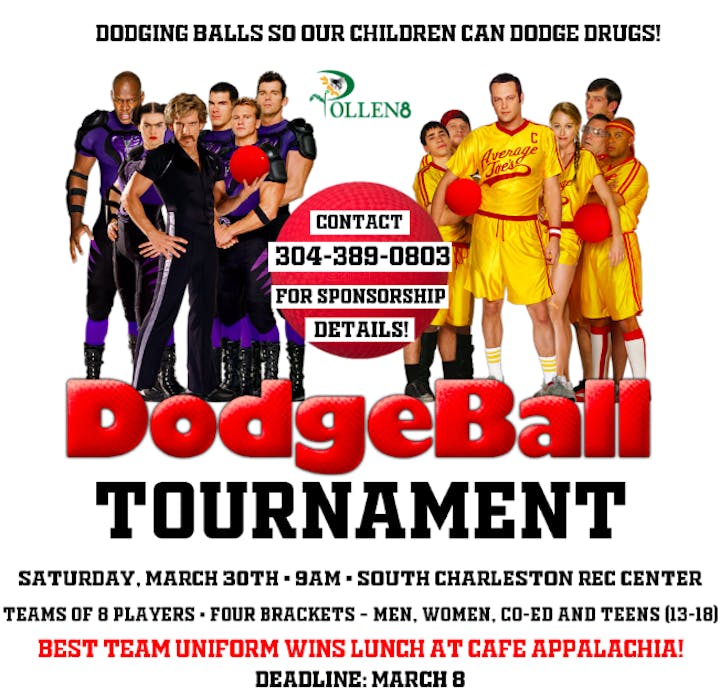 Get your team together and join us at our Third Annual Dodgeball Tournament to raise funding for Appalachian Academy!
Appalachian Academy is an extended day of enrichment for students at South Charleston Middle School. We provide homework assistance, tutoring and enrichment such as art, music, poetry, sports training and mentoring.
Teams of 6-8 players can register as a team for $120.
Brackets: Men, Women, Co-Ed, Teens (13-18)
First and second place winners will walk with a cash prize ($5 per ticket goes towards the cash prize).
Best team uniform wins lunch at Cafe Appalachia!!!
Dodgeball fans can cheer on teams for a donation of nonperishable food items.
Spectators and players can try their luck in a 50/50 drawing and also purchase tickets for a chance to win gift certificates and products from businesses all throughout Charleston!