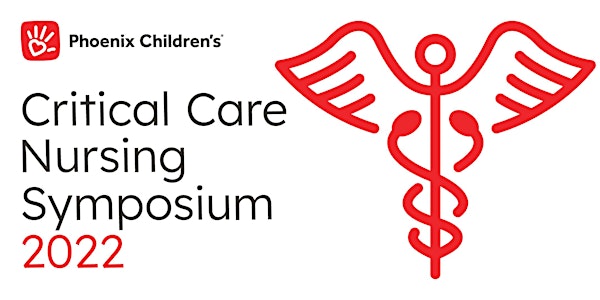 3rd Annual Phoenix Children's Critical Care Nursing Symposium 2022
Phoenix Children's will be hosting a one-day VIRTUAL symposium designed for and created by critical care nurses.
About this event
Phoenix Children's is excited to announce the 3rd Annual Critical Care Nursing Symposium on Friday, Aug. 19, 2022. The symposium is targeted toward nurses who work in critical care units. Our goal is to organize a one-day symposium dedicated to providing high-level coverage of a variety of topics.
Symposium Details
The symposium will begin at 8 a.m., MST and will go until 4 p.m., MST.
Features
Nursing Focused Presentations
Concentrated Format
Variety of Topics
Mental Health Panel
Background
The symposium will feature 15 presenters who represent the critical care units within Phoenix Children's. The itinerary is a relatively new format that breaks traditional conference structuring. Each presenter will have a shortened time window to present on their topic. This condensed timeframe will give the audience an opportunity to focus on key concepts while being exposed to increased content. After each presentation, pediatric critical care nurses will ask questions on behalf of the audience to the presenter, as well as expand on the previous topic and how it relates to nursing practice.
Webinar Communication
The audience is encouraged to participate in dialogue via the chat box. We encourage you to ask questions to the presenters, staff and other participants. If necessary, staff will be available by chat box to answer any general or technical questions.
For more information visit our symposium website: ccns.phoenixchildrens.com
If you have technical difficulties outside of ZOOM, please email arollins@phoenixchildrens.com for further assistance.
Phoenix Children's is approved as a provider of nursing continuing professional development by the Arizona Nurses Association, an accredited approver by the American Nurses Credentialing Center's Commission on Accreditation.