Event Information
Location
AC Hotel by Marriott Phoenix Biltmore
2811 East Camelback Road
Phoenix, AZ 85016
3rd Annual Phoenix Black Women's Equal Pay Forum
About this event
In its 2021 Black Womenomics Report Goldman Sachs acknowledged that by addressing banking and workplace discrimination and unconscious bias—and specifically investing in Black women—the US could remarkably change the wealth trajectory of Black women professionals and entrepreneurs; in turn improving the overall economic condition of Black families and communities across the nation. This change would close the race and gender gaps in earnings, capital access, financial information, and housing; in turn closing America's wealth gap.
Join the Women's Economic Institute at the 3rd Annual Phoenix Black Women's Equal Pay Forum- Black Womenomics 2021- Saturday, July 31st for a powerful forum on closing the wealth and income gap and empowering Black and minority women entrepreneurs.
Our featured empowerment speaker is the incomparable Dee Marshall. Dee is a phenomenal coach and former wall street executive. She's graced the stages and pages of BET, Black Enterprise, CNN, Forbes and many other noteworthy media platforms discussing brand building, DEI, and Black entrepreneurial empowerment. Our goal for the day is to find ways to level up your business, your life, and your network.
Other notable guests include Arizona Secretary of State Katie Hobbs, Kimber Lanning of Local First, professional trainer and speaker Sasha Simmons, Angela Garmon with ARG Coaching and Consulting, and Cheryl Jones designer of the Rhythm Rumble Workout. Come for the Forum stay for the VIP networking lounge and reception 2:30pm-4:30pm with DJ 1Period. Get your tix today...right here, right now!
Until then...Level Up!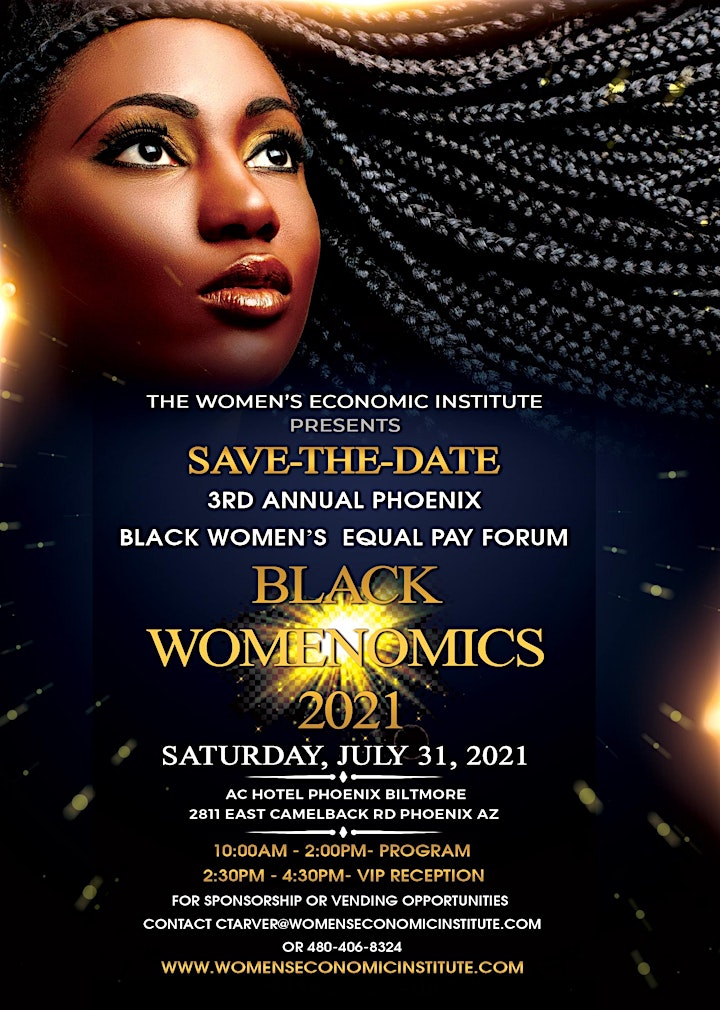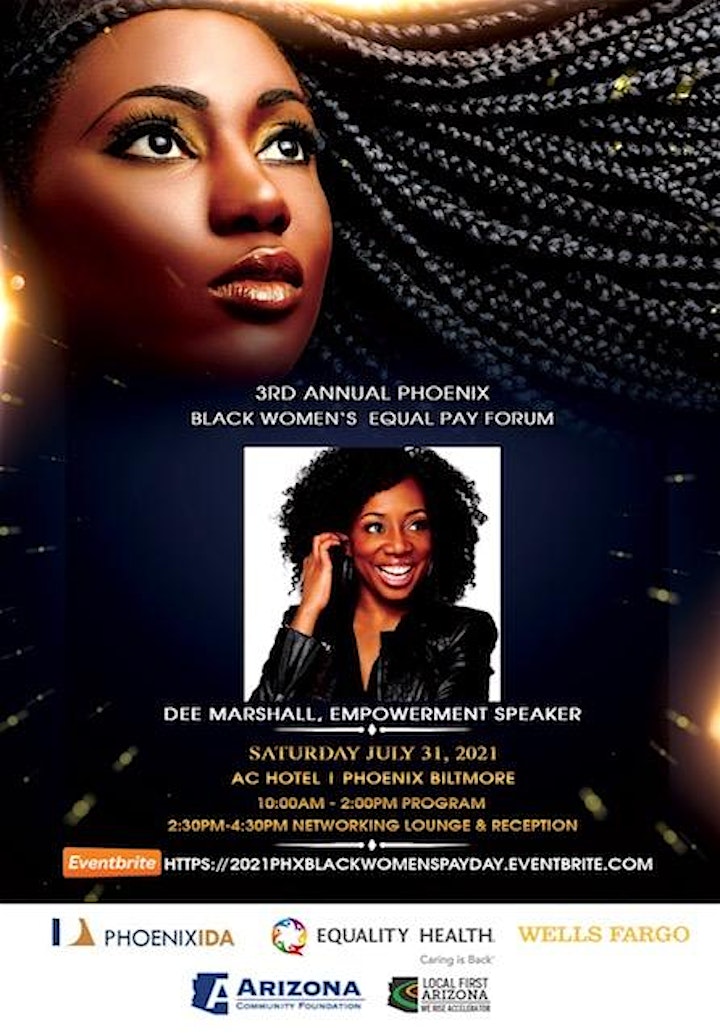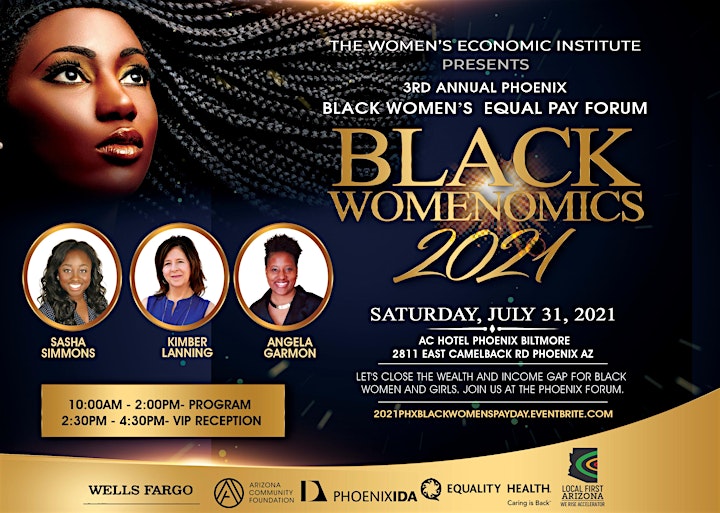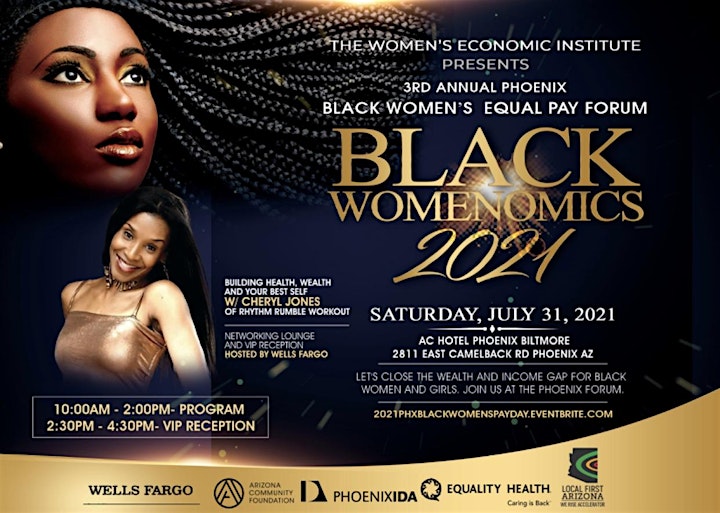 Date and time
Location
AC Hotel by Marriott Phoenix Biltmore
2811 East Camelback Road
Phoenix, AZ 85016