Description
LGBTQIA individuals experience poor outcomes in healthcare, education, the criminal justice system and other institutions. These disparities are a result of limited availability of services and staff that are affirming, culturally competent and free of discrimination.
This
innovative forum will
host a diverse panel of specialists who will educate
attendees
about
disparities faced by the
LGBTQIA
community
and how to better serve this population.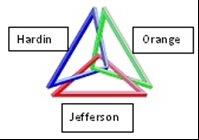 Agenda
8:00 am Vendor Setup
8:30 am Sign In, Breakfast and Visit with Vendors
8:50 am Welcome - Sandy Wilson, Pathways Chairperson
9:00 am Dr. Pamela St. Amand, MD - Culturally Sensitive Health Care for the LGBTQ Community
9:45 am Lou Weaver, Equality Texas - Gender & Sexuality 101
10:30 am Break
10:45 am Dr., Thomas Noyola, PhD, Lamar Institute of Technology - Criminal Justice within the LGBTQ Community
11:30 am The History of Drag Performances
12:00 pm Lunch
12:30 pm Drag Performance Entertainment by Jessi James and Ashley Davenport
1:00 Larneka Lavalais, LPC, Samaritan Counseling - LGBT Intimate Partner Violence/Domestic Violence
1:45 pm David Williams, Director of Programs - HIV Services for Legacy Community Health - Safer Sex for LGBTQ
2:15 pm Break
2:30 pm Transgender Panel Discussion led by Dr. Cate Carabelle, PsyD
3:30 pm Payshunz Nagashima, Effective Advocacy for the LGBTQ Community
4:15 pm Wrap Up