3rd annual MHM Cancer Sucks Freedom Swim July 5th

Sunday, July 5, 2015 from 7:15 AM to 10:30 AM (MDT)
Event Details
M.H.M.
OPEN WATER SWIM CHALLENGE!!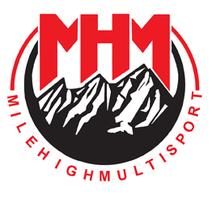 Date: Sunday, July 5th
HISTORY: 
In 2013, we held the first MHM Cancer Sucks Freedom swim in honor of our daughter who was diagnosed with non Hodgkin's Lymphoma in January of 2013.  The race was a huge success and we were asked to put on an annual race.  Lauren is now in college at Nova Southeastern University in Florida studying Marine Biology and is remission.
Each race we select a benefactor and send them a check in lieu of awards.  The benefactor for 2015 will be the Leukemia and Lymphoma Society. 
DISTANCES/DIVISIONS:  ** NOTE THIS RACE WILL CAP WHEN WE GET TO A TOTAL OF 300 SWIMMERS.   IF  WE SELL OUT PRIOR TO RACE DAY,  RACE DAY REGISTRATION WILL BE LIMITED TO 30 ADDITIONAL SWIMMERS. 
There are 1/2, 1.2, 2.4 and 4.8 mile options.  Wet suits are permitted but keep in mind the lake temperatures in early July will be high 60's to mid 70's.  Males and Females and wet suit/non wet suit will be in the same wave for each category.   We have a 1/2 mile and 1.2 mile course marked.  2.4 & 4.8 mile swimmers will swim multiple loops. (Each lap is 1.2 miles) If you are swimming the 4.8 mile loop you must complete your 3rd lap by 9:30 am.  If you sign up for the 4.8 mile race and feel like you need to start earlier, please contact me in advance. 
 Start Time/Waves/Awards/Cost:
           START TIMES: 
The race will begin at 7:15 AM. .  You can warm up from 6:45-7:15.  There will be a mandatory pre race meeting at 7:00 a.m. for 4.8 mile teams and relay teams.  As soon as the 4.8 mile wave begins we will hold meetings for the rest of the swimmers. 

4.8 miles Males/Females: Both Wet Suit and Non Wet Suit will start at 7:15* There will be cut offs imposed for the 4.8 mile swim. (We need to be off the premises by 11 am. No one will be allowed to start a 4th lap of the swim past 9:30)

2.4  miles Male/Females: both Wet Suit and Non Wet Suit will start at 7:30**

1.2  miles : Males/Females, both Wet Suit and Non Wet Suit will start at 7:35

**

1/2 mile: Males/Females, both Wet Suit and Non Wet Suit will start at 7:40

**

The event will be chip timed and results will be posted on site and on our web page

There are no awards. A donation will be made to the Leukemia and Lymphoma Society
 WAVES: 
Each wave will have different colored swim caps. We are trying to get caps donated. If we can't get caps donated we will ask you to supply your own

2.4 & 4.8 mile swimmers will swim multiple loops to make up the distance.  This will be on a honor system (you are only cheating yourself).

 

4.8 mile swimmers can set up feed stations on the shoreline but are not permitted individual kayakers

Results will be provided by the following age groups/divisions:
AGE GROUPS/DIVISIONS:
 **( Depending on the wave sizes we may separate males and females and change the start times) 
Under 25 Non Wet Suit only

Ages 26-35 Wet Suit and Non Wet Suit

35+ Wet Suit and Non Wet Suit

4.8 miles $40 until 6/20 then $50 to 7/3

All other distances only $30 until June 20th when the price goes up to $40 

Registration ends on July 4th at noon. 
  Miscellaneous:
Race day registration is $45 for 1/2, 1.2 and 2.4 mile distances.  4.8 mile swimmers $65 (Cash or Check only)

Pick up your chip on race morning

The locker rooms will be open pre and post race but you must exit the premises by 11:00 am

There will be safety kayaks, SUP Personnel and a rescue boat on the lake during the race.

No Dogs are allowed on the grounds!! Please leave your dogs at home.

No Awards but we will post results on line psot race via the Racing Underground Web Oage

NO REFUNDS FOR ANY REASON

PLEASE CAR POOL

THE LAKE IS LOCATED AT 7255 Grant Ranch Blvd, Lakewood, Co 80123



 Parking:
 There is room for about 100 cars in the parking lot.  PLEASE car pool. If you park in the adjacent neighborhood RESPECT the community (Holiday weekend and the neighbors are probably going to be asleep when you arrive).   If you have spectators, please have them car pool with you or park at the grade school located 1/2 mile south on Grant Ranch Blvd. 
THANK YOU TO OUR SPONSOR BLUE SEVENTY !!
When & Where

Grant Ranch/Bowles Reservoir
7255 Grant Ranch Blvd
Lakewood, CO 80123


Sunday, July 5, 2015 from 7:15 AM to 10:30 AM (MDT)
Add to my calendar
Organizer
Welcome to Mile High Multisport, LLC. Founded in 2004 by Peter and Kathy Alfino of Highlands Ranch, Colorado. Our goal is to deliver superior triathlon coaching services to multisport athletes regardless of age or ability. Our 40+ years of triathlon/multisport racing includes marathons, duathlons, mountain bikes, Xterra, sprint, Olympic, half Ironman and ten Ironman finishes. Our staff has successfully coached beginner triathletes to completion of their first races, as well as, elite athletes who have raced at the Triathlon World Championships. These experiences have given us a breadth of hands on knowledge to share with our athletes. As working parents of two active children, we realize that "HOW YOU TRAIN MAKES THE DIFFERENCE". Contact us today to discuss your coaching needs for the upcoming race season.