Description
3rd Annual #MegaTweetup
Do you remember last year?
We had over 2.2 Million online Impressions

Reached over 370,000 People (more than the population of St. Louis)

Much much more (read PDF Case Study - http://bit.ly/Mega2CS

)
(Here's a link to MegaTweetup 10)
Can't make it to the event?
Here are 3 ways you can still be involved!
1. Sponsor someone to go to the event or donate something to the raffle

2. Become a partner and promote the event to your community. We will add you to the partner list and showcase your logo.

3. Become a Sponsor of the event (Here's the MegaTweetUp 3 Sponsorship Packages (PDF) [ http://bit.ly/Mega3Sp ] Send an email to Info [at] BostonTweetUp.Com if interested! Thanks )

100% of proceeds from raffle go to Dana Farber

Where: The Microsoft New England Research & Development Center (NERD) Here is parking Info (simply select direction you are traveling from) *The $10 evening flat rate at the One Mem Dr garage starts at 4pm.
When: Jan 24, 2012 (Can't make it? You can still get involved See below!)
Together we can put the Social in Social Media.
Join us for a celebration honoring a year's worth of TweetUps and networking events throughout New England. Think Red Carpet, meets Music Awards, paired with unprecedented Networking, all at a TweetUp!
This event is for everyone.
It doesn't matter if you're a business owner, a college student, an executive at a Fortune 500 company, or in transition. People do business with people they KNOW, LIKE, and TRUST and this TweetUp is the perfect way to enhance your life and your career by developing new relationships and strengthening those you already have. It's also a great opportunity to connect with New England's best and brightest minds in a relaxed fun environment.
Not on Social Media sites like Twitter, Facebook, or LinkedIn? Don't let that stop you from attending. There will be plenty of Social Media Mavens present that can provide you with tips on how to get started and help you see the value of social media for your career and business.

A broad spectrum of industries, interests, and professions such as Technology, Social Media, Music & Entertainment, Gaming, Green, Tech, Pharma, Gen Y, Education, Non-Profit Sector, Government, Politics, Research, Art, Marketing & Public Relations will be in attendance. Plus, people will be traveling from MA, NH, ME, RI, CT, NY, VT and Canada. So be sure to come out and celebrate a great year for TweetUps, Social Media, and networking events.

Learn & Leverage Social Media
Don't forget to let us know what you hope to gain from this event. Since we'll be creating informational sessions based on the questionnaire responses. For example, if 70 people say they want help with Social Media we could host a Social Media Quick Start session to help attendees get started with social media the right way by the industry's best.
We will be using the hashtag: #MegaTweetup to discuss and share media (pics, videos, audio, etc) about this event.

A photographer will be documenting the event and your red carpet arrival so dress to impress! Even though it's a social event, be sure to bring your business cards, since this event will be a great way to connect with many different people for outsourcing, partnership, and/or hiring in a fun, relaxed, social environment.
Plus, we might be attempting some World Records so come be a part of history! Hope to see you there!
Here are just a few that we are considering:
Photo records

most pics taken at a tweetup
most pics taken of Citgo sign at one time
most pics taken of the Prudential building at one time

Video record

most collective video recording at a tweetup

Twitter record

Most tweets sent at the very same time about a tweetup
most tweets sent at the very same time at a tweetup

Random records

most four square checkins at one time We broke it last year! Here's proof!
most world records set at tweetup
most iphone "bumps" at a tweetup
Cool Contests
Congrats, you might be here because you have already won one of the many contests we have created. If not, don't worry we have many things planned before, during and after the event that will give you an opportunity to win. As always, we will be experimenting with various innovations, technologies and concepts to provide you with the most memorable experience.

Some contests will be low or no tech, others will require a smartphone and the ability to read QR Codes like this.

Will you like to be a Contest Partner? email us! info@bostontweetup.com

The Best way to initially help is to simply tweet
" I'm attending the 3rd Annual #MegaTweetUp in Cambridge, Ma @MSNewEngland Are You? http://bit.ly/MegaTweetUp3 "

Sponsors:


Tech Partners: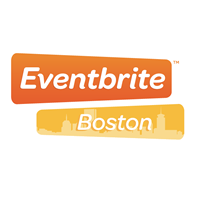 Branding Partners:
Entertaiment Partner:
Media Partners:
(Become a Media Partner Email info [at] BostonTweetUp.com )

Raffle Partners:
(Become a Raffle Partner Email info [at] BostonTweetUp.com )
Travel Partner:
Do you want to sponsor the MegaTweetUp? Email us info@BostonTweetUp.com
Here is the MegaTweetUp 3 Sponsorship Packages (PDF)!

100% of the Proceeds will go to:
There will be many ways to connect with the #MegaTweetUp stars attending & we will update this page. Until then ...

Here's last years twitter list http://twitter.com/MegaTweetUp/lists
Do you have an item that you want to include in our Raffle? Please send email to Info (at) BostonTweetUp.com

Here is Map of Last Years #MiniTweetUps
What is a Mini TweetUp? – Mini Tweetups are where people can network in a smaller scale and discuss niche topics they are passionate about.
Concept: Walking into a large event can be over whelming. By establishing a Mini Tweetup it helps create a sense of community and makes it easier to connect with people over a common interest in a less intimidating setting.
Rachel Leah Blumenthal Foodie Mini-tweetup: Jeremy Bersin Startup mini-tweetup : Jodi-Tatiana Charles Branding Mini-tweetup : Dan Schawbel Branding Mini-tweetup :
Missed the event or want a Recap 10?

Photo Album

Missed the event or want a Recap 09?

Photo Album

Any Questions ? Please send email to Info[AT]BostonTweetUp.com or call 617.615.6263
Short URL: http://bit.ly/MegaTweetUp3