Description
They say you can't buy happiness. But you can buy tickets to our wine event, and that's kind of the same thing. The evening includes a concert featuring The Desert Winds Chamber Ensemble as they perform music by post-minimalist composer Michael Torke. Our silent auction and wine pull includes items and wine from local supporters and businesses. Our sommelier will give insight into how food and wine interact with each other, combining texture and flavor to make the dining experience more enjoyable. This promises to be a wine experience unlike any other, and will elevate your senses on every level.
All proceeds will go to support our annual summer band camp, combining music from contemporary composers with elite teachers and musicians to encourage students in their musical endeavors. Funding supports the Making Music Matter Foundation's belief that all students should have access to quality programs through scholarships and financial support.
Our event has limited space: make sure to secure your tickets; because when life gets complicated, it's good to wine a little.
---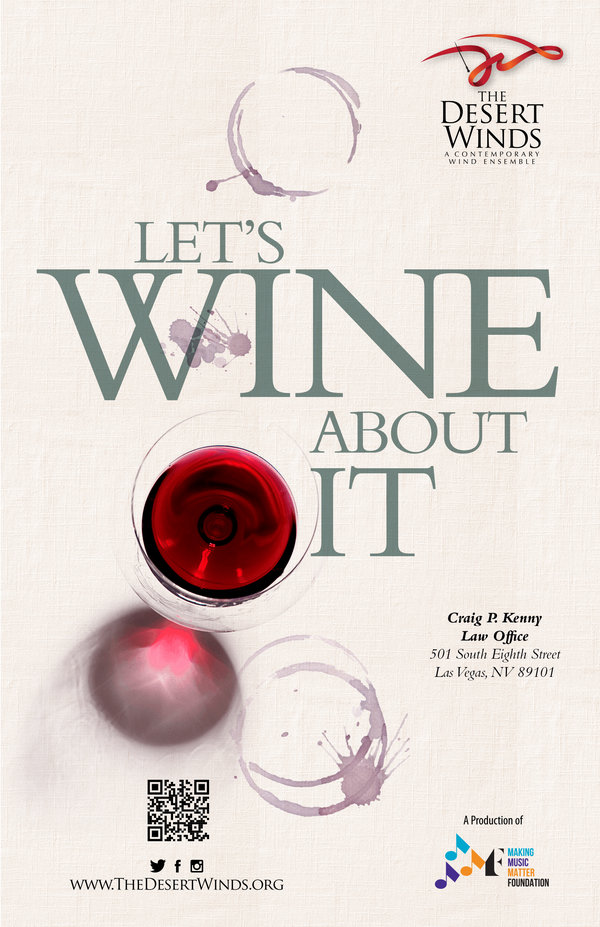 ---
The Desert Winds is a program of the Making Music Matter Foundation, a recognized 501(c)3 corporation in Nevada. Any contribution you make to Desert Winds is tax-deductible to the extent allowed by the IRS.