Description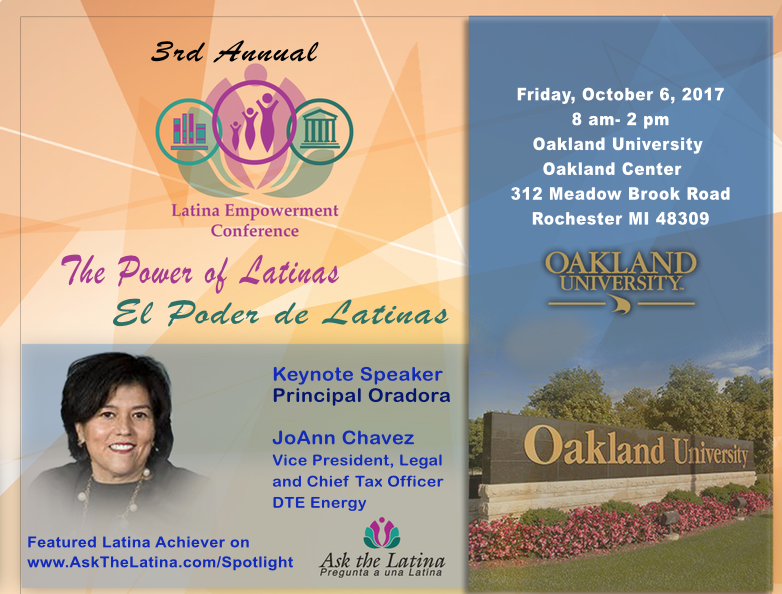 ---
3rd Annual Latina Empowerment Conference

Friday, October 6 2017, 8 am - 2 pm
Oakland Center at Oakland University
312 Meadow Brook Road, Rochester Road, 48309
The Latina Empowerment Conference will provide a continental breakfast, luncheon with keynote speaker and five workshops. Our keynote speaker this year is JoAnn Chavez, Vice President Legal and Chief Tax Officer at DTE Energy. Raised in Southwest Detroit JoAnn deicded with her family, to attend Notre Dame. See an exclusive interview on Ask The Latina channel on YouTube at https://youtu.be/P-u4xcXYWgc
Workshops will provide Latinas with presentations in the areas of Health, Finance, Legal, Education and Business. Five career panels are included in this conference for Latinas in High School to College. We encourage you to being your daughters (15 and older) to participate. Special prices for high school groups.

Don't miss the opportunity to learn, network and be empowered with valuable resources this conference will provide Latinas of all ages.
A special workshop for Latina small business owners on tips to market and grow your buisness. Join us at Oakland University's Oakland Center on October 6, 2017. Register for your ticket before we are sold out. Limited seating.

PLEASE SHARE WITH FRIENDS AND FAMILIES
FAQs
Where do we park once we arrive at the event?
Parking is located in P1 in front of the Oakland Center (13). See Map that illustrates the walk way to the entrance of the Oakland Center is between Buildings 11 and 12. Once you enter through the doors take the stairs to your right or the elevator to the second floor main ball room where the conference is begin.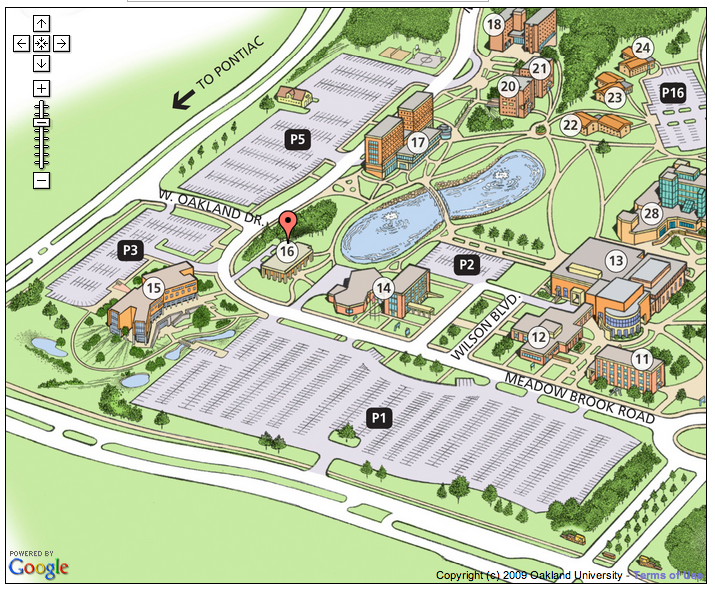 FAQs
Can we bring our children. Youngest age limit is 15.

Becuase we offer a separate panel for Teen Latinas and it's not fair to make them the babysitters. The youngest age limit to the conference is age 15.