Description
Get ready for the 3rd Annual Event of empowerment and enichment of women. Aaron Jordan Jr "Mr. Know Your Worth" created the Know Your Worth movement in 2014 for the empowerment of both men and women to have an entity or vehicle to let both sexes know that their worth is not defined by their past or the hurt that they have caused or received. With that passion and determination steaming from the mission and his first book entitled, "The Power Within, A Woman's Worth: From Both Sexes" was the birth of the Inaugural Know Your Worth Women's Relationship Conference in 2015. A platform to enrich the minds of women on harnessing their worth and tapping into their true value. "Women you are the backbone of us men, we need your every being!" said Jordan.
Now it is time to make this years 2017 Conference more powerful than ever, come enjoy great empowerment, musical entertainment by The Hamilton Brothers, photo booth fun, and delicious plated dinner for the evening; get your questions answered during the Q&A forum, and have an enjoyable time with Author/Relationship Coach Aaron Jordan Jr(Mr. Know Your Worth) and this years conference host is none other than NAACP Image Award Winner/ Radio Personality/ Educator Dr. Toi. 2017 guest speakers Preachers of Atlanta Reality TV Star, Bestselling Author, Philanthropist, and Senior Pastor Kim Jones-Pothier (Real Talk Kim) as the Keynote, CEO/Co-Founder of Live in Peace Ministries/Author/Evangelist/Speaker Minister Yolanda Jackson, Bestselling Author/Speaker/Designer Bishop Marshall Marby, Celebrity Guest Appearance by Actor/Speaker Darrin Henson, and Celebrity Guest Appearance by Bravo Reality TV Stars/Authors Marcus and LaTisha Tankard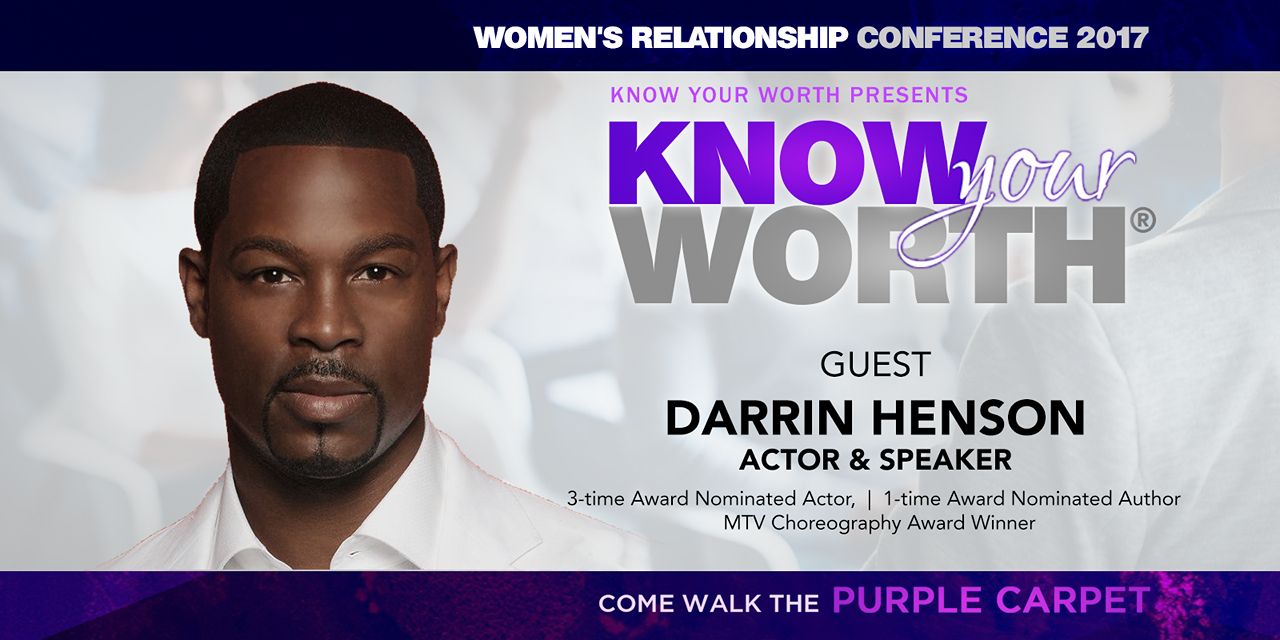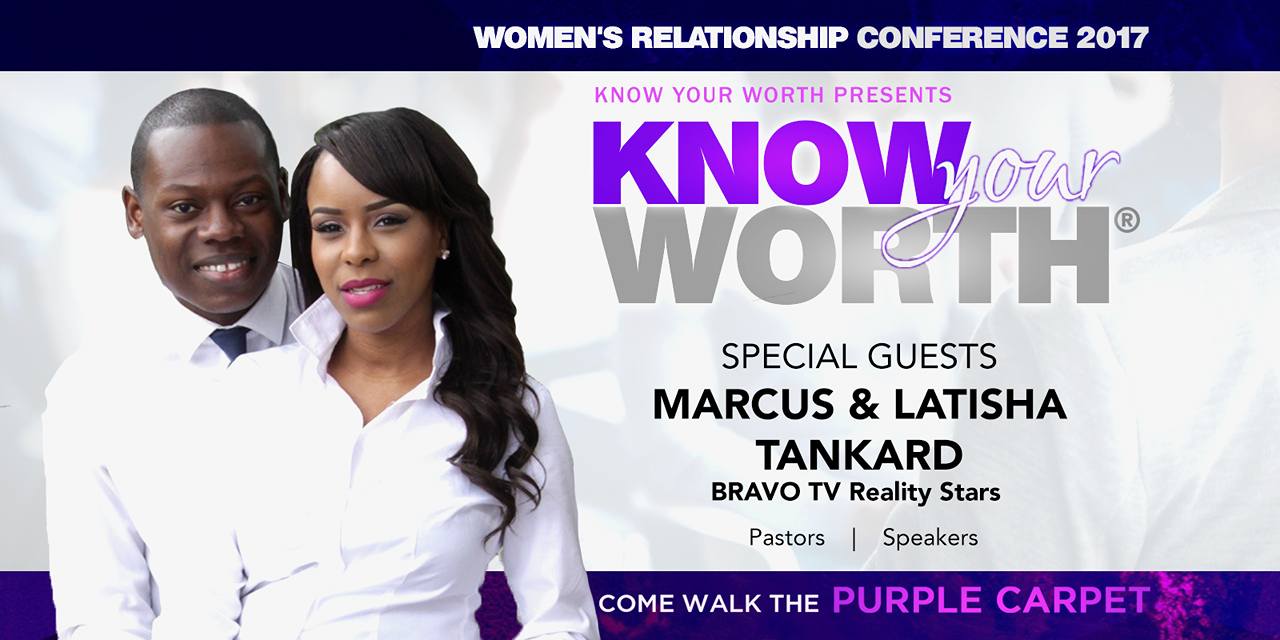 .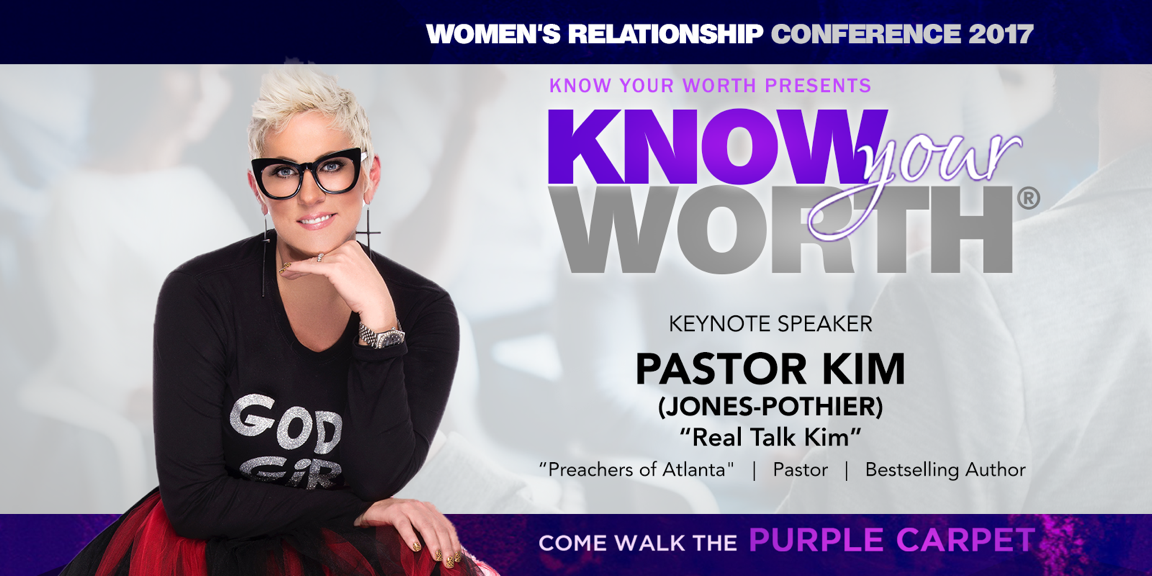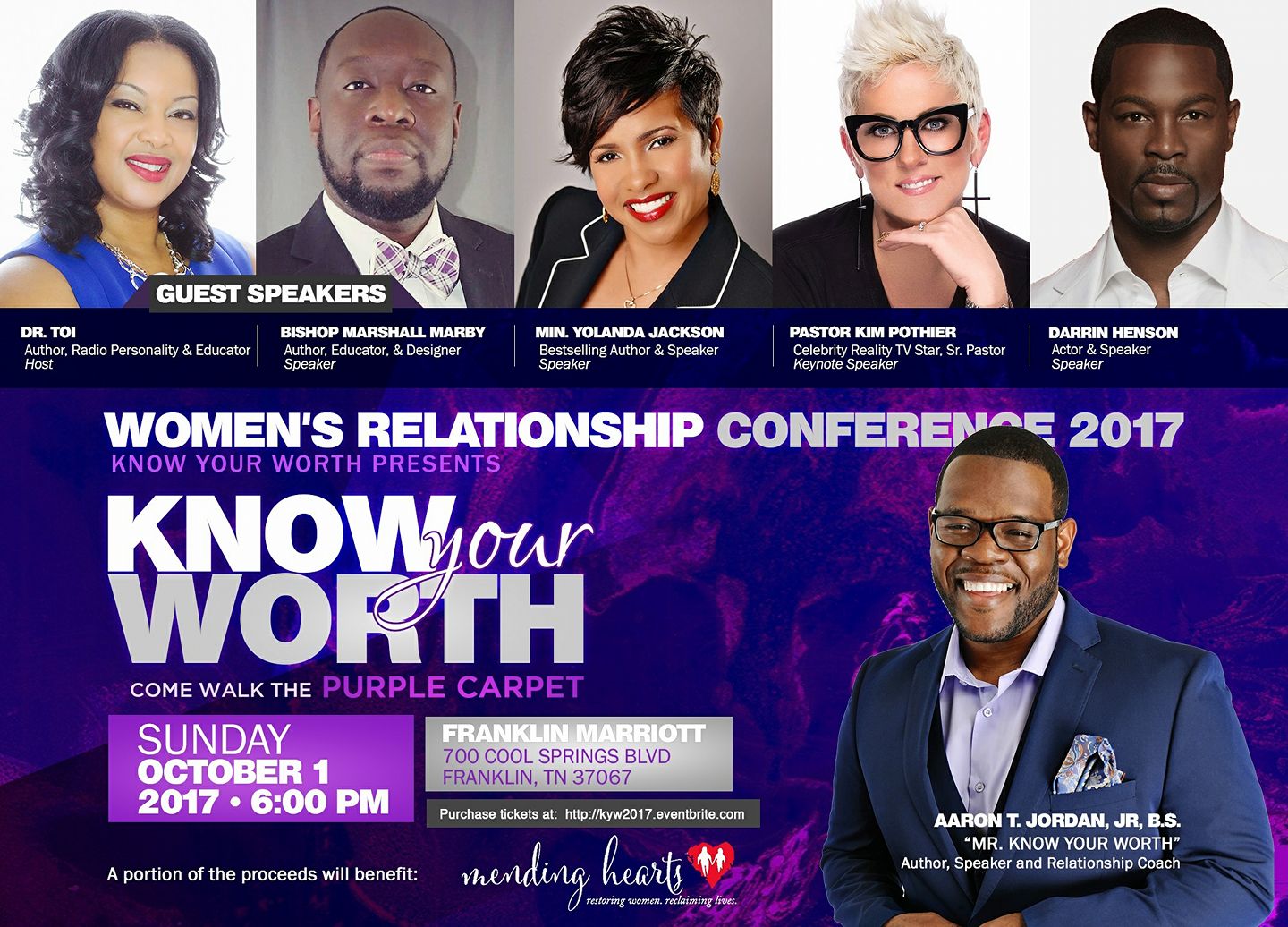 ***Dinner will be served***
Attire: Semi-Formal
Doors open @5:30p (Purple Carpet Photo Booth)
Event Starts @6:00p
Dinner Served @6:30p
***A portion of the proceeds will benefit the Mending Hearts Organization to assist in their efforts to change the lives of women.***
Once again always remember, "Your Worth is Undeniable and Your Value is Priceless"