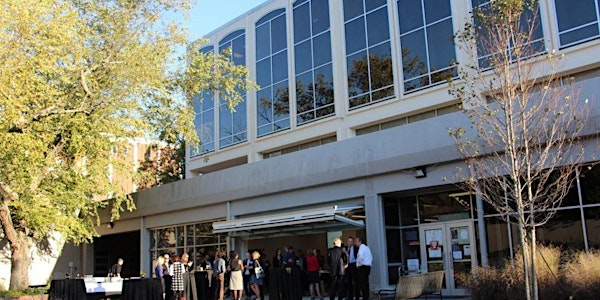 3rd Annual Journalism School Hackathon at University of Georgia
When and where
Location
Grady College of Journalism & Mass Communication 120 Hooper Street Athens, GA 30602-3018
Refund Policy
Contact the organizer to request a refund.
Description
Weekend Hackathon Puts Focus on Verification of Social, Photos, Video & Data
Can journalism and communications schools help shape the next generation of media entrepreneurs? Many schools have created special "labs" and innovation centers and are running courses aimed at building startups — and a startup mentality. But how can they share knowledge, improve skills and have fun doing it? MediaShift is producing our third annual Journalism School Hackathon on the October 21 to 23 weekend, co-produced and hosted by the Henry W. Grady College of Journalism and Mass Communication at the University of Georgia in Athens, Ga. We're convening a group of top students (graduate and undergraduate), faculty and professionals for the weekend Hackathon, with a real-world mission of creating startups around fact-checking and verifying online media. Students will have a chance to collaborate on diverse teams of students with faculty and pro facilitators. And they will be able to create startups in one of four threads: social media, photos, video or data.
No coding background is needed! The Hackathon is actually more like a Startup Weekend, with the creation of a startup name, business model and pitch deck.
Travel Scholarships
Thanks to the Ford Foundation, we are able to offer 11 travel scholarships up to $500 for students who can't otherwise afford to get to the Hackathon. Priority will be given to students from low income households, people of color and women, and those from Southern schools. Please apply here by Sept. 8! We will choose recipients by Sept. 12.
Key Speakers
Claire Wardle is the Research Director at Columbia University's Tow Center for Digital Journalism. She is also the co-founder of Eyewitness Media Hub, a non-profit initiative committed to providing content creators and publishers with continuing research and resources. She is one of the world's experts on user-generated content, and has led two substantial research projects investigating how it is handled by news organizations. In 2009, she was asked by BBC News to develop their Social Newsgathering and Verification training program. She went on to train over 3000 journalists in newsrooms around the world. She was also the Director of News Services for Storyful, and Senior Social Media Office at the UN Agency for Refugees (UNHCR). Wardle holds a PhD in Communications and an MA in Political Science from the University of Pennsylvania. She also sits on the World Economic Forum's Global Agenda Council on the Future of Information and Entertainment.
Mark Glaser is founder and executive editor of MediaShift. He is a longtime freelance journalist whose career includes columns on hip-hop, reviews of videogames, travel stories, and humor columns that poked fun at the titans of technology. Glaser won the Innovation Journalism Award in 2010 from the Stanford Center for Innovation and Communication. Glaser has been a guest on PBS' "Newshour," NPR's "Talk of the Nation," KALW's "Media Roundtable" and has been a speaker and moderator at many industry conferences. He has been running events for MediaShift and acting as the MC since 2012. You can follow him on Twitter @mediatwit.
Mark E. Johnson is the Senior Lecturer of Photojournalism and Chief Technology Officer for the University of Georgia's Henry W. Grady College of Journalism and Mass Communication. He oversees the college's visual journalism programs including directing multiple immersive workshops around the state of Georgia. As a member of the visiting faculty at the Poynter Institute he trains journalists and journalism educators on how to use new technologies in their work without losing site of the purpose of journalism – to improve communities through knowledge. Believing that the only way to learn is to do, he is more than 2,100 consecutive days into a photo-a-day project. You can follow him on Twitter @markejohnson.
Host School
The Hackathon will be hosted by the Henry W. Grady College of Journalism and Mass Communication at the University of Georgia in Athens, Ga. The Grady College offers undergraduate degrees in advertising, public relations, journalism and entertainment and media studies, along with certificates in new media and sports media. The College also offers a master's and doctoral degree in mass communication, as well as a certificate in media industry research. The College is home to several prominent centers and institutes, including the Peabody Awards, recognized as the most prestigious award in electronic journalism, and the National Press Photographers Association, the largest association of visual journalists in the country. Grady's faculty includes internationally known researchers and respected industry professionals. Alumni include Pulitzer Prize winning journalists, Emmy Award winning producers and reporters and company CEOs.
Sponsors
CNN is among the world's leaders in news and information delivery. Staffed 24 hours, seven days a week by a dedicated staff in CNN's world headquarters in Atlanta, Georgia, and in bureaus worldwide, CNN relies heavily on CNN's global team of almost 4,000 news professionals. CNN.com features the latest multimedia technologies, from live video streaming to audio packages to searchable archives of news features and background information. The site is updated continuously throughout the day.
The Weather Company is the world's largest private weather enterprise, helping people make informed decisions – and take action – in the face of weather. The company offers the most accurate, personalized and actionable weather data and insights to millions of consumers and thousands of businesses via Weather's API, its business solutions division, and its own digital products from The Weather Channel and Weather Underground. The company delivers up to 26 billion forecasts daily. Its products include a top weather app on all major mobile platforms globally; the world's largest network of personal weather stations; a top-20 U.S. website; the seventh most data-rich site in the world; one of the world's largest IoT data platforms; and industry-leading business solutions.
First Draft is dedicated to improving skills and standards in reporting and sharing information that emerges online, including eyewitness media, fake websites and social comments. Through collaborative projects, research and training we work to raise awareness and provide guidance for journalists and their audiences. Learn more here.
The University of Georgia President's Venture Fund (PVF) was established to assist with significant funding challenges or opportunities. The President's Venture Fund supports small programs and projects.
For the serious self-starter, there is absolutely no better place than the University of Georgia. The UGA Entrepreneurship Program, housed in the Terry College of Business, provides a unique and comprehensive academic program that encompasses experiential learning and equips students with the tools and resources to pursue their own start-up venture. The program infuses and refines an entrepreneurial mindset in students through transformational experiences and comprehensive academic courses.
The Media Innovation Lab (MILab) provides Texas State University with a central point for a broad range of digital media activities – scholarship, curriculum, courses, faculty development, community networking and events. The MILab will track industry and academic shifts and recommend and develop new programs, collaborations, initiatives and technologies. The space, located in the School of Journalism and Mass Communication, includes a student lab, laptop lounge, teaching lab, maker space and multimedia conference room. Led by founding director and professor Cindy Royal, the MILab will support traditional majors as well as the new Digital Media Innovation degree launched during Fall 2016. Learn morehere.
If you are interested in sponsoring the Hackathon, please contact MediaShift's Mark Glaser at mark [at] mediashift [dot] org.
How It Works
From the students, faculty and pros assembled, we'll create "dream teams" with people from various schools on one team. Each team will have a mix of necessary disciplines — editor/producer, designer, tech person, business-savyy pro or faculty facilitator — who will learn to work together in the crucible of the weekend hackathon. The weekend will be a combination of focused talks and training from innovation leaders and experts, work sessions and final presentations of startups from each team. Faculty and industry experts will provide expertise to each team and help them rapidly develop their solution. Judges will pick a winning team based on the startup's viability, feasibility and desirability.
Each team will be comprised of students who will be doing the main work of brainstorming, designing and presenting their idea. Faculty and pros who attend will also be assigned to teams (or as floating mentors) to serve as facilitators and resources for the students — helping them stay on track and making sure all the students participate on the team.
Who's Coming
All journalism and communications schools are invited to attend the Hackathon, as well as journalists, editors, technologists, entrepreneurs and others with an interest in networking, collaboration and innovation. We expect the following schools to send students and/or faculty to the Hackathon:
Arizona State University
University of North Carolina
University of Florida
George Washington University
University of Wisconsin
Texas State University
Georgia State University
Georgia Tech University
Temple University
University of Massachusetts-Lowell
Forman Christian College
University of Buffalo
Columbia University
Clemson University
University of Texas
University of British Columbia
University of Georgia
Registration
Registration fees help cover the cost of food and drinks, as well as producing the weekend Hackathon. Regular registration costs $129 for faculty and professionals, and $69 for students.
Travel Info
Travel and housing costs are up to participants, but we do have some group rates at nearby hotels. Check our special travel page for more detailed information on hotels, transportation from Atlanta and parking on campus.

When?
Friday, October 21 to Sunday, October 23, 2016
Plan to arrive Friday, Oct. 21, in the evening by 6 pm for our kick-off mixer (details below), with an official start early Saturday morning and ending Sunday afternoon at 2 pm with the announcement of the winners.
Where?
Grady College of Journalism & Mass Communication
Journalism Building
120 Hooper Street
Athens, Georgia 30602-3018
Google Map location
Kick-Off Mixer!
For those arriving early enough on Friday (or locals at Georgia), there will be a kick-off mixer from 6 pm to 8 pm at the offices of the Red & Black student newspaper. The networking event will be a great way for Hackathon participants to meet up and get to know each other. Light snacks and non-alcoholic drinks will be provided.
Red & Black
540 Baxter St.
Athens, GA 30605
Google Map location
Top photo by Sarah Freeman/Grady College, UGA